Alan Arkin Joins Tim Burton's Live-Action Dumbo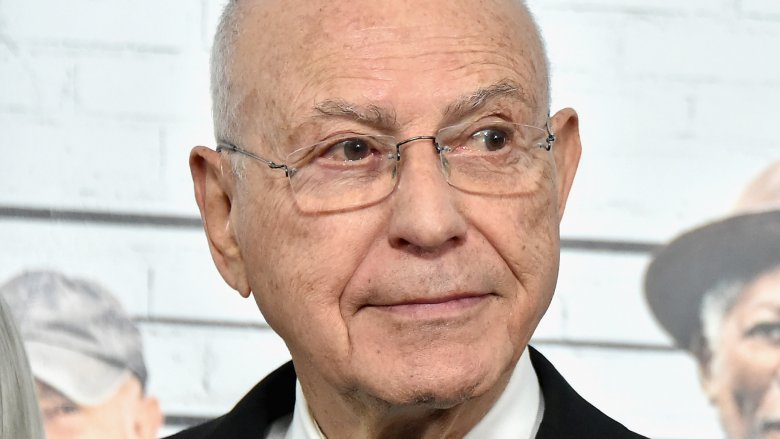 Getty Images
Another big name has joined Tim Burton's live-action Dumbo remake. According to Variety, Little Miss Sunshine Oscar-winner Alan Arkin has been added to the star-studded cast of the upcoming Disney flick.
Colin Farrell stars in the movie as Holt, a former circus performer whose life is turned upside down after he returns home from the war. Holt teams up with circus owner Max Medici (Danny DeVito) to care for the titular newborn elephant, whose giant ears have already made him a laughingstock. However, Dumbo's and Holt's fates quickly change when the elephant reveals that he can fly, leading persuasive businessman V.A. Vandevere (Micheal Keaton) and his aerial artist partner Colette Marchant (Eva Green) to swoop in to try and make him a star.
Arkin is set to play J. Griffin Remington, a Wall Street tycoon. The actor, who was most recently seen in Zach Braff's Going in Style, holds three Oscar nominations in addition to his win, for Argo, The Heart is a Lonely Hunter, and The Russians are Coming the Russians are Coming. He also holds a number of Golden Globe and Emmy nominations for works like Escape from Sobibor, Papi, The Pentagon Papers, Chicago Hope, and ABC Stage 67. Arkin is also known for Edward Scissorhands, where he worked with Dumbo director Burton, Get Smart, Thirteen Conversations About One Thing, and Catch-22.
Joseph Gatt, DeObia Oparei, Nico Parker, Finley Hobbins, Roshan Seth, Sharon Rooney, and Douglas Reith also star in Dumbo, which Burton will direct based on a script from Ophelia's Ehren Kruger. Kruger will also produce alongside Derek Frey (Miss Peregrine's Home for Peculiar Children) and Justin Springer (Tron: Legacy). The movie, which is currently in production in London, has a March 29, 2019 release date; for now, see every live-action remake that Disney has planned.