What James Marsden Said About His Sonic The Hedgehog Future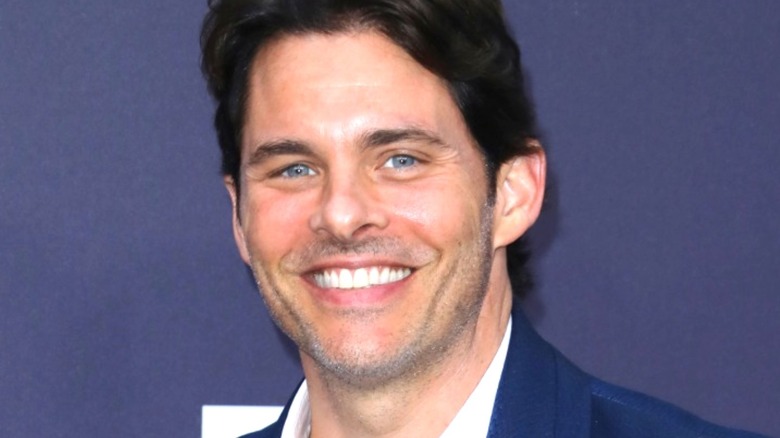 Jc Olivera/Getty
James Marsden has enjoyed a great deal of success over the years. With a career dating back to the 1990s, he broke into the mainstream consciousness in a big way after landing the role of Cyclops in 2000's "X-Men." After that, he's starred in blockbusters, indie fare, and TV shows with aplomb. And right now, he's amid a major resurgence with a prominent role in the hottest franchise to light up Hollywood — "Sonic the Hedgehog." 
In the 2020 film, Marsden plays Tom Wachowski, the sheriff of Green Hills, who becomes quick friends with Sonic and helps him along the journey to stop the evil Robotnik (Jim Carrey). It ended up being a worthwhile venture for Marsden as the film became the highest-grossing superhero movie of that year. It also became one of the most financially-successful and critically-acclaimed video game adaptations of all time. With a winning streak like that, it was only a matter of time until the studio announced a sequel.
Marsden will reprise his character for "Sonic the Hedgehog 2," and if all goes well, we'll see plenty more adventures with him teaming up with the blue animal.
James Marsden says he'll be around for 'as many as they want to make'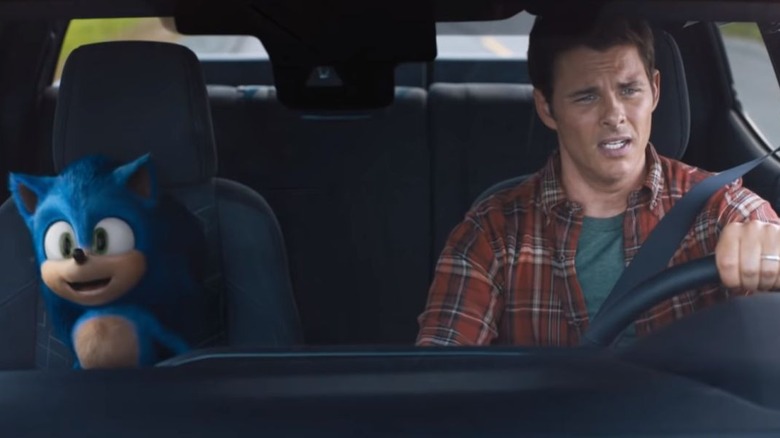 Paramount Pictures
Marsden knew back in 2020 he had something special on his hands, as he revealed in an interview with Variety at the time (via Game Rant). The actor was asked if he'd signed on to star in more films featuring Sonic the Hedgehog. He played coy at the time, and we, of course, now know that he's signed on for the release of at least one more film with the impending debut of "Sonic the Hedgehog 2." But in the age of shared universes and massive franchises, how much longer will Marsden stick around with his video game pal?
Marsden didn't exactly spill the beans back in 2020, saying, "I don't know if I'm supposed to say." However, he later admitted that he'd stick around for "as many as they want to make." That could entail quite a bit in the near future, as it's just been announced there will be a Knuckles spinoff series heading straight to Paramount+ (via Variety). It's unclear if Marsden will have a role to play in that, but given his clear love for the franchise, anything is possible.
"Sonic the Hedgehog 2" debuts exclusively in theaters on April 8, 2022.