The Real Reason Charlie Sheen Hated His Cameo On The Big Bang Theory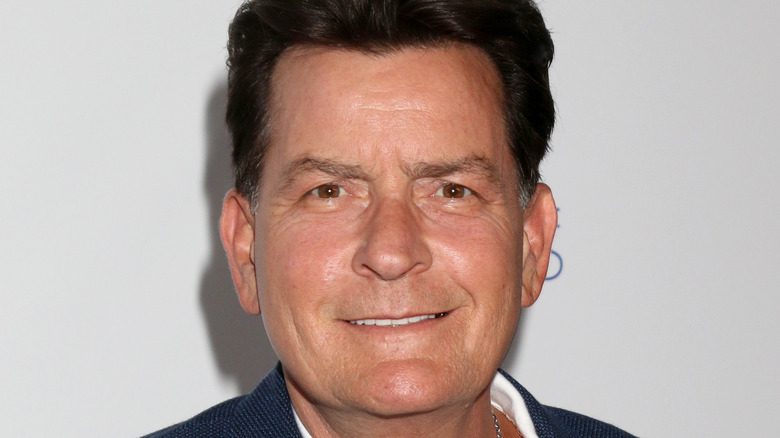 Kathy Hutchins/Shutterstock
"The Big Bang Theory" became the stuff of TV legend during its run from 2007 to 2019, thanks to a number of factors coming together in just the right way. For one, the show's embrace of nerd culture helped it stand out from its contemporaries, giving it something of a "breath of fresh air" quality. It also boasted an ensemble cast of characters — each with their own fleshed-out personality and quirks — who all left their mark on the series and fans alike. Not to mention, "Big Bang" tossed in the odd celebrity cameo to spice things up.
Throughout their show's tenure, creators Chuck Lorre and Bill Prady managed to bring in a guest star every now and again. One of the most frequent was Wil Wheaton of "Star Trek: The Next Generation" and "Stand By Me" fame, who served as Sheldon Cooper's (Jim Parsons) enemy-turned-friend, but his longevity was more of an exception than the general rule. Most others like Mark Hamill and Brent Spiner opted for one-offs instead, much like Hollywood icon and longtime star of fellow CBS hit "Two and a Half Men," Charlie Sheen.
Despite setting aside some time to pop up on "The Big Bang Theory," Sheen hasn't minced words when describing how he felt about the situation. Here's why he hated his brief appearance on the program so much.
Sheen didn't care for the show or one of its creators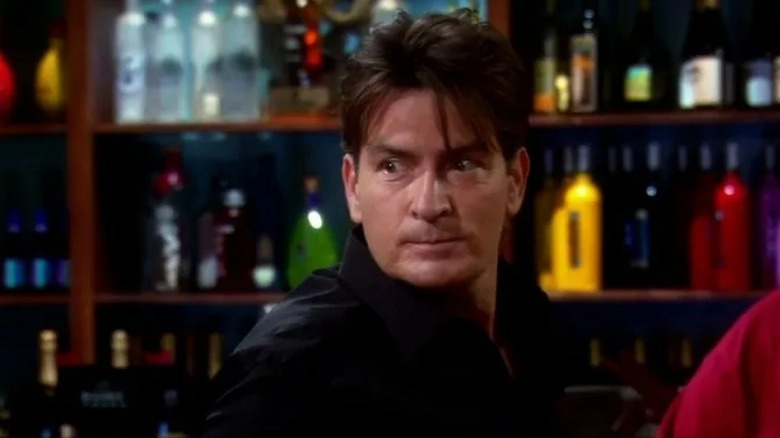 CBS
For those curious, one can find Charlie Sheen's "Big Bang Theory" cameo in the Season 2 episode "The Griffin Equivalency." While at The Cheesecake Factory, Raj Koothrappali (Kunal Nayyar) boasts that he's going to be in People Magazine, prompting Sheen to dismissively tell him to get ahold of him once he's on the cover. All in all, it's a pretty quick scene that doesn't carry much weight in the overall story, so it's understandable if you don't remember it. However, Sheen certainly hasn't let it go, as evidenced by these 2013 comments.
"I'm sorry, but 'Big Bang Theory' is a piece of s***," Sheen told The Guardian, referring to the show as "stupid" and "lame." He added that he supported the overall cast (even though he called their characters "lame people") but didn't feel "Big Bang Theory" had what it took to hold its own without a proper lead-in. Sheen didn't hold back from expressing his disdain for one of the creative minds behind both shows, Chuck Lorre, either, calling him "a bad man" and noting his surprise that the "Big Bang Theory" cast could work with him.
At the end of the day, Charlie Sheen is a small part of the "Big Bang Theory" legacy, regardless of his feelings toward the show and one of its creators. Thankfully for him, at least his presence on the program began and ended at a quick one-liner.