How Ozark Fans Really Feel About Agent Petty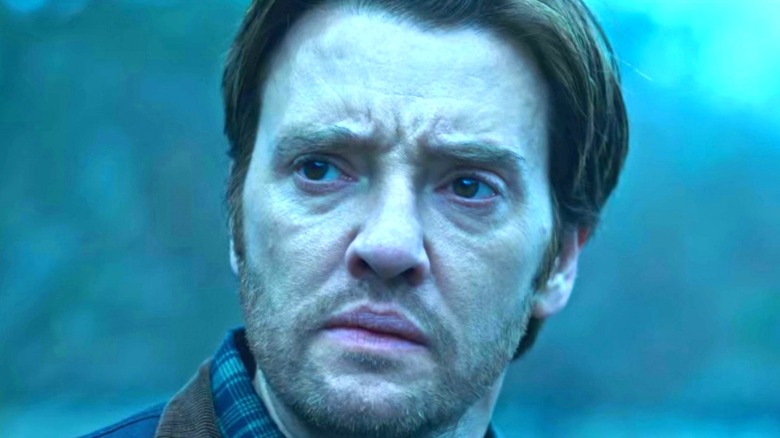 Netflix
In a series filled with evil drug dealers, unrepentant murderers, and some of the most diabolically terrible people ever committed to screen (we're looking at you, Wendy), it might seem like a safe bet that the so-called "good guys" would be the men and women of law enforcement. However, if you made that assumption when watching Netflix's "Ozark," you would be sorely mistaken.
In his efforts to take down the money-laundering operation of Marty (Jason Bateman) and Wendy Byrde (Laura Linney), FBI Special Agent Roy Petty (Jason Butler Harner) commits all number of terrible, heinous crimes. And, when he's not committing blatant crimes himself, Petty manages to find the lowest forms of blackmail (also a crime) to aid in his investigation. These methods range from exploiting Russ Langmore (Marc Menchaca) via his closeted homosexuality to blackmailing Rachel Garrison (Jordana Spiro) with knowledge of her substance abuse issues. 
In fact, Petty's obsessive and relentless nature towards this particular case is even noted by many of his peers, some of whom vocally object to his intentionally cruel acts. Given the fact that not even his co-workers can stand him, it shouldn't come as much of a surprise that most "Ozarks" fans weren't exactly in love with Petty either.
Few tears were shed over Special Agent Roy Petty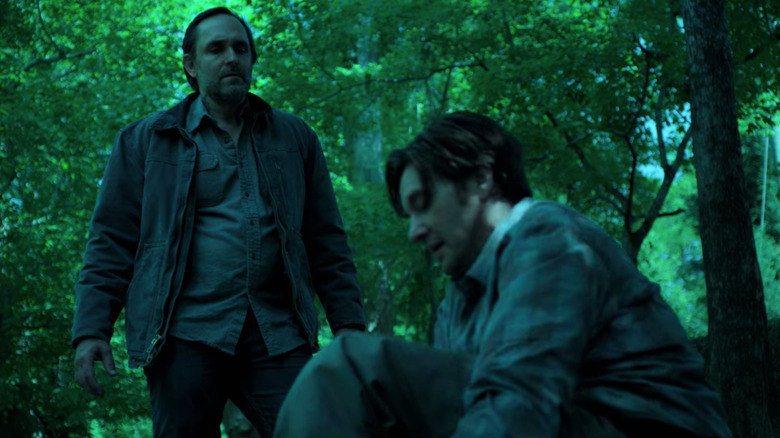 Netflix
In a post-episode discussion thread on Reddit, a number of "Ozark" fans reminisced about Petty in the aftermath of the character's death. None of the comments were particularly complimentary. One of the highest-rated comments came from u/randomquestions555, in which the user called Petty a "psychopath" and "crazy." U/Schmosby123 replied in agreement, noting, "He was brutal. What he did to Russ... it's just, f***ed up man.'" 
Similarly, another comment from u/yourcultleader23 said, "I found him to be a complete douche and totally unlikeable." Although there seemed to be uniform agreement that Petty was a bad man, not everyone agreed with this particular estimation of the character. U/rsparkles_bearimy_99 said, "When I first saw Petty, I was so intrigued, fascinated, shocked, horrified, mixed of different emotions that I haven't felt from any characters that I knew."
Of course, it should be noted that we don't interpret any of these comments as ill-intentioned towards the actor playing the character. In fact, a number of commenters took time to note Harner's talent. U/randomquestions555 referred to Harner as a "great actor," while another commenter called him an "insanely amazing actor."
"Ozark" Season 4, Part 2, the final seven episodes of the series, will be released on Netflix on April 29 (via IMDb).