Here's Why Nicolas Cage Calls His Spider-Man Noir Performance 'Unusual'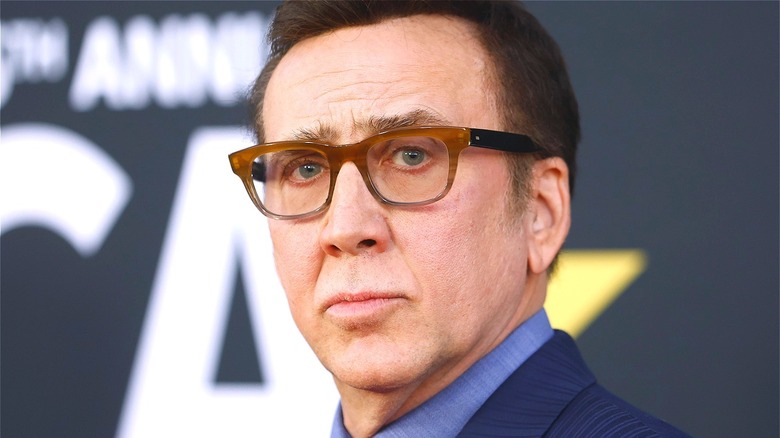 Frazer Harrison/Getty
The 2018 animated film "Spider-Man: Into the Spider-Verse" remains one of the most popular and highest-rated Spider-Man movies in recent years–it boasts ratings of 97% Fresh among the critics and 93% Fresh among the fans on Rotten Tomatoes.
Practically every superhero movie based on an existing comic book attempts to provide something that's both satisfying to the die-hard fans as well as accessible to the casual viewers. "Spider-Man: Into the Spider-Verse" succeeds because it does just that. 
The film leans into its Spider-Man roots by telling a coming-of-age story about a teenager, Miles Morales (Shameik Moore), who's learning to use his super powers responsibly. It also focuses on many characters who are familiar to readers of the comics, but not necessarily so to the average moviegoer. In addition to Miles, a Spider-Man iteration who first appeared in Marvel Comics in 2011, "Into the Spider-Verse" also brings in several other Spider-People like Spider-Ham (John Mulaney), SP//dr (Kimiko Glenn), and Spider-Man Noir (Nicholas Cage). And yet, despite all that reliance on the lore, it's also a funny family-friendly action flick about traveling between multiple universes.
Recently, Nicholas Cage talked about playing the 1930's noirish version of Spider-Man. In a video made with "GQ" on YouTube, he described his performance as "unusual." Here's why.
Nicholas Cage enjoyed the opportunity to explore the old-school acting styles of his favorite stars
Cage was asked about playing Spider-Man noir in an episode of "Actually Me," a "GQ" video series in which celebrities go online with themselves and interact with fans.
"Spider-Man Noir was great. I really enjoyed playing that part," Cage said. "I liked it because I was able to bring some of my own personal interests in the early actor of the 30's and 40's, like Bogart and Cagney that were in all those noir films. So that was fun for me. And they let me do it, which is unusual."
For an actor like Cage, who has more than 100 credits on IMDb, any time a part has a unique aspect that sets it apart from the others must be a welcome break from the routine. It's not often that Cage gets to deploy the stilted and stylized acting styles of yesteryear, or use an old-school Midatlantic accent like he did in the film.
Luckily for fans, the special features for "Into the Spider-Verse" delve even deeper into Cage's performance, including show b-roll of him performing his lines in the recording booth. On the first day of filming, after co-director Rodney Rothman gave Cage some notes, Cage turned to Rothman and said, "Oh, you want me to go 'Full Cage'" (via YouTube). Rothman did, Cage delivered, and the result is a treat.