IT Director Wasn't A Fan Of The Tim Curry Miniseries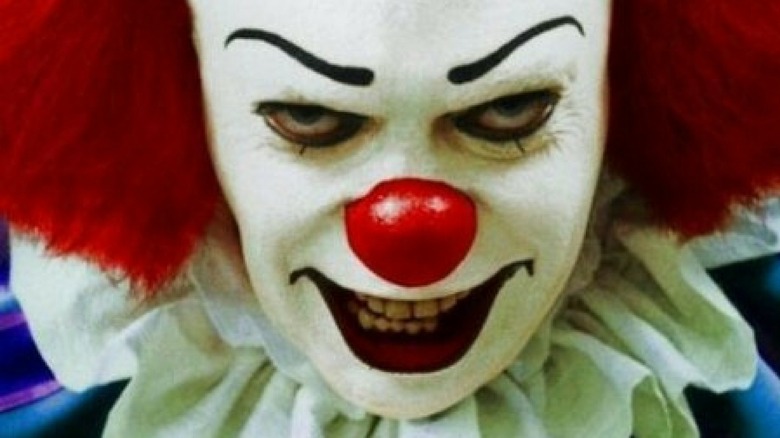 Many people hold 1990's IT miniseries as one of the benchmarks for horror, with Tim Curry's take on Pennywise haunting children and their parents alike. However, as it turns out, there was on person who wasn't all that impressed by the adaptation– the director of 2017's IT, Andy Muschietti.
"To be honest, I wasn't a big fan of the miniseries," he told SFX Magazine. "I was not a child anymore when it came out in 1990. So my attachment was very much to the book and to the world of Stephen King more than the miniseries."
"I totally acknowledge how iconic that miniseries was for a generation," he continued. "But also you have to say that it impacted that generation because they saw it with very young eyes as a TV movie or on VHS. A lot of people don't remember the whole thing, but they are terrified of the iconic scenes of the clown behind the sheets in the beginning and the storm drain."
Muschietti called up some of that classic imagery in trailers released for his take on IT, with Bill Skarsgard now taking on the role of the terrifying clown. (Producers apparently also considered Tilda Swinton for the part.) His feelings on the miniseries aside, Muschietti has already included a callback to it in his film, with Curry's Pennywise showing up in the background of a scene of one trailer.
Although it may be scary for some to hear that Muschietti isn't a fan of the miniseries, he did offer some reassurances for fans looking to hear that he would be faithful to King's work. "He sent me a personal note," Muschietti said about King's reaction upon seeing the film. "When he saw it, we started exchanging emails. He said it exceeded his expectations. He was very moved. He loved it." 
Finn Wolfhard, Sophia Lillis, Jaeden Lieberher, Wyatt Oleff, Jack Dylan Grazer, and Jeremy Ray Taylor also star in IT, which will be set in the '80s. It is the first of two films, with the second set in the present day. The movie is directed by Muschietti based on a script from Chase Palmer (Shock and Awe), Cary Joji Fukunaga (Beasts of No Nation), and Gary Dauberman (Annabelle: Creation). The movie will be released on Sept. 8; for now, see some other upcoming remakes and reboots that will blow you away.