Will Estes And Vanessa Ray Share Their Thoughts On A Possible Jamko Baby On Blue Bloods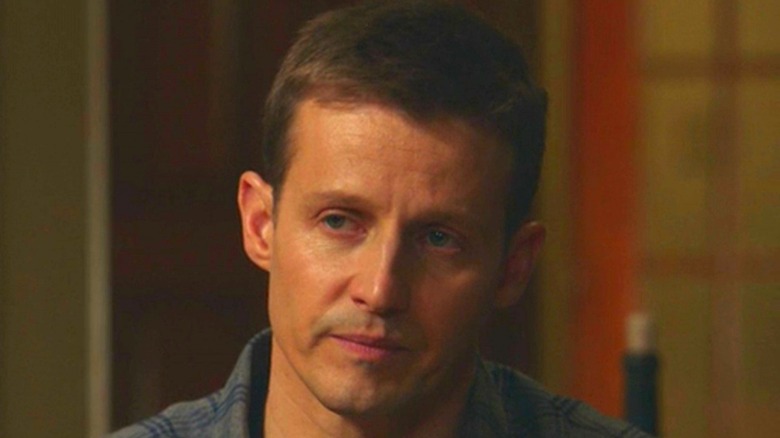 CBS/Paramount+
The long-running CBS police procedural "Blue Bloods" recently celebrated a major achievement in network television. On March 11, 2022, "Blue Bloods" aired its 250th Episode as Season 12, Episode 16 ("Guilt") (via IMDb). In celebration of the occasion, the cast took the opportunity to respond to a number of questions submitted by fans to TV Insider. Fan-submitted questions often represent the core wishes and wants from the biggest supporters of an online fan base. Because of this, these questions can sometimes tease out answers to particularly revealing questions.
For example, this interview touched on everything from when New York City Police Commissioner (Tom Selleck) might eventually step down from his high office to potential spin-off ideas. Of course, like plenty of other popular series, "Blue Bloods" also has a romance angle to it, something that almost always draws a particularly high level of dedication among superfans. 
For example, one romance-interested fan was curious to hear if there might be a romantic future for NYPD Detectives and longtime on-the-job partners Danny Reagan (Donnie Wahlberg) and Maria Baez (Marisa Ramirez). Another question zeroed in on the marriage between NYPD Sergeant Jamie Reagan (Will Estes) and NYPD Officer Eddie Janko-Reagan (Vanessa Ray). 
Vanessa Ray thinks it would be fun, but notes something else important
CBS/Paramount+
Of course, "Blue Bloods" fans will remember that former on-the-job partners Jamie and Eddie were married at the end of Season 9. While the Reagan family is known for its size, many fans have noted that Jamie and Eddie have not yet seen fit to expand their own family (although there have been some on-screen discussions about it). One question from a TV Insider reader named Tbird1549 bluntly asked, "Will Jamie and Eddie have any kids?"
In response, Ray initially said, "A Jamko (a popular portmanteau of "Jamie" and "Janko") baby would be fun, wouldn't it?" However, she also quickly cautioned that such a development could radically change Eddie's role in the series. "If Eddie were to get pregnant, though, it would mean sitting behind a desk," Ray told TV Insider. "Not sure she'd love that, but being a part of the Reagan family has changed her in many positive ways."
For his part, Estes didn't seem to offer much of an opinion on the topic, but it certainly appears that he's excited to follow the couple's future either way. "That's up to God and our writers," Estes replied. "I'll be staying tuned with you."
New episodes of "Blue Bloods" air on CBS on Friday nights at 10/9c.