Why This Blue Bloods Church Scene Meant More Than You Realized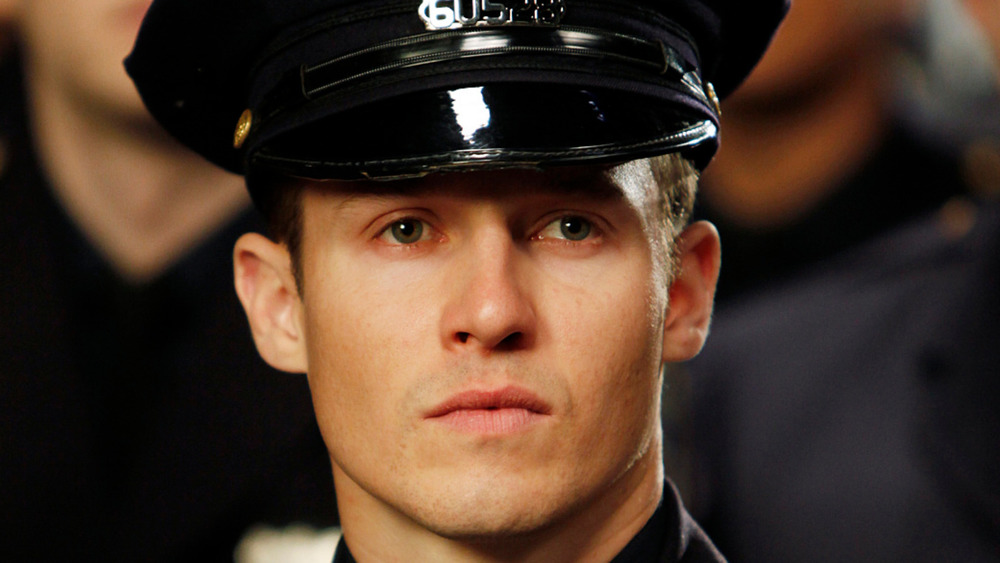 CBS
Blue Bloods, which features the trials and tribulations of a New York police family, has always had heartwarming moments interspersed among the more serious issues that the series often tackles. Among these are the famous family dinners, which take place in virtually every episode of the long-running CBS police drama that's now in its 11th season. And what's often one the most heartwarming scenes a TV show can offer? A wedding, of course.
In season 9, Jamie Reagan (Will Estes) and Eddie Janko (Vanessa Ray) finally tied the knot during the final episode, "Something Blue." While the scene took place in a church (the Reagans are Roman Catholic), the wedding itself wasn't actually shown; the episode ended as Janko was being walked down the aisle by Frank Reagan (Tom Selleck). While some fans felt cheated by the lack of a ceremony and a look at the reception that must have followed, the stars themselves appeared to be pretty happy with the way the scene turns out. Here's why that particular scene had more meaning than many fans realized. 
The church scene included a lot of familiar faces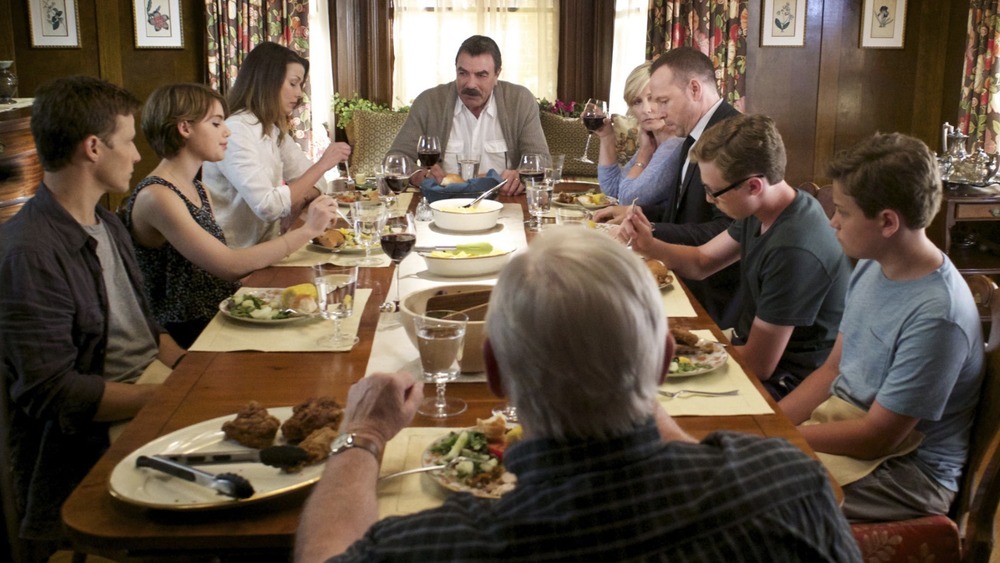 CBS
The Blue Bloods season 9 home media commentary revealed a few interesting aspects of the wedding scene and how it felt different than other episodes. The space was full of people, and if you're a fan, you want to look close because you might see a lot of familiar faces in the crowd. "The vibe's different on the set because just about every recurring cast member is in that church," Selleck said about the filming of the scene. Donnie Walberg, who plays Danny Reagan, told CBS (via Showbiz Cheat Sheet) that the scene was "unlike anything we've ever done," noting that most of the background performers were there, dressed up. "It's sort of like an end of the year party," he said (via TV Insider).
Of the credited actors, recurring guests in that episode included Stacy Keach as Cardinal Kevin Kearns, Lauren Patten as Officer Rachel Witten, Christine Ebersole as Eddie's mom Lena Janko, and Darik Bernard, who plays Officer Irving. It sounds like it was an amazing, extra emotional way to finish off nine seasons for cast members in the know — and it's definitely a reason to go back and watch, since you're going to want to see who else you recognize in that church.