Curse Of Oak Island Fans Have A New Favorite Crew Member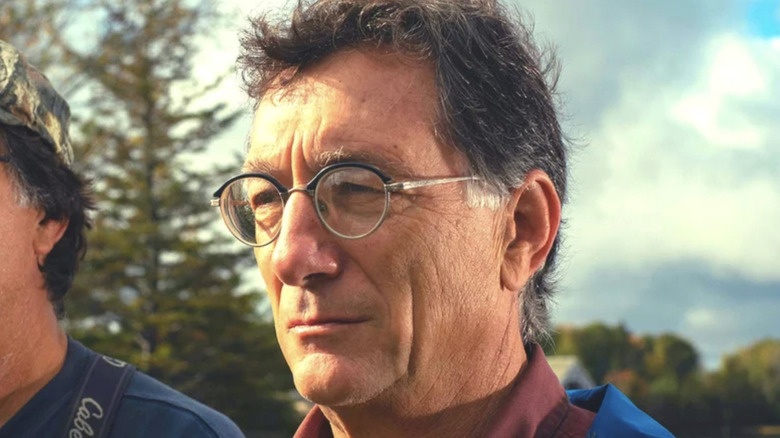 History
The cast of "The Curse of Oak Island" contains a diverse group of treasure hunters, diggers, historians, and geologists. Not only do their jobs and professions run the gamut of skills, but their personalities are also varied. The stars of the show are Rick and Marty Lagina, who have been utterly enraptured by uncovering the secrets of Oak Island since a very young age. As such, they are focused on what they want, and are pretty upbeat about their prospects of finding a long-lost treasure that may rewrite what is currently known about history.
Gary Drayton is another member of "Oak Island," and his skills are in metal detecting. Sharing the same hopeful optimism as the Lagina brothers, Drayton enjoys his time on the island and is always excited to find even the most mundane of items if it means unraveling another piece of the "Oak Island" puzzle. Other cast members include the archaeologist Laird Niven, geologist Terry Matheson, and surveyor Steve Guptill, to name just a few of the key pieces of "The Fellowship" (via IMDb).
However, it looks like a longtime crew member is starting to finally gain some traction with fans, and the person they are rallying behind may come as a surprise.
Fans are loving Billy Gerhardt calling the shots
Converging on Reddit, it seems like fans have taken an exceptional liking to Billy Gerhardt, with Reddit user u/HeckRock kicking off the conversation by saying that "it is Billy's show now," and that he is the real MVP who is "pulling the strings" on "The Curse of Oak Island." Billy has been a staple on the show since 2017, and his talents rest in the operation of heavy machinery (via IMDb). This means that he has an incredibly important job, considering that some of the dig sites require a great deal of digging or moving away dirt and debris.
Redditor u/peb396 agreed with the original statement, and said, "It's been Billy's show for 3 years running." In a separate Reddit thread discussing a particular episode, fans once again sung Billy's praises. Reddit user u/thescimitar stated, "Billy called the meeting. BILLY CALLED THE MEETING," to which another user replied, "Billy calls the shots now — this is exactly what we've wanted this whole time." 
Ultimately, it seems like fans are enjoying Billy Gerhardt becoming a much more prominent member of "The Curse of Oak Island," and they certainly appreciate his personality when contrasted with the Lagina brothers.