Gotham Knights Has Found The Perfect Harvey Dent In Fan-Favorite Supernatural Star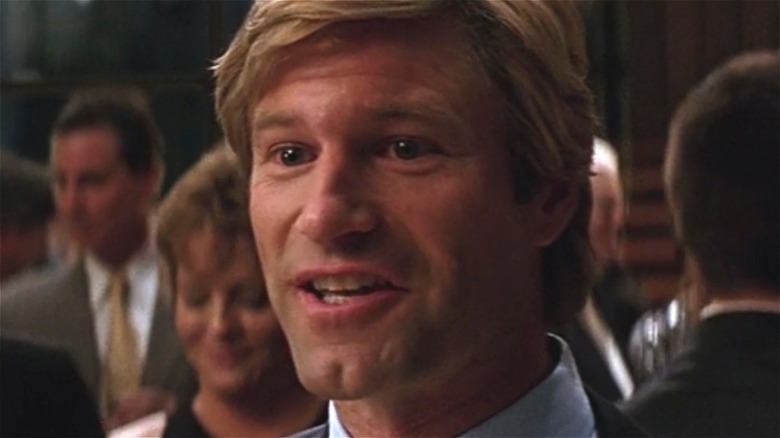 Warner Bros./HBO Max
Yet another Gotham City-set television series is on its way, this time at The CW. Entertainment Weekly first reported that the network had ordered a pilot for "Gotham Knights," based on the titular DC comic run. The new series reportedly takes place after Bruce Wayne has been killed and his adopted son, as well as the children of Batman's enemies, are framed for the murder. The group teams up to clear their names as Gotham descends into chaos without Batman prowling the streets at night, but this new cast of characters expects to come together collectively as the Gotham Knights (via Variety).
As EW reported, "Gotham Knights" will not function as a spin-off of The CW's currently-running "Batwoman," but that's no problem for seasoned DC fans. Between all the different Bruce Waynes DC Films is attempting to present on movie theater screens over the next two years — and competing expansions of both the DC Extended Universe and Matt Reeves' Gotham City on HBO Max — Gotham enthusiasts are used to parsing parallel realities by now. Adding to the potential for minor confusion is a "Gotham Knights" video game, unrelated to the upcoming CW series, expected to release in 2022 as well (via Polygon).
Casting news for "Gotham Knights" has only recently started breaking. While the series appears to focus largely on Bruce Wayne's adopted son and the children of various Batman villains, the show has added one well-loved Batman character to its cast, and the producers plucked a fan-favorite actor from another popular CW show to fill the role.
Misha Collins broke the news of his casting via his own Twitter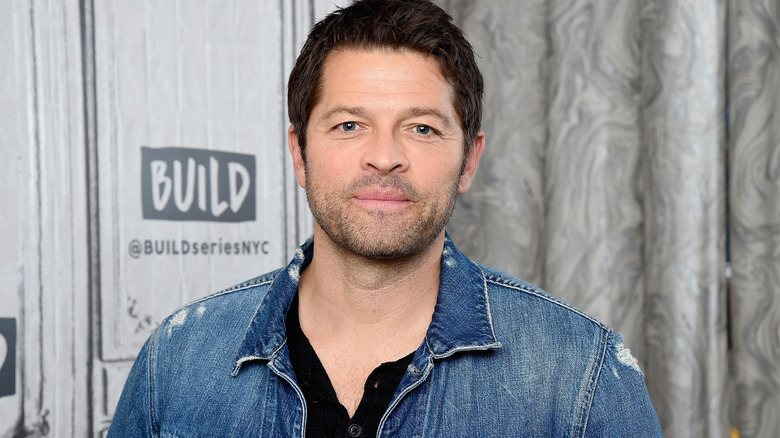 Gary Gershoff/Getty Images
"Supernatural" actor Misha Collins decided to break the news of his own casting himself via Twitter, publishing a photo of Aaron Eckhart's interpretation of Harvey Dent aka the villain Two-Face, prominently featured int he 2008 Christopher Nolan movie "The Dark Knight." Collins joked within the post that he's inquired whether his Harvey Dent can wear a beige trench coat over his suit to match his wardrobe as Castiel on "Supernatural."
"(I'm just not sure I'll be comfortable in front of a camera without one,)" Collins posted in the tweet.
It remains to be seen exactly how Collins' version of Harvey Dent will interact with the main cast of "Gotham Knights." Variety recently reported that the series added actors Fallon Smythe and Tyler DiChiara as regular cast members; the pair will reportedly portray siblings Harper Row and Cullen Row, respectively. Smythe's character, Harper, is described as a bisexual engineer who only trusts her brother Cullen, a transgender teenager.
While it's unclear exactly how these two characters are connected to Bruce Wayne or Batman's villains, the second round of casting reportedly set actors Olivia Rose Keegan, Navia Robinson, and Oscar Morgan to join the pilot as more closely related to Gotham City's super-powered individuals (via Variety). Keegan's character was reportedly born in Arkham Asylum to "the most dangerous man in Gotham," while Robinson plays Batman's sidekick Carrie Kelly, and Morgan portrays Turner Hayes, Bruce Wayne's adopted son.