The Worst Mary-Kate And Ashley Olsen Movie Of All Time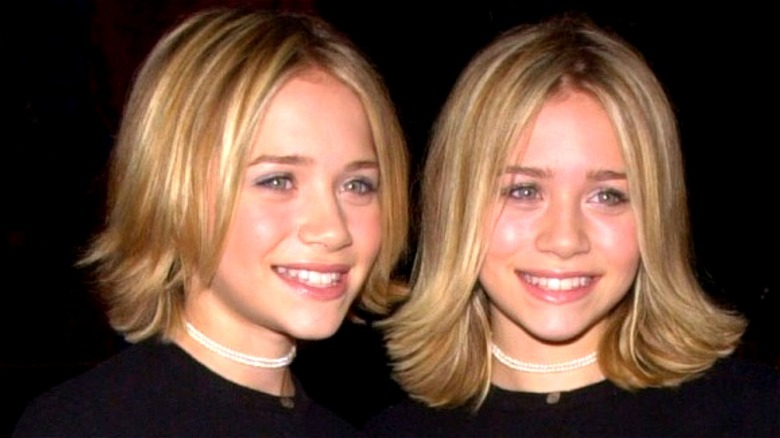 Featureflash Photo Agency/Shutterstock
Throughout the '90s and early 2000s, twin sisters Mary-Kate and Ashley Olsen were mini-moguls. After charming audiences for almost a decade as Michelle Tanner on "Full House," the dynamic duo amassed a diehard following of fans who couldn't wait to get their hands on the newest Olsen video game, mystery book, doll, and, of course, movie release.
Before quitting the world of acting to focus on their numerous fashion brands, the Olsens starred in a slew of perfectly cheesy, family-friendly rom-coms that still hold a special place in many hearts. From 1999's "Passport to Paris" to 2004's "New York Minute," each film follows a nearly identical premise: twin sisters experience the adventure of a lifetime, complete with two male love interests who instantly fall for the girls, crime, and other things that two young teens have no business being involved in.
While some of these classic Olsen flicks remain enjoyable over two decades later, the same can't be said for others. Let's take a look at the worst Mary-Kate and Ashley movie of all time.
Holiday in the Sun is the worst Mary-Kate and Ashley movie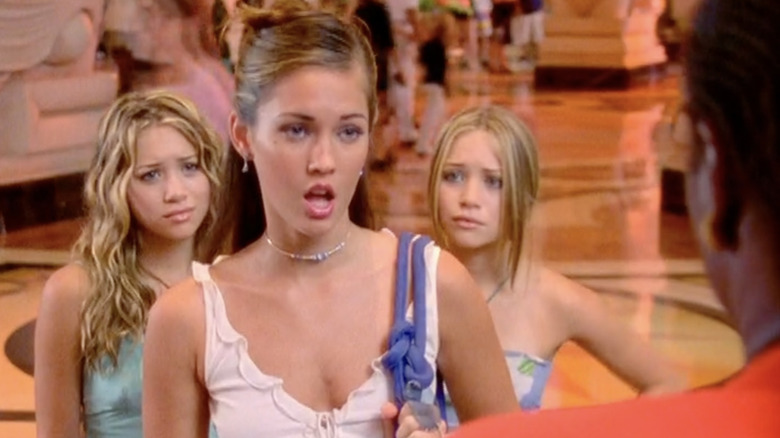 Warner Home Video
When a Mary-Kate and Ashley Olsen fan reflects on the film credits of their favorite twins, "Holiday in the Sun" isn't typically at the top of many lists.
Released in 2001, it closely follows the plotline of "Passport to Paris" and "Our Lips Are Sealed." Madison (Mary-Kate Olsen) and Alex Stewart (Ashley Olsen) are plucked from school by their dad (Markus Flanigan) and taken to the Bahamas for winter break. They quickly grab the attention of party-goer Scott (Billy Aaron Brown) and resort worker Jordan Landers (Ben Easter), and find themselves in the midst of an artifact smuggling ring, led by Jordan's boss Champlaine (César Díez Álava). Sound familiar?
However, unlike "Our Lips Are Sealed" in which Emil Hatchew's (Robert Miano) quest to steal the Neil Diamond is evident from the start, this crime storyline isn't introduced until nearly three-quarters into the movie. After 45 light-hearted minutes of swimming with dolphins, water slides, and jet skis, there's suddenly a stolen boat, hidden antiquities, and a runaway villain. It's all pretty confusing. 
There's also the questionable acting. In past films, while the performances of the Olsens' love interests aren't exactly award-winning, they're cute and charming. As for Griffen Grayson (Austin Nichols), a family friend who boasts a longtime crush on Madison, he comes off as downright creepy when he tells her, "Everyone's got a hobby, right? You're mine." And to top it all off, there's Megan Fox's fake, high-pitched voice as her villainous character Brianna Wallace.