The Saddest Moment In Blue Bloods Season 2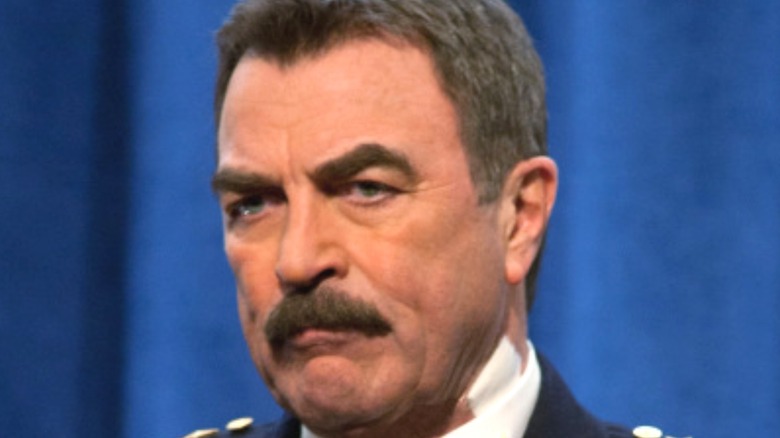 Jojo Whilden/CBS
As a multi-generation family of NYPD officers and law enforcement officials, the Reagan family often has to confront extremely serious and horrific situations on "Blue Bloods." Even before the first episode of the series begins, Joe Reagan, son of Frank Reagan (Tom Selleck), is murdered by a crooked cop while in the line of duty. The death of the eldest Reagan son is an event that has left deep scars on the other members of the family, including his siblings. Meanwhile, Danny (Donnie Wahlberg) grapples with the death of his wife, Linda (Amy Carlson), who passes away following a helicopter crash between Season 6 and Season 7. While these are two harrowing examples of the low points the long-running CBS drama delivers to fans in service of its larger narrative, they are memorable ones to be sure.
Ultimately dealing with violence and crime all the time means that the characters often deal with serious emotional pain, such as "The Life We Chose," where Danny furiously hunts for the killer of a close family friend. There have also been moments like when Jamie saves a baby from a fire in "Some Kind Of Hero," where the job seems worth it. Even early in the series, "Blue Bloods" intended to rattle the audience with the grim realities of New York City life. But this Season 2 episode was so tragic that even a veteran cop like Danny had a rough time coping with his work.
'Innocence' deals with the fallout of two murdered teens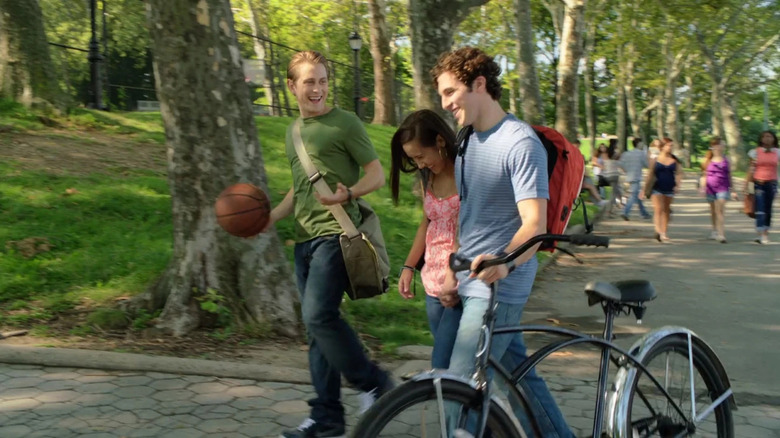 CBS
Early Season 2 episode "Innocence" has two bleak subplots about truly awful things happening to good, undeserving people. In the main plotline, Danny and Jackie (Jennifer Esposito) try to investigate the deaths of two teens in a local park. There doesn't seem to have been any reason for the killing though Danny tries to uncover a motive, believing there had to be some reason they were targeted. He and Jackie finally pick up the killer, himself a teenager. The killer then admits to shooting them while high because they seemed to be laughing at him. It turns out, however, that they were actually reacting to a joke amongst themselves, rendering their deaths even more heartbreaking and preventable.
Danny wants a real reason — any reason — for the crime to happen, but it was all a horrible accident. Jackie even has to comfort the emotionally affected cop by telling him that sometimes bad things happen to good people. The shooting really demonstrates how even a detective who's been around the block can feel troubled by the casual atrocities and cruelties they witness on the job. 
Frank grapples with putting away the wrong man for a serious crime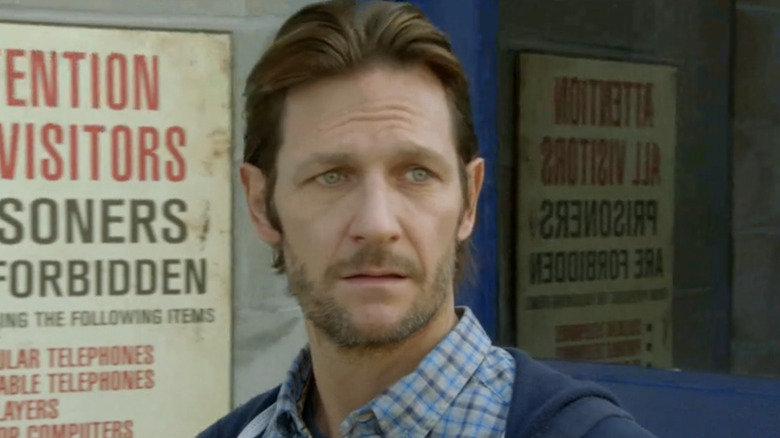 CBS
In a similarly despairing subplot, Erin (Bridget Moynahan) has the job of releasing a man, Miles Thomas (Josh Burrow), who was arrested by Frank years ago and imprisoned for 18 years on a sex crime that he never committed. It turns out that the witness picked the wrong person. The suspect apparently looked enough like Miles to lead to her mistaken identification of the innocent man while the real criminal is still on the streets.
Commissioner Reagan is troubled by this terrible mistake, and it only gets worse when he finds out the statute of limitations on the real culprit, Justin (Joe Dawson), has expired. Frank does try to remedy the error, first by looking Miles in the eye and shaking his hand when he leaves the prison. He also later tells Justin that the NYPD will be watching if he ever perpetrates a sex crime ever again. But it still haunts the police commissioner to know he made the wrong collar and that an innocent man went to prison because of it. Ultimately, what makes "Innocence" such a sad "Blue Bloods" episode is that the Reagans have to accept the injustice of the world in these scenes even as they try to fight against it.
If you or anyone you know has been a victim of sexual assault, help is available. Visit the Rape, Abuse & Incest National Network website or contact RAINN's National Helpline at 1-800-656-HOPE (4673).