Vikings: Valhalla's King Edmund Comes From TV Royalty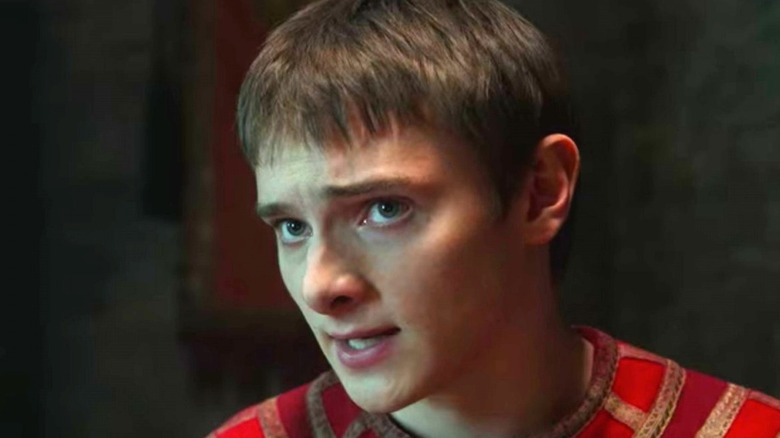 Netflix
"Vikings: Valhalla" serves as a standalone sequel to History's highly popular historical drama series "Vikings." The Netflix show is filled with all-new characters, new conflicts, and plenty of exhilarating action sequences. While "Vikings" gave viewers a glimpse into the earliest days of the Viking Age, "Vikings: Valhalla" portrays the beginning of a monumental cultural shift that would see that golden era begin to decline. Set more than 100 years after the events of its predecessor, "Vikings: Valhalla" follows the overlapping stories of several historical figures such as Leif Erikson (Sam Corlett), Harald Sigurdsson (Leo Sutar), and Edmund II (Louis Davison).
The latter is based on the historical figure Edmund Ironside, who became the King of the English in 1016 and (like in the show) fought against the invading armies of King Canute the Great (via Britannica). In real life, he was given the name "Ironside" for bravely attempting to fend off the invasion of Canute. In the show, though, he is portrayed as an inexperienced young ruler who is lauded for his bravery, but is ultimately brought down by his burgeoning arrogance. As it so happens, Louis Davison not only gets to play an English king in "Vikings: Valhalla," but he also comes from English TV royalty himself.
Louis Davison is the son of the 5th Doctor and a British sitcom star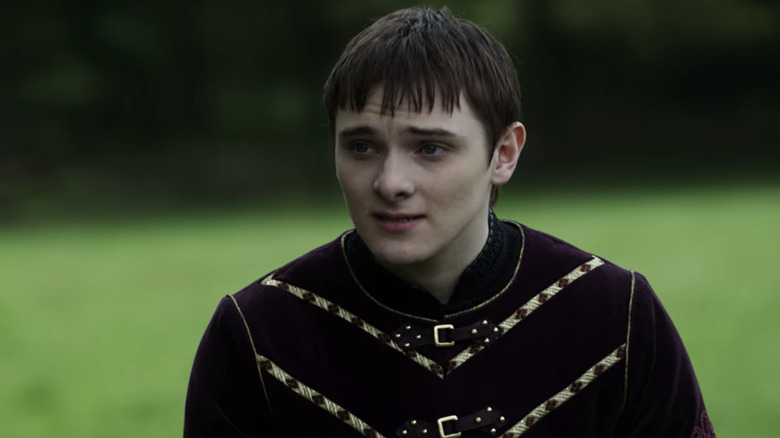 Netflix
Louis Davison is the son of acting couple Peter Davison and Elizabeth Morton (via MyLondon), each of whom holds legendary status in English TV history. Peter Davison is most well-known for playing the 5th Doctor in the long-running sci-fi series "Doctor Who," whom he portrayed from 1981 to 1984. Davison's incarnation of the Doctor has returned to the series numerous times over the years, and even appeared in the mega-popular revival of the series alongside David Tennant, who plays the 10th Doctor and who also happens to be Davison's son-in-law.
Elizabeth Morton is similarly beloved for her co-starring role as Madeline Bassett in the historical comedy series "Jeeves and Wooster," which was headlined by English television legends Hugh Laurie as the wealthy Bertie Wooster and Steven Fry as his headstrong valet Jeeves. Morton is also known for playing Lucinda Stoneway in the popular sitcom "Watching." 
In any case, the younger Davison certainly had some big shoes to fill for his role as Edmund II, though unfortunately, his time on "Vikings: Valhalla" was incredibly short-lived. Edmund was betrayed by Godwin (David Oakes) and stabbed to death in the Season 1 episode "Choices," though we hope to see Davison take on many more roles in the future, considering how captivating he was as the troubled King Edmund II.