Gibbs' Worst Moment In NCIS Season 15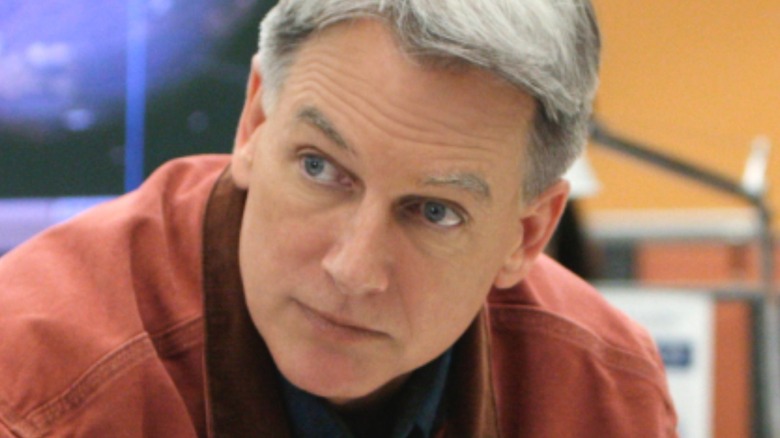 Cliff Lipson/CBS
Should you be looking for the most controversial season of "NCIS," the show's Season 15 would probably be a pretty decent starting point. The long-running Naval investigator procedural's 15th season features the dramatic exit of Abby Sciuto, and the even more dramatic behind-the-scenes events that actress Pauley Perrette said led to her departure. What's more, the show sets up Abby's exit with the death of Clayton Reeves (Duane Henry), which many fans of the show consider the absolute worst storyline in "NCIS" Season 15.
Of course, unless you count actor Mark Harmon's reported real-life involvement with Perrette's exit, you'll notice that the CBS show's single most prominent character, Leroy Jethro Gibbs, isn't exactly front and center in either of these controversial plotlines. This warrants the question: Did the NCIS team boss have any less than beloved moments of his own over the course of the season? Let's take a look at Gibbs' worst moment in "NCIS" Season 15.
Gibbs' entire team loses the plot in Ready or Not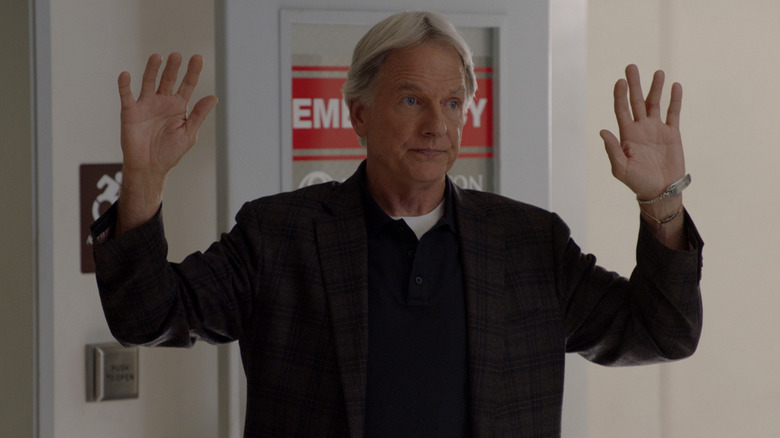 CBS
You might be surprised to find that neither Abby's departure nor Clayton Reeves' death were disappointing enough to earn their respective episodes the worst IMDb rating of the season. That dubious honor belongs to "Ready or Not" which, at the average IMDb rating of 7.5 out of 10, is easily the worst-rated episode of the season.
"Ready or Not" is a special Thanksgiving episode that focuses on a hospital hostage situation involving the NCIS team and injured arms dealer Andre Yorka (Henri Lubatti). As many fans point out in their IMDb reviews, the end result — which involves a birth, a clumsy bomb defusal, and a number of total failures to correctly assess the situation or incapacitate Yorka — makes the team seem like a group of rank amateurs, as opposed to the tightly-knit squad of veterans they're supposed to be. Even Gibbs himself succumbs to plot-induced lack of foresight when he fails to realize that the "hostage" who searches him a little bit too thoroughly under Yorka's orders is actually the criminal's accomplice. 
Though the fans don't consider Gibbs the worst offender of the amateur hour — that honor would go to McGee (Sean Murray), who utterly ignores no less than two great chances to take out Yorka — he's the leader, so the sheer lack of expertise his people display in this episode would quite likely be on him in the real world. Not that fans think the episode would have much of a chance of happening in real life. "No real agent would do such things," one IMDb reviewer wrote.