Daniel Craig Says His James Bond Return Isn't Set In Stone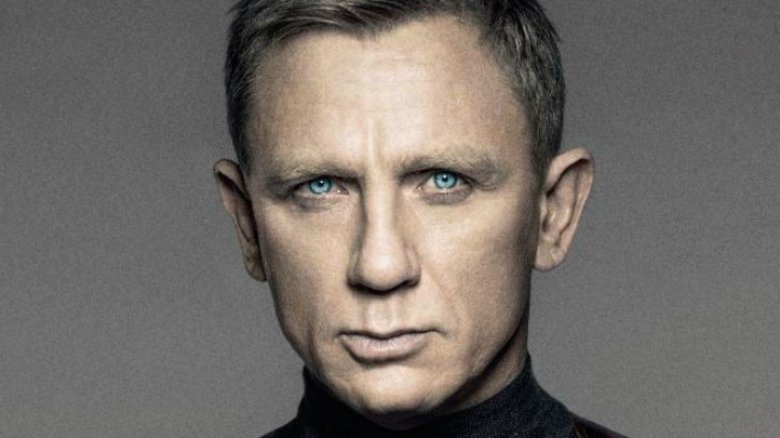 You might not want to bet on Daniel Craig returning as James Bond just yet. The actor cleared up rumors that he is attached to play the part once again in a recent interview with WMMR's Preston and Steve show, saying that nothing is set in stone just yet.
"You know, I don't want to be coy, but I really can't talk about this," Craig said. "I hate to burst the bubble on that one. There's no decision made just yet. I'm not trying to be coy with you, but there's a lot of noise out there at the moment and I'm trying to stay out of it. There's a lot of nonsense being said and I'm just like– I read the papers, like, 'I said, what?' It's all news to me." 
He later told Boston's Magic 106.7 that "no decision has been made" yet. "I'm not holding out for more money or doing anything like that," he said. "It's just all very personal decisions to be made at the moment. I know they're desperate to get going and I would in theory love to do it, but there is no decision just yet." 
The New York Times reported last month that Craig was set to return as the character, saying it was basically "a done deal" that he would be the super spy in the upcoming 25th Bond outing. Reports have been swirling for a long time that Craig was set to stay for one more outing, although the actor has at points questioned that, at one point saying he would "rather break this glass and slash my wrists" than play Bond again. (He later backtracked on those statements, saying that there was a chance he would consider it again.) 
Blade Runner 2049's Denis Villenueve, Hell or High Water's David Mackenzie, and '71's Yann Demange are reportedly the frontrunners to direct the 25th Bond film, which is headed for a Nov. 8, 2019 release date. (Christopher Nolan and Edgar Wright are both also reportedly contenders, although they are more likely to sign on when a new Bond is cast.) The movie has a script from Neal Purvis and Robert Wade, who previously worked on Craig's four Bond movies.
With the release date still over two years away, it could be a while before we learn whether or not Craig will be suiting up once again. In the meantime, the actor can be seen in Steven Soderbergh's Logan Lucky, which is set to be released on Friday. For now, read up on the untold truth of James Bond.