Ryan Gosling Reveals What It's Really Like Working With Harrison Ford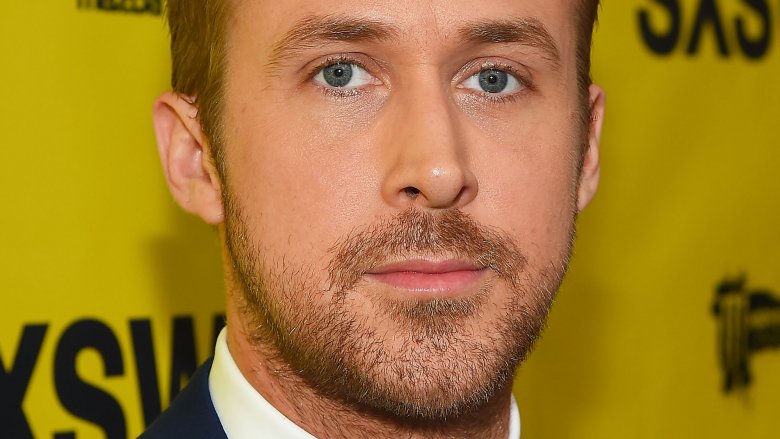 Getty Images
Did Ryan Gosling and Harrison Ford get along on the set of Blade Runner 2049? If you know anything about Gosling, you'll realize that question is a no-brainer.
Speaking with Entertainment Weekly as part of a Blade Runner 2049 press junket, Gosling revealed that he absolutely loved filming with Ford, a personal hero of his. By the sounds of it, the two may have hit it off. 
"The best part is that you hang out with [Ford] and you realize that all those iconic moments from his films that you love are his—like 'I love you,' 'I know' from Star Wars, or shooting the guy in Indiana Jones," Gosling said. "He's just like that all the time. Normally I'd say there are hundreds of ways to play any scene, unless you work with Harrison and you realize there's only one great way and he's already figured it out."
The actor also commented on the fact that Blade Runner 2049 is his first big-budget film, and explained why he turned down so many previous proposals of the same kind. "I try not to discriminate against budget, but they never felt right. I'm glad I waited [for Blade Runner 2049]," stated Gosling. "[Blade Runner] was one of the first films that I saw that I didn't know how to feel when it was over. The line between heroes and villains was so blurred. It's not a hero's journey in any way. When I was a kid that was the storyline I had seen. Thematically, there's just so much there—it was rich, it was melancholy, it was romantic. It's so special. So many other things have stolen ideas from it, but they could never steal its soul. I felt lucky to enter that world."
In Blade Runner 2049, Gosling plays LAPD Officer K, the new blade runner. Ford stars as Rick Deckard, the former blade runner who has been missing for three decades. Dave Bautista, Robin Wright, Ana de Armas, David Dastmalchian, Mackenzie Davis, Jared Leto, Edward James Olmos, Carla Juri, and Barkhad Abdi round out the cast. 
Directed by Arrival helmer Denis Villeneuve, Blade Runner is based off a script from the '80s original film's Hampton Fancher and Murder on the Orient Express' Michael Green. Here's the full synopsis for the film: "Thirty years after the events of the first film, a new blade runner, LAPD Officer K (Ryan Gosling), unearths a long-buried secret that has the potential to plunge what's left of society into chaos. K's discovery leads him on a quest to find Rick Deckard (Harrison Ford), a former LAPD blade runner who has been missing for 30 years."
Fans can catch Gosling and Ford on the big screen when Blade Runner 2049 is released in theaters on October 6. Until then, find out why the movie will be so much better than you think.