The American Horror Story: Asylum Storyline Fans Want To See Return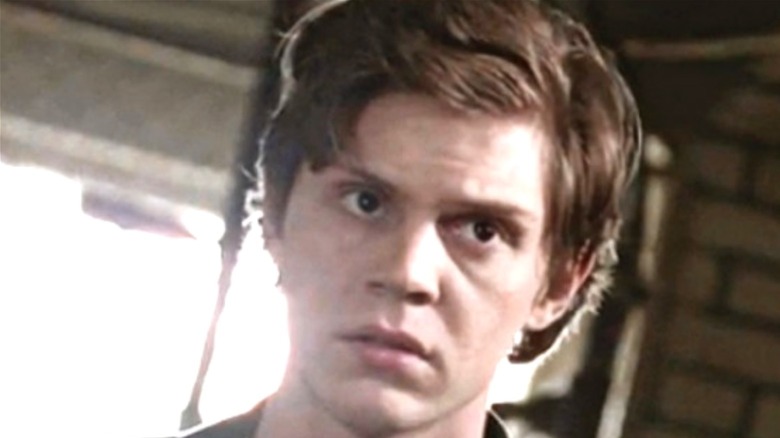 FX
Although "American Horror Story" is an anthology series, that doesn't mean the characters from previous seasons can't crop up again. The television series, created by Ryan Murphy, tackles a new subject of horror each season and features a main cast viewers have come to love. 
As we see in Season 8, "Apocalypse," characters don't necessarily vanish with each new season, as is typical in anthologies. Season 8 of "American Horror Story" serves as a crossover between the previous seasons "Murder House," "Coven," and "Hotel," bringing back many of those season's main characters, including Evan Peters' Tate Langdon and James March, and Taissa Farmiga as Violet Harmon and Zoe Benson. Yes, it does get confusing when some actors are playing multiple characters in the same season, but it doesn't happen too often.
Another "American Horror Story" character that makes their return in "Apocalypse" is Michael Langdon, played by Cody Fern. Michael is one of the twins Vivian Harmon (Connie Britton) gives birth to in "Murder House," reappearing all grown up in "Apocalypse" as the literal Antichrist. Knowing "American Horror Story" can bring back characters from previous seasons, some fans would like to see the return of two particular children from "Asylum."
What happens in American Horror Story: Asylum?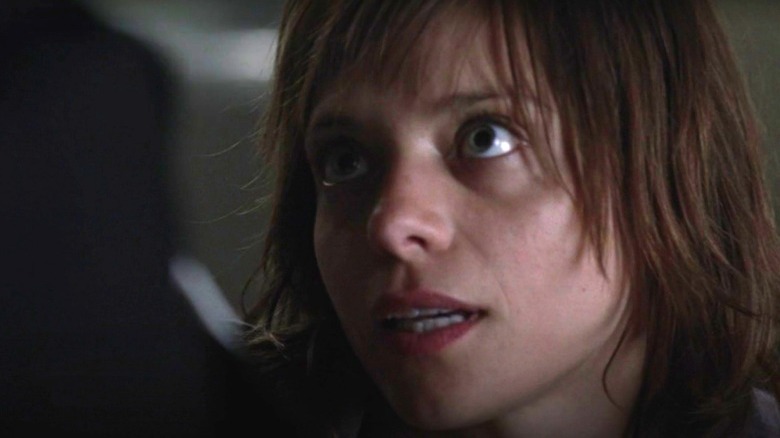 FX
Season 2 of "American Horror Story," titled "Asylum," sees Evan Peters play Kit Walker, a man who is committed to the insane asylum Briarcliff after he is falsely accused of butchering his wife Alma (Britne Oldford) and two other women. 
At Briarcliff, Kit befriends Grace (Lizzie Brocheré), a woman who axed her stepmother and father (à la Lizzie Borden). Together they attempt multiple escapes from the asylum and have to maneuver around unhinged nuns, mad doctors, corpse-eating monsters, and the occasional extraterrestrial. In a nightmare-inducing scene, Grace is visited by the extraterrestrials who then perform a procedure on her abdomen. During the surgery, she sees a vision of Alma still alive and pregnant. Grace is later killed when she jumps in front of a bullet meant for Kit, but the aliens come down and resuscitate her. Grace is then revealed to be very much pregnant — with Kit as the father — and under the protection of the aliens. 
Grace eventually gives birth, and her, Kit, and the baby they name Thomas are able to leave Briarcliff after they find damning evidence against Briarcliff's psychiatrist, Dr. Thredson (Zachary Quinto). Much to their surprise, the new couple returns to Kit's home to find Alma alive and carrying a baby girl she names Julia. Together, Kit, Alma, and Grace enter a polyamorous relationship and raise the children together.
American Horror Story fans want the show to bring back Kit's children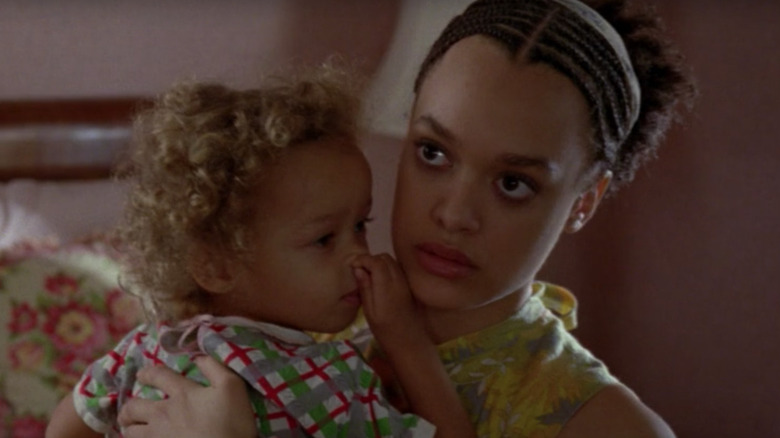 FX
For some fans of the series, "Asylum" doesn't quite get the justice they think the season deserves. While the series has revisited Seasons 1 and 3 in "Apocalypse" and has made some passing references to other seasons, fans would like to see the show refer back to "Asylum" by specifically bringing back Kit's children, Thomas and Julia. At the end of "Asylum," it's briefly mentioned that Thomas and Julia go on to have successful careers as adults, but fans are not satisfied with their stories ending there.
Several fans took to Reddit to discuss what storylines from "Asylum" should be brought back. User ThePiniestApple1 wrote: "Why can't we get a storyline with Kit's kids. Like I would be happy even to just get a few scenes mentioning them. They could really have them come in [at any time] since 'Asylum' took place so far back in the past. Plus I feel like 'Asylum' is rarely ever referenced or tied in as much to the other seasons."
Another user TheRealJFreese replied, "Yes that would be cool and we all want this. I like to believe it's in Murphy's back pocket he just hasn't pulled it out yet. I would [also] like to know what's up with the aliens in general? We didn't get enough of that in Asylum." While we do see the aliens revisited in the new Season 10, titled "Double Feature," Kit's children are unlikely to make an appearance. However, there's always the chance Murphy may return to their stories in upcoming seasons.