The CSI Character You Probably Forgot Jason Segel Played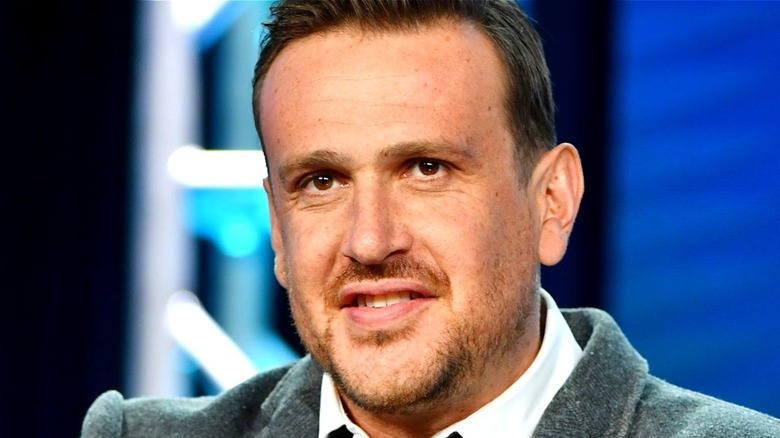 Amy Sussman/Getty
Like so many funnymen in the mid-aughts, Jason Segel hitched his wagon to Judd Apatow's star, first as Rush-loving stoner Nick Andopolis in the Apatow-produced "Freaks and Geeks," then in the college-set follow up "Undeclared." But it was Segel's film collaborations with Apatow in "Knocked Up" and "Forgetting Sarah Marshall" that set him on the course to superstardom. Segel would go on to impress critics for his dramatic roles in films like 2011's "Jeff, Who Lives At Home" and 2015's "The End of the Tour," the latter of which earned him a nomination for Best Male Lead at the Independent Spirit Awards (via IMDb).
As Segel ascended in the film world, he didn't stray too far from television. From 2005 to 2014, Segel starred as Marshall Eriksen in "How I Met Your Mother." Despite going off the air several years ago, the comedy series has retained a fanbase loyal to its running gags, and recently inspired a long-anticipated spin-off, "How I Met Your Father." Meanwhile, Segel has remained true to his TV roots, exploring alternate realities in 2020's "Dispatches from Elsewhere" and the rise of the 1980s Lakers in HBO's "Winning Time." 
Before landing "How I Met Your Mother" and hitting it big in film, Segel underwent the working actor's rite of passage: a small recurring role on a procedural drama. Here's a closer look at Segel's time on "CSI."
Segel played a fingerprint tech in Season 5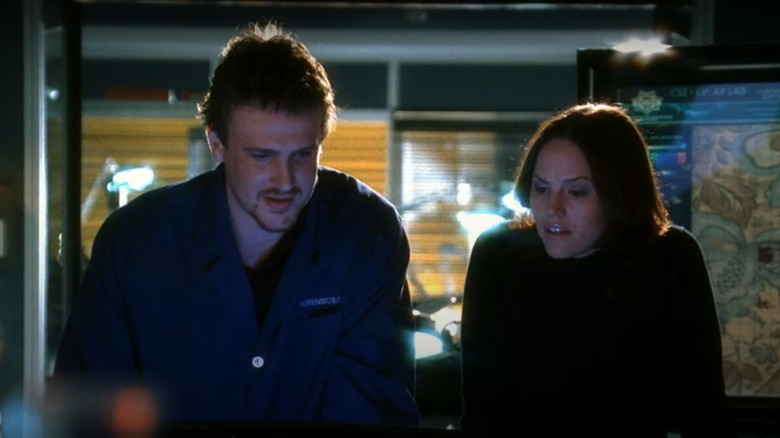 CBS/Hulu
A notorious launching pad for young talent, the "CSI" franchise got its start in 2000. Also known as "CSI: Crime Scene Investigation," the original installment was already hugely popular by the time Segel joined in 2004. Indeed, the drama was the second most-watched series of the 2002-2003 season (via Nielsen Ratings). In three episodes of Season 5, Segel plays Neil Jansen, a fingerprint tech who brings his expertise to a series of grisly crimes. In Episode 9, "Mea Culpa," Neil's services are needed when an unknown fingerprint causes a case to be reopened. He returns in Episode 17, "Compulsion," to help track down a serial killer who has murdered a flight attendant. Segel makes his final appearance in Episode 23, titled "Iced," wherein he processes the prints from the dorm room deaths of two students (via IMDb).
Segel is just one of a slate of notable guest stars to appear in the fifth season of "CSI." Over the course of his three episodes, Segel shared the screen with Aisha Tyler, who played lab tech (and noted germaphobe) Mia Dickerson. Segel's episodes also include cameos from Wil Wheaton of "Star Trek" fame and Jason London, best known for starring in "Dazed and Confused."
Unbeknownst to Segel at the time, he would bring his "CSI" chops to a "How I Met Your Mother" promo years later. Ahead of the Season 3 premiere, the cast gathered amid the smoky backdrop of a crime procedural: "We are not a crime scene investigation show," intones Josh Radnor's Ted Mosby in the promo, as he peers under a body bag. While Segel and his castmates act thoroughly grossed out by the grisly scene, "CSI" superfans know that the actor is secretly primed to examine any unaccounted-for fingerprints.