The CSI Character You Probably Forgot Aisha Tyler Played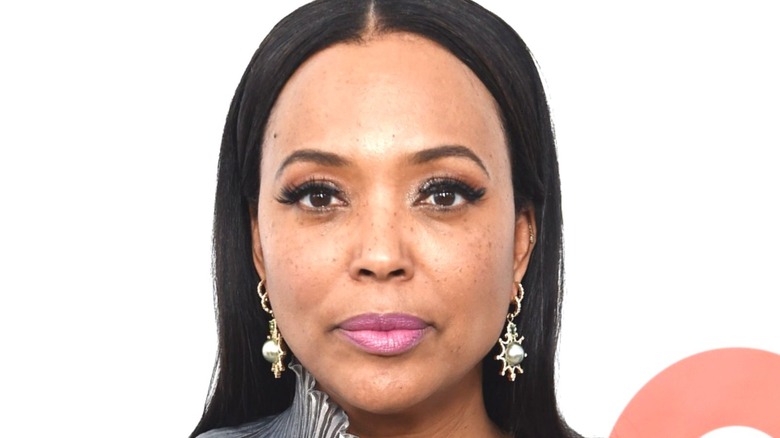 Jamie Mccarthy/Getty
No stranger to the entertainment industry, Aisha Tyler has had a prolific career. Since the late '90s, the actress has had success in television with many credits in live-action as well as animation (via IMDb). She has made a career for herself by being attached to big name properties. One of Tyler's first notable credits was as Charlie Wheeler, a romantic interest for both Joey and Ross on "Friends." And that was just the start. Since then, she has never stopped acting, lending her voice to Lana Kane in "Archer," appearing as a mole in "24," and most recently surviving walkers in "Fear the Walking Dead." 
With such an impressive and overwhelming resume, it is hard to remember every credit, including the stint she had on CBS' crime procedural drama "Crime Scene Investigation." "CSI" was the original series that spearheaded many spin-offs and the recent revival "CSI: Vegas." But for a short time in the early years, Tyler played a significant role. 
Aisha Tyler played a lab tech in Season 5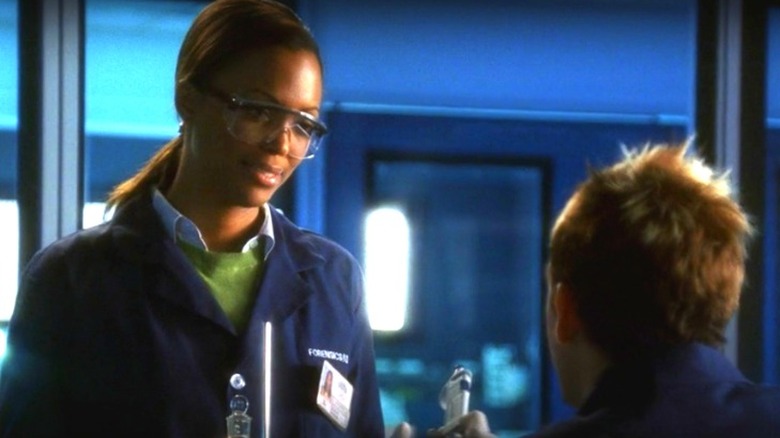 CBS/Hulu
"CSI" has been known to cast notable actors with extensive film and television careers. Among many impressive actors to join the show included Laurence Fishburne, Ted Danson, and Elisabeth Shue. Aisha Tyler was no different when she played a recurring role in Season 5 as Mia Dickerson. Looking to transfer to field work, Greg (Eric Szmanda) brings Mia on as a lab tech to be a potential replacement for him. Though he keeps an eye on her at first, she proves herself to be more than capable at her job.
Tyler had a decent run on "CSI," appearing in 13 episodes of the season. Mia was a good lab tech because of her specific experiences. She was known for her organizational skills as well as being wary of any type of contamination — she told Greg that she doesn't eat out at restaurants because DNA from cooks and wait staff can easily get into the food.
Mia lasted to the Season 5 finale of "CSI," but was replaced in Season 6 with lab tech Wendy Simms (Liz Vassey).