Julian McMahon Cast In Marvel's Runaways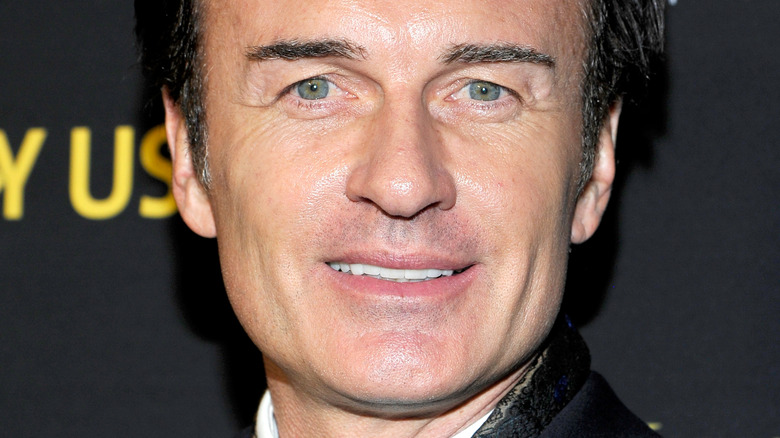 Getty Images
Julian McMahon, known for his work on Nip/Tuck, has been cast in the upcoming Hulu original series Marvel's Runaways. 
Variety first confirmed McMahon's casting with a statement from series executive producer-showrunners Josh Schwartz and Stephanie Savage, both of whom created the hit drama series Gossip Girl. "We're incredibly excited to add Julian to our exceptional cast and we can't wait to see what he brings to the world of Marvel's Runaways," the pair said.
McMahon is set to play Jonah, a character said to be a "pivotal player" in the Runaways' resistance against and rebellion toward their parents. Concrete details about McMahon's role, such as the character's origins and ultimate intentions, haven't yet been revealed. This could be because Jonah is actually a major antagonist and the minds behind the series don't want to give away too much. Then again, it may be down to executives wanting to maintain an air of mystery before Runaways hits Hulu. 
Created by Brian K. Vaughan and Adrian Alphona, the series centers around six diverse teenagers who are constantly at odds with one another. But when the crew of kids discover that their parents are actually part of a covert organization that threatens the safety of mankind, the misfits must band together to protect the world. 
Joining Schwartz and Savage as executive producers on Marvel's Runaways is Marvel's Head of Television Jeph Loeb, Fake Empire's Lis Rowinski, and Jim Chory. Both Marvel Television and ABC Signature Studios will produce. 
No stranger to the Marvel extended media universe, McMahon previously appeared as Dr. Doom in the 2005 adaptation of Fantastic Four and in its follow-up film, Fantastic Four: Rise of the Silver Surfer, two years later. McMahon has also starred in Dirk Gently's Holistic Detective Agency, the mini-series take on Childhood's End, and the upcoming comedy-drama from Stephan Elliott, Flammable Children, opposite Guy Pearce, Rhada Mitchell, and Kylie Minogue. He can also be spotted in the Chris Von Hoffmann-helmed indie thriller Monster Party, which also stars Robin Tunney, Erin Moriarty,  Sam Strike, Lance Reddick, and fellow Runaways star Virginia Gardner. 
Marvel's Runaways also stars Gregg Sulkin (Faking It) as Chase Stein, a high school jock who has a secret passion for engineering, which he harbors into a full-blown talent when he's not on the lacrosse field. Buffy the Vampire Slayer actor James Marsters and The Handmaid's Tale star Ever Carradine are set to play his parents, Victor and Janet. 
Ariela Barer (One Day at a Time) play Chase's rebellious, justice-seeking love interest Gert Yorkes. In the original Marvel comics, Gert possesses telepathic powers and fosters a bond with a genetically engineered dinosaur named Old Lace. Kevin Weisman (Alias) will play her father Dale, and Brigit Brannagh (Army Wives) takes on the role of her mother. 
Lyrica Okano (The Affair) portrays Nico Minoru, a rough-around-the-edges Wiccan that leads the Runaways. Teenage Mutant Ninja Turtles: Out of the Shadows star Brittany Ishibashi plays her mother, Tina, and Broadway actor James Yaegashi settles into the role of her father, Robert.
Rhenzy Feliz (Casual) plays video game nerd Alex Wilder, whose parents are played by The People v. O.J. Simpson: American Crime Story actress Angel Parker and The Wire star Ryan Sands. Gardner (Project Almanac) portrays a privileged alien teen named Karolina Dean. Remember the Titans star Kip Pardue and Castle actress Annie Wersching play her parents. Rounding out the full cast is Allegra Acosta (100 Things to Do Before High School) as Molly Hernandez, the youngest member of the Runaways. She's known in the comics as Molly Hayes, who possesses super-strength and invulnerability. 
Marvel's Runaways will premiere on November 21 on Hulu. Until then, check out the upcoming Marvel projects that will get you pumped.