Hellboy Reboot Casts Sasha Lane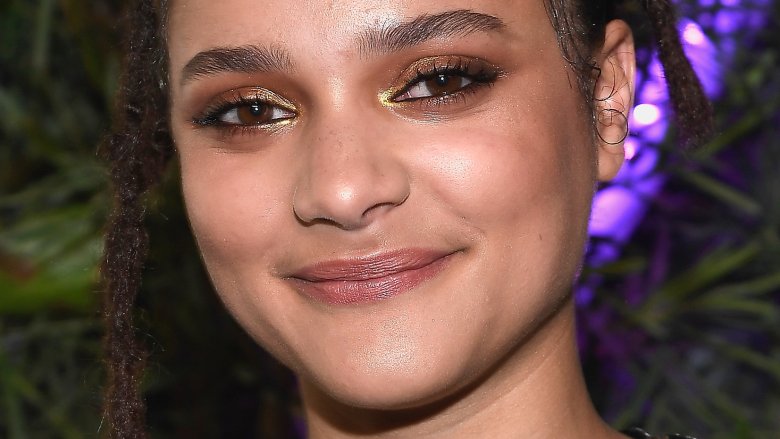 Getty Images
Another fresh face has joined the cast of the Hellboy reboot. 
According to The Hollywood Reporter, American Honey breakout actress Sasha Lane is in final negotiations to join the upcoming movie. 
Lane is set to play Alice Monaghan, a girl whom Hellboy rescues from a pack of fairies that kidnapped her. In the Mike Mignola-created comic books, Alice possesses supernatural powers as a result of her time with the mythical creatures. She joins Stranger Things actor David Harbour as Hellboy; Underworld star Milla Jovovoich as the Blood Queen, the medieval sorceress villain whose primary goal is to destroy humankind once and more fall; and American Gods standout Ian McShane as Professor Trevor "Broom" Bruttenholm, Hellboy's adoptive father. 
Directed by The Descent helmer Neil Marshall, who has also gained praise for his work on the HBO fantasy series Game of Thrones, the Hellboy reboot follows after two previous silver screen adaptations that were led by Ron Perlman and directed by Guillermo del Toro. The new installment, which was previously said to be titled Hellboy: Rise of the Blood Queen, will be darker, gritty, and more mature than the mid-2000s flicks, according to star Harbour. Additionally, the refresh won't feel like the cut-and-dry superhero films that have clogged the movie scape in recent years. 
"[Hellboy] is a whole new thing. I'd always been a fan of the comics and there's a darker tone to it and I think in the climate we have now there's kind of... a desire for more of that," explained Harbour. "The script is good and this guy Neil Marshall is directing who's really good and the aesthetic is great. So often, the superhero movies can be really fun and I want this to be really fun, but I also want it to be more of a character piece and more about this dude's struggle. I think it could be interesting."
The R-rated Hellboy is eyeing a September shoot in the U.K. and Bulgaria, though the film doesn't have a set release date at this time. 
Former Heroes producer Aron Coleite is reportedly chipping away at the latest draft of the movie's script, written by Eureka creator Andrew Crosby, Buffy the Vampire Slayer scribe Christopher Golden, and Mignola, who first brought the devilish character to the indie comics scene in 1993. Since then, Hellboy burst forward to reach a more mainstream audience and became a comic icon. 
Following her stunning performance in the Andrea Arnold-backed American Honey, Lane booked a laundry list of projects, a move that has solidified her status as one of the indie market's most sought-after actresses. She stars alongside Chloë Grace Moretz in Miseducation of Cameron Post and Maika Monroe in Shotgun. Lane is also linked to Shoplifters of the World with True Blood actor Joe Manganiello and the upcoming sci-fi flick Hunting Lila. Hellboy will be Lane's first major studio project. 
As we wait to learn more about the newest Hellboy movie, like when we'll actually be able to see it, take a look at how the cast of the original film should really look.