Why You Rarely Hear About Smart Guy's Tahj Mowry Anymore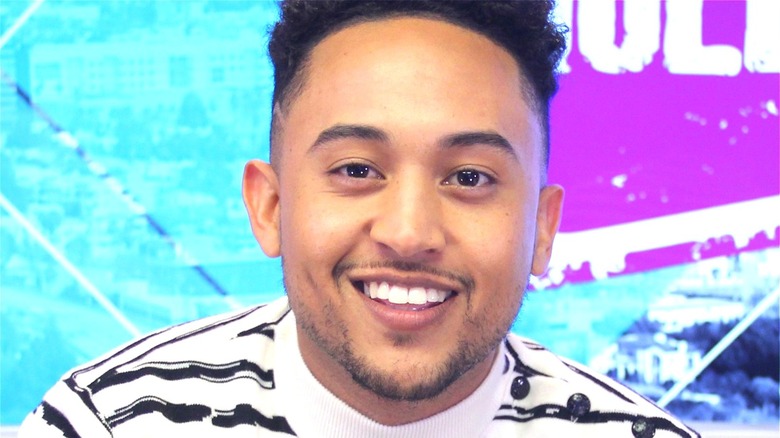 Young Hollywood/Getty
You may remember Tahj Mowry as the adorable little boy Teddy, who was a friend of Michelle's (Mary-Kate and Ashley Olsen) on "Full House." He was also one of the many guest stars on the most-watched episode (per TV Overmind) of "Friends," the second season's "The One After the Super Bowl" (which made a big impression on the young man, he said on Today). The star even headlined his own television show in 1997–1999 about a young genius maneuvering high school alongside his two teen siblings. The WB's "Smart Guy" ran for three seasons and was popular enough that Mowry teased a reboot during a KTLA interview in 2021, although at this point, it's unclear if that's still happening. 
After "Smart Guy," the young actor hooked up with Disney, doing a couple of Disney Channel Original Movies ("Seventeen Again" and "Hounded") and voicing communications guru Wade Load in the Disney Channel's "Kim Possible" from 2002–2007. With a disarming smile, that dimple, and perfect comedic timing, Mowry developed a resumé many actors would envy before he was old enough to legally drive. But he's been scarce on TV and in the movies for the past decade or so, so you might be wondering how such a promising talent dropped so far off the radar. This is why you don't hear from Mowry anymore.
Mowry focused on school and football for a few years but quickly returned to acting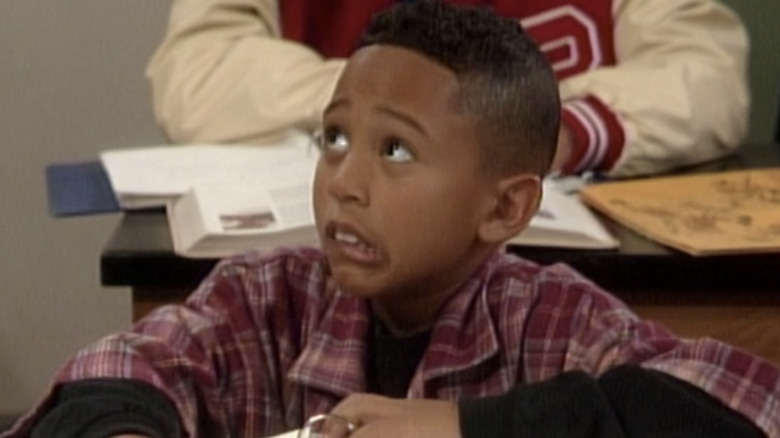 The WB/Disney+
By the time "Smart Guy" ended, Tahj Mowry was officially a teenager, and he opted to make school — and sports — a priority for the rest of his teen years. Per Vice, he was a gifted athlete and attended Westlake High School in Thousand Oaks, California, while playing football as a star running back. His prowess actually earned him a football scholarship to Savannah State University, but after his first season, he transferred to the University of Wyoming — and that didn't stick either.
It probably didn't help that other college players made him a target. "It was like they were going after me, even if I didn't have the ball," he told USA Today. "[They'd say] 'Oh I like your show, I'm going to hit you that much harder.' And I'd [wonder] shouldn't that be the opposite of that?" But Mowry claims he got back at these players by making it hard to tackle him, based on his smaller size.
It turns out, the acting bug is strong in Mowry. He told PopCulture, "Ultimately, [I] missed the entertainment business. I feel like this is what I was meant to do. So I opted out after a year, but I'm so glad, so glad I did it and got the opportunity to get a scholarship to play. And every now and then I'll be watching games and being like, 'Man, that used to be me,' you know?"
He has been acting steadily, but isn't as high-profile as he used to be
Tahj Mowry managed to keep acting throughout his short-lived college experience with his voiceover work in "Kim Possible," but for whatever reason, he didn't get back to series TV until 2012, when he took the role of supporting character Tucker Dobbs in the ABC Family/Freeform series "Baby Daddy," which lasted until 2017. "I've done a lot of roles in my career but this was the first role that I could create myself. Tucker is such a character, and I can have so much fun with him and have a real say in how I bring him to life," he told Ebony about his work on the series.
Although Mowry is not nearly as high-profile as he was as a child star, he's definitely still around. He just isn't as visible as he was when "Smart Guy" was helping The WB become a bona fide network. He's done several projects since the end of "Baby Daddy," including recent VH1 holiday drama "Let's Get Married" and the 2021 independent film "Welcome Matt." Mowry plays an up-and-coming filmmaker who develops agoraphobia as a result of a traumatic incident. 
His next project is as a recurring character in the upcoming CBS bowling comedy "How We Roll." If that does well when it starts airing on March 31 (via Deadline), this may mark the end of the actor's relative obscurity during the last decade or so.