The Underrated Family Sitcom You Can Binge On Hulu Right Now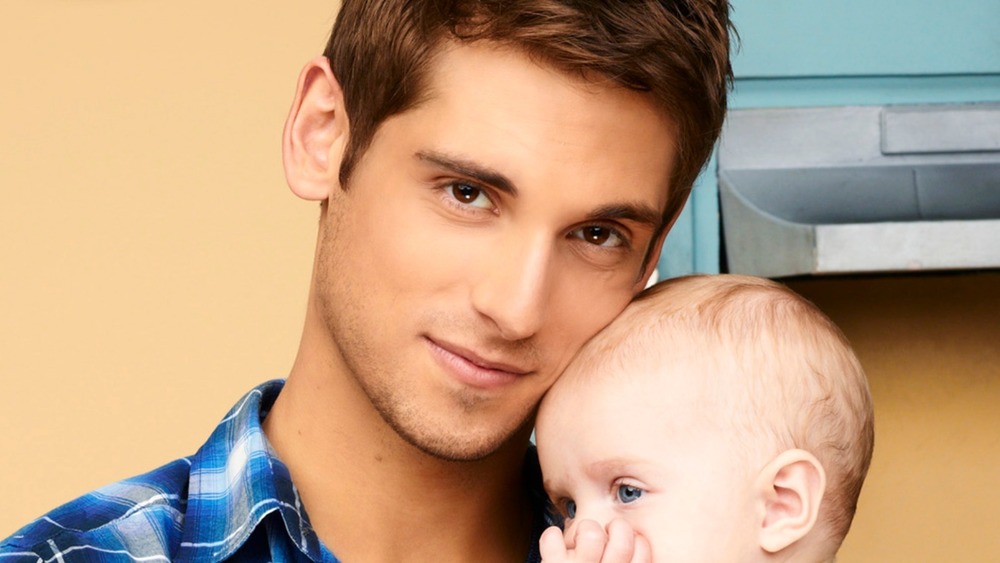 Freeform
For a lot of people, binge watching is a way of life. We all have our shows we go back to when we need something to pass the time in the evening or weekend, but at a certain point, you feel the need to branch out. Whether you like to go old-school with your TV marathons and put on The Office, or prefer something a bit more scandalous with Pretty Little Liars, the last decade certainly hasn't had a shortage of bingeable content. But with so many great shows over the last few years, some were bound to slip through the cracks, even though they really deserve a shot. 
If you're tired of watching the same old shows over and over again, and have a Hulu subscription, then the 2010s series Baby Daddy is here for you. You may have never heard of the show before — it premiered on ABC Family, then moved to Freeform – but it was successful enough to run for six seasons and had a total of 100 episodes, meaning it should give you something to indulge in for several weeks (or one long weekend depending on how little you have going on). 
Here's why Baby Daddy worth checking out.
Baby Daddy gave birth to funny, sweet, and heartfelt episodes throughout its run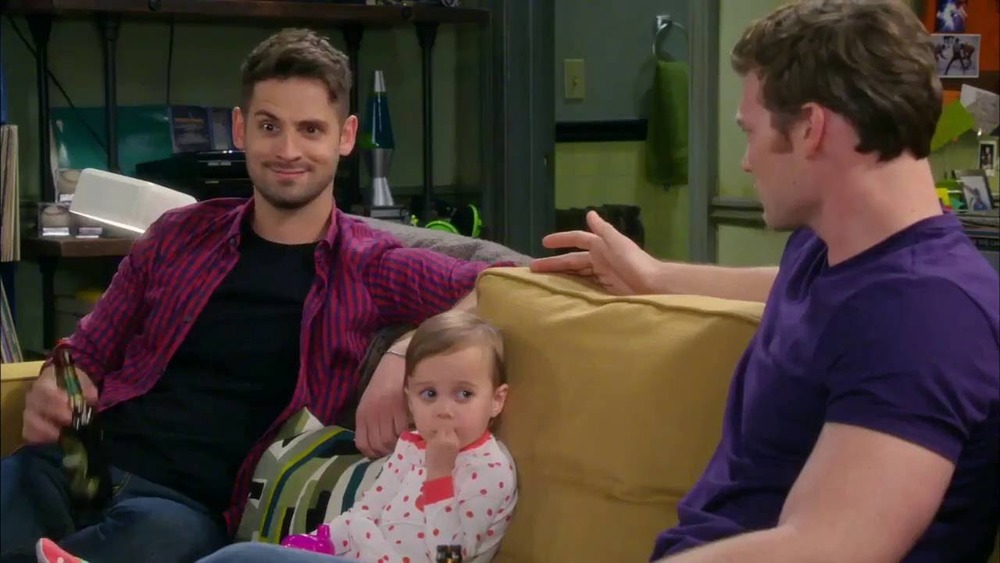 Freeform
You know the old story — Boy meets girl. Boy and girl have a one-night stand. Girl drops off the child they have together at the boy's doorstep years later, forcing him to get his act together. 
That's pretty much the premise of Baby Daddy, which sees Ben Wheeler (Jean-Luc Bilodeau) having to give up the bachelor lifestyle prematurely when he's forced to be a father to Emma. Fortunately, he gets some help along the way courtesy of his two best friends, Riley (Chelsea Kane) and Tucker (Tahj Mowry). At the beginning of the series, Baby Daddy gets a lot of mileage out of seeing Ben struggle to figure out how exactly to be a dad, from changing a diaper to coming up with babysitting schedules. But as it goes on, the audience sees these characters grow and become the adults they were always meant to be. 
It's an easy, breezy kind of watch, perfect for the times when you want equal parts humor and heart. In her review for the show's first season, Diane Werts of Newsday wrote in 2012, "[Baby Daddy] knows when to drop a punch line, when to work the awww factor, and when to get all Sentimental Message Time about characters learning to believe in themselves." 
It may only take a few episodes to find yourself getting sucked in, and before you know it, you're joining thousands of other fans by signing the petition to bring it back for season 7.