Paul Dano Is About To Go Deeper Into The World Of The Batman's Riddler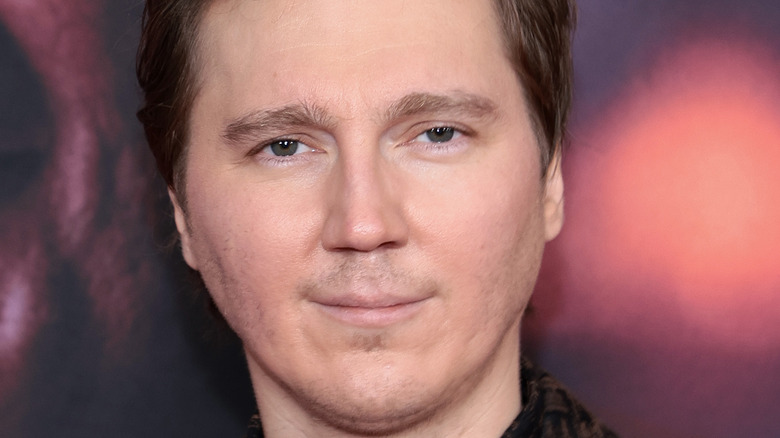 Dimitrios Kambouris/Getty Images
One of the best parts of any "Batman" movie is its villains. From Danny DeVito eating raw fish as the Penguin in 1992's "Batman Returns" to Heath Ledger's Joker teaching us all a magic trick with a pencil in 2008's "The Dark Knight," Batman's rogues' gallery of villains is full to the brim with psychotic but colorful characters.
Matt Reeves' "The Batman" is no different, presenting a noirish vision of Gotham City, full of dark alterations on personalities we have seen before, including Paul Dano's Riddler, a serial killer who feels an odd connection to Robert Pattinson's Batman. Dano's Riddler is a tad scarier than Jim Carrey's "Batman Forever" version of the character, and Dano seems to have committed to the role as aggressively as one would expect, even coming up with the disturbing detail of the Riddler wrapping his head in Saran wrap before his kills to prevent leaving behind any DNA (via The Hollywood Reporter).
Those who enjoyed Dano's turn will be getting more of it, in a sense — it has been announced that the actor is going even deeper into the world of Reeves' "The Batman" and his own Riddler villain.
Riddler: Year One will be written by Paul Dano
In October, DC will begin releasing a six-issue bimonthly series exploring the origins of the Riddler in "The Batman," and Paul Dano himself will be writing it (via DC Entertainment). The series, titled "Riddler: Year One" and released under the DC Black Label, will show accountant Edward Nashton morphing into the Riddler character we see already hard at work in "The Batman." Art for the series will be done by Steven Subic.
"Batman" director Matt Reeves himself has teased Dano's upcoming prequel comic on Twitter and confirmed to a questioning fan that the actor had, in fact, written the story. The "Riddler: Year One" title will likely bring to mind the Frank Miller-penned "Batman: Year One," a series that had a clear influence on "The Batman" since the movie similarly follows the early years of the caped crusader.
Dano is not the only actor DC has recruited to dabble in writing — "Batman Returns" star Danny DeVito recently jumped into the pages of comics to write a tale about the Penguin (via Entertainment Weekly). "Riddler: Year One" is also not Dano's first work as a writer, having previously co-written the 2018 film "Wildlife," which he also directed.