The Legendary Comedian Who Almost Played Carter In Rush Hour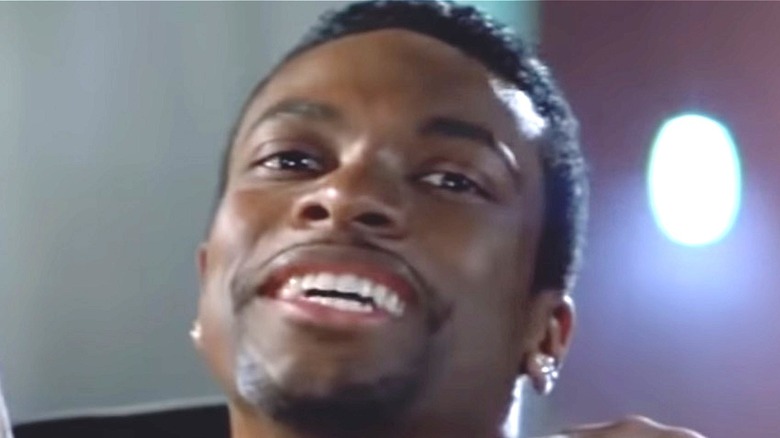 New Line Cinema/YouTube
The "Rush Hour" trilogy is fondly remembered for its memorable performances from its lead stars Jackie Chan and Chris Tucker. While the second two films in the trilogy weren't critical darlings, the user scores from Rotten Tomatoes prove that they were hits with audiences. Packed with high-octane action and cross-cultural humor, the trilogy — or at least the first film — has cemented itself as an iconic piece of early-2000s blockbuster cinema.
The buddy-cop comedies show the friendship between Jackie Chan's Chief Inspector Lee of Hong Kong and Chris Tucker's Detective James Carter of Los Angeles. Though they get off on the wrong foot in "Rush Hour," the two eventually work together to solve the kidnapping of Soo-Yung Han, the daughter of a Hong Kong diplomat. After the first film, the duo go on adventures throughout the world, solving crimes and getting up to hilarious antics.
The trilogy notably made use of Chan and Tucker's unique comedic styles. Trilogy director Brett Ratner was particularly enthusiastic about working with Chan, as he was a big fan of his action-comedy films (via GQ). While Chan's distinctive use of action as a way to create comedy was a big part of the franchise's success, Tucker's self-aware nature and signature crass humor also contributed to the franchise grossing over $840 million (via The Numbers).
While Chan was sought out from the start by Ratner, there was a chance that another A-list star could have taken on the role of Detective James Carter.
Eddie Murphy was the first choice to play Carter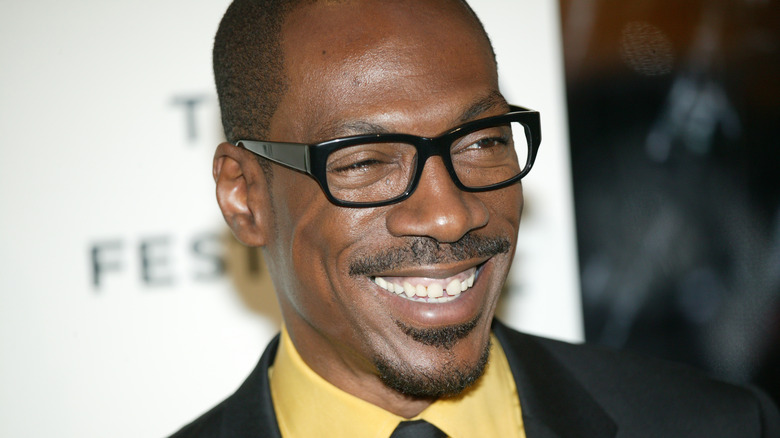 Nata Sha/Shutterstock
It's easy to imagine why Brett Ratner and the creative team behind "Rush Hour" wanted to cast Eddie Murphy as Carter, the role that would eventually go to Chris Tucker. Murphy is a comedic superstar who notably had early success with a similar role, that of Detective Axel Foley in the "Beverly Hills Cop" trilogy. The slick Detective Foley was known for his strong wit, impeccable comedic timing, and sarcastic crass mouth — all traits that Carter exhibited in the "Rush Hour" trilogy.
When offered the role, Murphy denied it. Why? To take on the role of an over-the-top and zany religious guru in the 1998 "Holy Man," which was not a success. "It's funny when I think of it now," Murphy told Extra in 2003. "It was like, 'You can go jump all over California with Jackie Chan or go to Miami and wear a robe for three months.' I went to Miami and you see the results."
Actor Martin Lawrence, who played a Miami police detective in the "Bad Boys" franchise, was also reportedly considered for the role, according to the LA Times. The role ultimately went to Tucker, who made it his breakthrough lead performance after supporting roles in "The Fifth Element" and "Jackie Brown."