What Happened To The Original Soo-Yung From Rush Hour?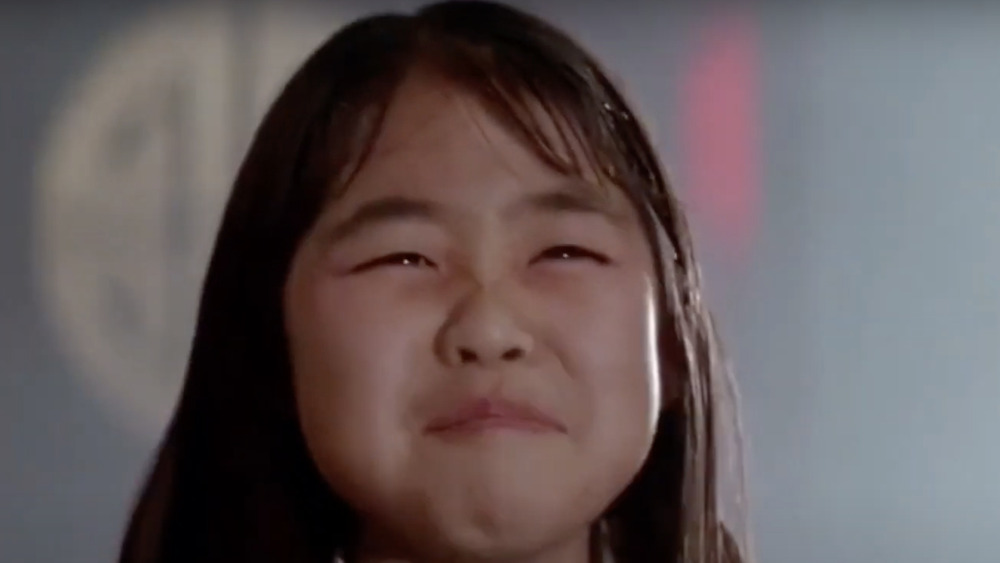 New Line Cinema
For movie fans, one fun way to pass the time is to imagine what child actors from our favorite films are up to now. Are they still acting as an adult? Or did they choose another career? And, if so, why?
Julia Hsu is one former child actor whom fans of the Rush Hour series may be wondering about. Her first film appearance was one of the lead roles in the first Rush Hour film alongside Jackie Chan and Chris Tucker. She played Soo-Yung Han, the 11-year-old daughter of the Chinese consul in Los Angeles. Shortly after the film begins, she's on the way to school — singing along to Mariah Carey's "Fantasy" in the back seat of a car — when she's kidnapped by the Hong Kong crime lord Juntao (Tom Wilkinson), which sets the plot in motion. In classic comedy-caper fashion, the fiesty Soo-Yung turns out to be way more than the kidnappers can handle.
Hsu was about the same age as Soo-Yung when the first Rush Hour came out in 1998. The character returned to the franchise in Rush Hour 3 in 2007, and, although Hsu would have been old enough to play a 21-year-old Soo-Yung, the role was instead recast to feature Chinese actress Zhang Jingchu. This was a bit jarring because, even though Rush Hour and Rush Hour 3 are set just three years apart, Soo-Yung is suddenly 10 years older in the storyline. (But Rush Hour's timeline has never made much sense.)
After that memorable 1998 role, Hsu left the entertainment industry. Here's what she's up to today.
Julia Hsu didn't quite get bitten by the acting bug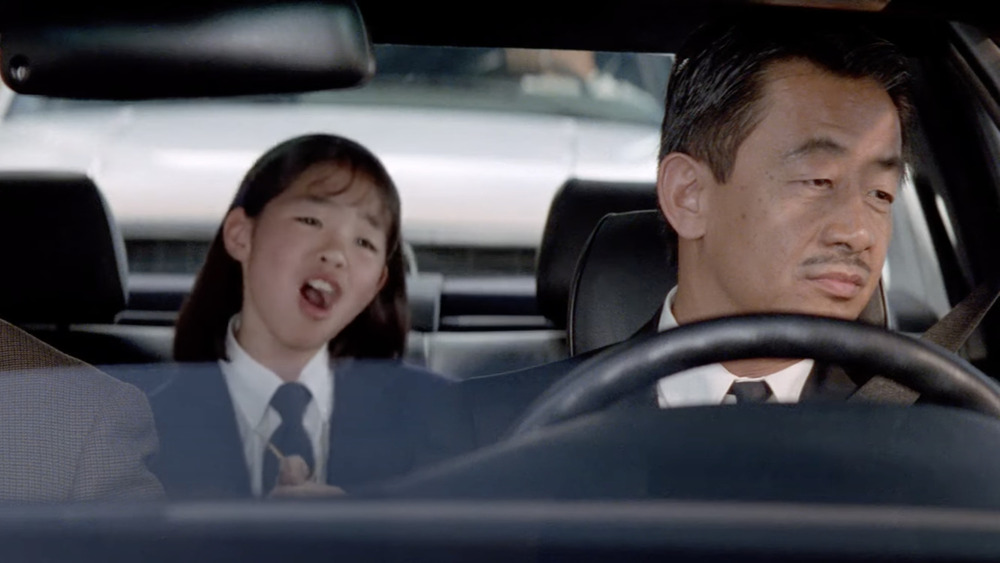 New Line Cinema
Julia Hsu was born and raised in Los Angeles, according to IMDb, where she still lives today. Rush Hour was indeed her film debut, which she made at age 11. Her only other listed film credit is the role of Theresa in the 2001 short film Three Exits, which was written and directed by Selena Chang.
At some point after that, Hsu shifted away from pursuing acting, although she hasn't discussed that decision publicly. She attended the University of Southern California, where she earned an undergraduate degree in business-cinema television, and then earned an MBA from the University of California – Los Angeles. Now, she works as a human resources professional in the tech industry. 
In the years since her Rush Hour days, fans online have confused Hsu for an aspiring rapper and Instagram influencer. But Hsu has clarified that isn't her. She isn't pursuing rapping and has no apparent plans to.