Peter Dinklage Asks Game Of Thrones Fans To Stop Buying Huskies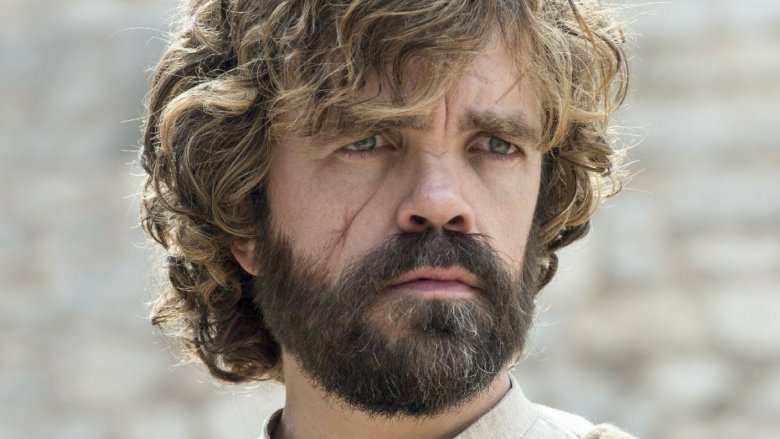 Peter Dinklage wants you to think carefully before you try to adopt your own direwolf. The actor released a statement via PETA asking Game of Thrones fans to stop buying huskies on a whim, asking them to instead consider the amount of care and work that goes into a pet before looking for adoption options.
Dinklage wrote that there is an increasing trend of Game of Thrones fans heading to pet stores and breeders to buy husky puppies. However, after realizing how much work they are to care for, some are surrendering their dogs to shelters, leading to an influx of homeless pups. This trend has been shown by two breed-specific rescue groups in Northern California who have seen their numbers double in recent years, as well as similar statistics reported in the United Kingdom. 
"Please, to all of Game of Thrones' many wonderful fans, we understand that due to the direwolves' huge popularity, many folks are going out and buying huskies," Dinklage said. "Not only does this hurt all the deserving homeless dogs waiting for a chance at a good home in shelters, but shelters are also reporting that many of these huskies are being abandoned— as often happens when dogs are bought on impulse, without understanding their needs. Please, please, if you're going to bring a dog into your family, make sure that you're prepared for such a tremendous responsibility and remember to always, ALWAYS, adopt from a shelter."
PETA says that Game of Thrones isn't the first TV show or movie to cause an increased demand for a particular dog breed, with 101 Dalmatians, Beverly Hills Chihuahua, Legally Blonde, and Men in Black all increasing sales for the dogs they featured. However, those dogs were also frequently surrendered to shelters, joining the 6 million dogs and cats who end up in a shelter each year. Half of those pets wind up being euthanized because the shelter can't find a home for them– hence Dinklage's warning to adopt, don't shop.
Dinklage isn't the first celeb to speak out against animal cruelty. His Game of Thrones co-star Lena Headey has also worked with PETA in the past, as has the likes of Andy Serkis, Bryan Fuller, and Gillian Anderson. William Shatner also recently came out to condemn the Star Trek cruise line for featuring swim with dolphins experiences, which are often very harmful to the animals.