What Q From Impractical Jokers Was Doing Before The Show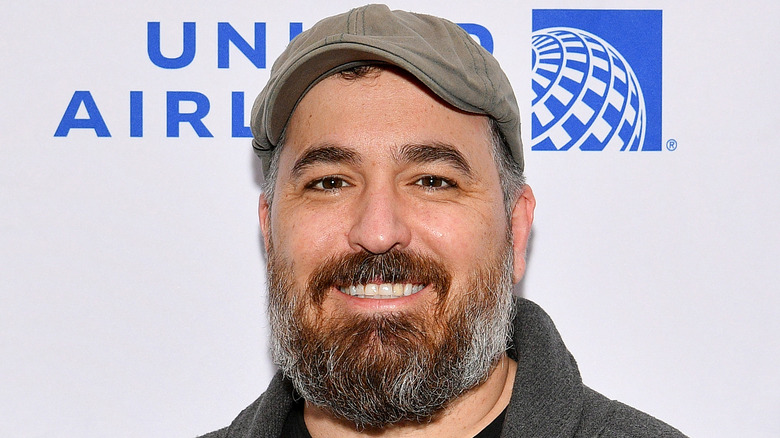 Dia Dipasupil/Getty Images
Brian Quinn, also known as Q from "Impractical Jokers," was not a full-time comedian before he began the show with his friends. He was also not an original member of the comedy group The Tenderloins, which later became known as "Impractical Jokers." Now, Q has become synonymous with the "Impractical Jokers" name, and throughout the show, he has experienced some pretty intense challenges and punishments.
Things have changed a lot for the comedy star since 2011. Since his time on the show, he has done some impressive things, like reviving The Rubsam & Horrmann Brewing Company in Staten Island, donating a $50,000 check to the Stephen Siller Tunnel to Towers Foundation, and being a big advocate for mental health. Interestingly enough, Q did not have arachnophobia, but after a brush with tarantulas in a "punishment gone wrong," he now lives with that fear. So, what did Q do before he began "Impractical Jokers"?
What exactly had Q been up to?
Q joined The Tenderloins after the original fourth member of the comedy troupe parted ways in 2006. He has known Sal Vulcano, Joe Gatto, and James Murray (aka Murr) since high school, and they even pranked each other back then. After high school, Vulcano, Gatto, and Murr created The Tenderloins. Q, as a huge fan of the group, would frequent their shows and when the opportunity arose, he decided to join. When he was younger, he wanted to become a firefighter, and in 2005, that dream became a reality when Q became a full-time firefighter for the New York City Fire Department.
It wasn't until around 2007 that The Tenderloins started putting themselves out there more and started making YouTube videos. Their big break came when they won $100,000 from NBC's "It's Your Show" for a skit called "Time Thugs." Not much is known about what happened between 2007 and the debut of "Impractical Jokers" in 2011, but it is known that Q split time between FDNY and the Jokers up until around 2013 (via The Buffalo News). Q was a firefighter for eight years and still frequently discusses his time there during the show. He has even donated funds to support his brethren. 
As more of a private person, Q does not have much additional information out there about his life before making it big, but we do know that he is proud to have been a NY firefighter and is proud of the "Impractical Jokers."