The Character You Likely Forgot Mark Consuelos Played On AHS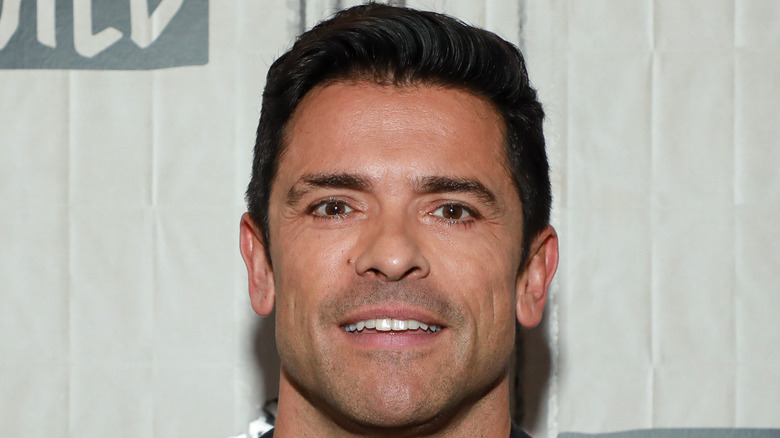 Jason Mendez/Getty Images
Television viewers have loathed Mark Consuelos in recent years due to his portrayal of Hiram Lodge on "Riverdale." Whether he's orchestrating assassination attempts, trafficking drugs or trying to sabotage his daughter's business ventures, Hiram is always up to no good, making life a living hell for the residents of the creepy little town.
Of course, Consuelos is a versatile performer who had a successful career in film and television prior to being cast in The CW's hippest YA drama. Born in 1971, he rose to stardom in 1995 when he was cast as Mateo Santos on the soap opera "All My Children." After conquering the world of daytime television, the actor lent his talents to a variety of notable projects including "Friends," "Third Watch," "The Great Raid," "My Super Ex-Girlfriend" and "Ugly Betty" (per Biography).
That being said, "American Horror Story: Asylum" fans probably remember Consuelos' brief tenure on the second season of FX's hit horror anthology. However, his appearances were so brief that it's possible the show's base has forgotten all about the actor and his controversial character. 
Mark Consuelos played a twisted degenerate on American Horror Story: Asylum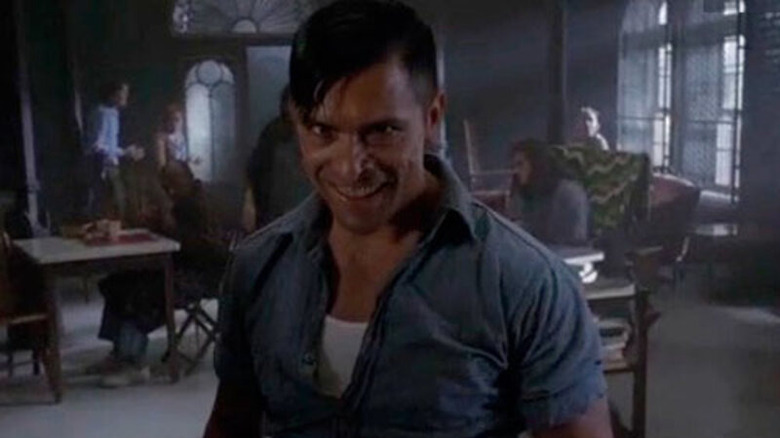 FX
Mark Consuelos played a character named Spivey for four episodes during his stint on "American Horror Story: Asylum" (per IMDb). The inmate's first appearance saw him get into an altercation with Kit (Evan Peters), immediately solidifying him as a questionable individual. His troublemaking exploits didn't stop there either, as he turned out to be a degenerate who spied on the titular asylum's nuns.
Of course, Spivey's nefarious tendencies ultimately led to his downfall. After catching the inmate being a pest, Dr. Arden (James Cromwell) decided to turn the degenerate into one of his many grotesque creatures. While Spivey arguably got what he deserved in the end, it was still gruesome fate for the character. Chalk it up as one of the many uncomfortable moments that brought "American Horror Story" fans to tears.
Some actors would wince at the idea of playing a character like Spivey. Consuelos, on the other hand, was excited about playing the demented villain from the get-go. During an interview with Collider, he revealed that he encouraged "American Horror Story" co-creator Ryan Murphy to make the character as twisted as possible. "I literally said, 'Whatever you're about to ask me to do, Ryan, the answer is yes,'" the actor recalled.