G. Callen's Best Moment In NCIS: Los Angeles Season 9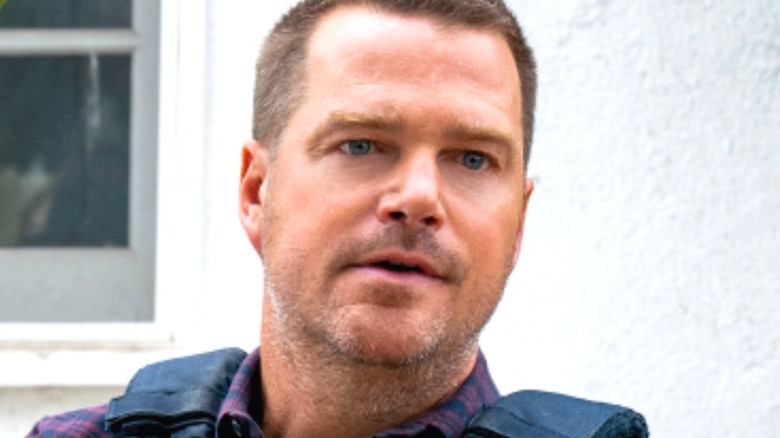 Erik Voake/CBS
Grisha "G" Callen (Chris O'Donnell) has plenty of standout moments throughout "NCIS: Los Angeles." He seemingly knows how to do it all, whether he's with his team or flying solo on a particular assignment. He's prevented murderers from getting away scot-free and carried out special rescue missions. Everyone on the team has their strengths, but they're only able to come together under Callen's supervision and ability to identify key strategic points throughout the show's more than decade run on CBS.
G. Callen had his work cut out for him throughout Season 9 of the procedural. From partnering up with Anna (Bar Paly) to track a counterfeiter family's next scheme to navigating dicey waters of getting his father involved with a hostage negotiation, Callen accomplished quite a bit in just one season. Those kinds of storylines have been enough for entire series, but Callen's an extraordinary individual who always rises above what others expect from him. And that's not even getting into what's arguably Callen's best moment in all of "NCIS: LA" Season 9.
G. Callen leading his team to rescue Hetty was phenomenal
G. Callen's best moment on "NCIS: Los Angeles" Season 9 also happened to be a team effort. More often than not, that's usually the case, as everyone brings something to the table. But in Season 9, Episode 14, "Goodbye, Vietnam," Callen and his crew meet up with some other operatives in Vietnam when they learn their old associate Hetty (Linda Hunt) has been kidnapped. Audiences have followed Hetty's journey throughout much of Season 9 as she travels to Vietnam, only to find herself at the hands of a captor who wants to sell her off. 
The stakes couldn't be higher, so Callen's team partners with Hetty's old unit to rescue her. What follows is an epic escape plan that sees every member of the team get to do something heroic, and while Callen's a highlight, as usual, Hetty's the one who gets the last laugh. Right before she walks out of captivity, she unleashes a man-eating tiger on her captor in a delicious reversal of fortune.
But in this episode, G. Callen proves he's not just a one-man show. He truly shines when he's part of a team working together toward a common goal.