The Curse Of Oak Island Episode You Likely Forgot Starred William Shatner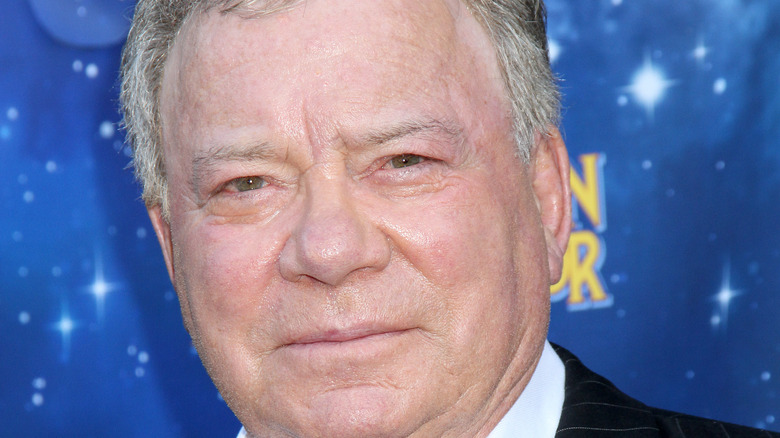 CarlaVanWagoner/Shutterstock
Since "The Curse of Oak Island" premiered in 2014, viewers have tuned in weekly to find out what treasures or new leads the team has found. The search for the 224-year-old treasure hasn't been easy for Rick and Marty Lagina, Dan and Dave Blankenship, and Craig Tester, but now that they're also working with fellow treasure hunter and Oak Island landowner Tom Nolan, their hopes are higher than ever.
While it may surprise some people to know that William Shatner appeared in an episode of "The Curse of Oak Island," for many fans that follow his projects, it makes complete sense. Since 2019 Shatner has hosted his own show on the History Channel, called "The UnXplained." The show explores mysteries of the world, such as supposedly haunted places, rituals and prophecies, and even the supposed Oak Island curse. Shatner's show has the same producers as "The Curse of Oak Island," so agreeing to a crossover episode with the show was probably in the works all along.
William Shatner is fascinated by the possibilities of Oak Island
William Shatner appears in Season 7, Episode 3 of "The Curse of Oak Island: Drilling Down," which is basically where the cast go to discuss their next strategies, and they refer to it as the War Room. In an interview with TV Insider about his visit to the War Room, Shatner pinpointed exactly what makes the show so popular with viewers, saying "the real interest in the show is not the treasure but the findings, the journey and the people that come seeking the fortune."
The episode Shatner appeared in was a week before "The UnXplained" premiered its own episode about Oak Island, so it's very apparent that Shatner did his homework before appearing on the show. He grills them about a supposed Knights Templar cross that was found on Smith's Cove Beach, and when it could've come over from France. He also asks them what they think about the theory of Sir Francis Bacon being Shakespeare, and that his papers could be buried somewhere — possibly Oak Island.
Shatner made for a fantastic guest on "The Curse of Oak Island," and his keen observances — as well as coming armed with his own theories and questions — made his presence on the show even more interesting to watch. It would be a pleasure to see him return in the future.