AMC's Mayfair Witches Series Just Cast The Perfect Leading Lady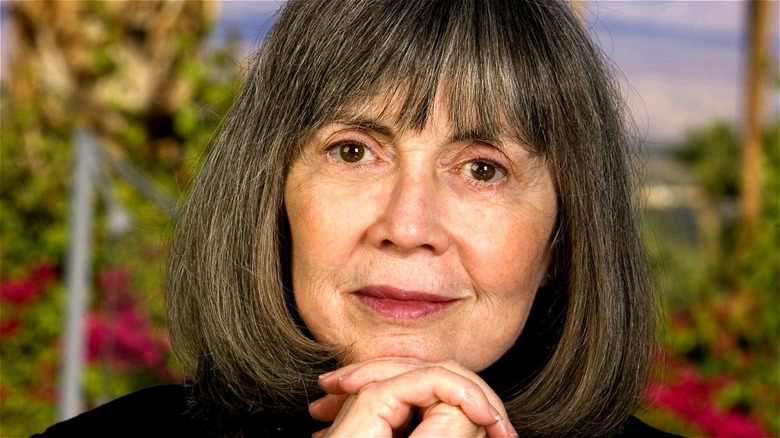 Dan Tuffs/Getty
Back in December, Deadline reported that AMC greenlit an adaptation of Anne Rice's "Lives of the Mayfair Witches" for an eight-episode order. If you're unfamiliar with Anne Rice's sprawling literary canon, "Lives of the Mayfair Witches" follows a neurosurgeon who relies on her intuition named Rowan, who discovers that she's the heiress to a coven of witches. Then, as she's grappling with the discovery of her newfound witchy powers, she also has to contend with the demon Lasher, a malevolent entity that grants the Mayfair witches their powers but also extracts a heinous price. 
If you are a fan of Rice's oeuvre, this announcement was even more great news. Previously, AMC also greenlit a TV series adaptation of Rice's 1976 novel "Interview with the Vampire," which will air in 2022 on both the network as well as the AMC+ streaming app. Both of these projects are the result of a 2020 deal between AMC and Rice for the rights to both the Mayfair Witches series as well as the Vampire Chronicles books. Rice and her son Christopher serves as executive producers on all films and TV projects under the deal, although Anne passed away in December 2021 (via Variety).
Now, "Lives of the Mayfair Witches" just took an important step forward by casting its lead. Here's who will be headlining the series.
Alexandra Daddario will be stepping into the role of Rowan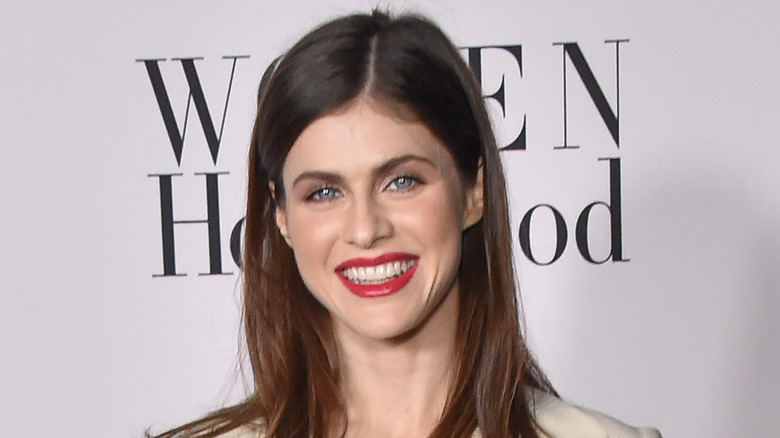 DFree/Shutterstock
As reported by Variety, Alexandra Daddario will be playing Rowan. This is the latest in a string of high-profile television projects on Daddario's resume (via IMDb). Most recently, she starred on "White Lotus" as Rachel, the newlywed content writer on her honeymoon who harbors serious doubts about her new husband Shane (Jake Lacy) when he mistreats the hotel staff.
She's also played Tawny, a supporting character in Season 3 of the Starz anthology series "The Girlfriend Experience;" Jade, the main villain of CBS' "Why Women Kill;" and Lisa Tragnetti, the mistress of detective Martin Hart (Woody Harrelson) in the first season of HBO's "True Detective."
Daddario has starred in several feature films as well, including "San Andreas," "We Have Always Lived in a Castle," "Lost Transmissions," "Can You Keep a Secret?," and "Percy Jackson & the Olympians: The Lightning Thief."
"Lives of the Mayfair Witches" will be one of the first supernatural roles in her career, but given her range of experience, she's a great pick.