AMC's Interview With The Vampire Series Has Found Its Lestat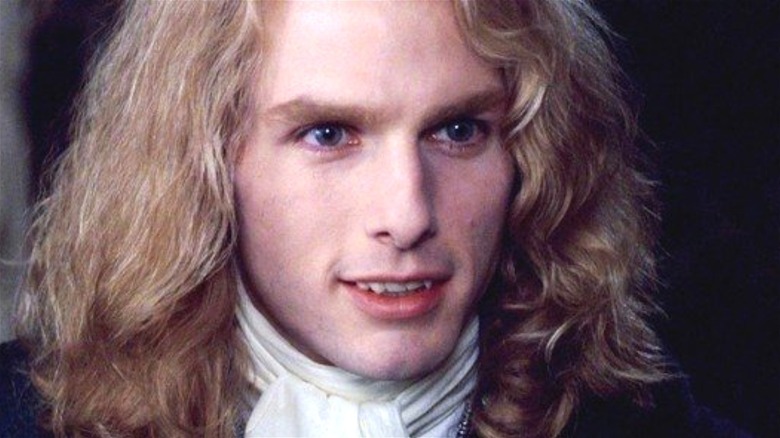 Warner Bros.
Anne Rice's 1976 novel "Interview With the Vampire" is one of the seminal works of vampire literature, serving as a more modern counterpart to older literary classics like Bram Stoker's "Dracula." A list of the 33 of the best vampire books on the Oprah Daily blog, for example, begins with "Interview With the Vampire." A certain contingent of fans of the work (including a man who committed a real-life crime inspired by it) may likewise know "Interview With the Vampire" not as a novel but as a film released in 1994, starring Tom Cruise, Brad Pitt, Kirsten Dunst, and a few other notable Hollywood actors.
This classic vampire tale is set for adaptation yet again, as a TV series on both the AMC network and the AMC+ streaming app, slated for a release sometime in 2022. With its release date neither soon nor set in stone, details about the show are currently scarce. One of the first big names attached to the show was Alan Taylor, a seasoned TV director with episodes of heavy hitters like "The Sopranos," "Game of Thrones," and "Mad Men" to his name.
Now the show has announces another key component: actor Sam Reid, who will portray Lestat de Lioncourt, one of its two central characters.
Sam Reid is the latest actor to portray the notorious vampire Lestat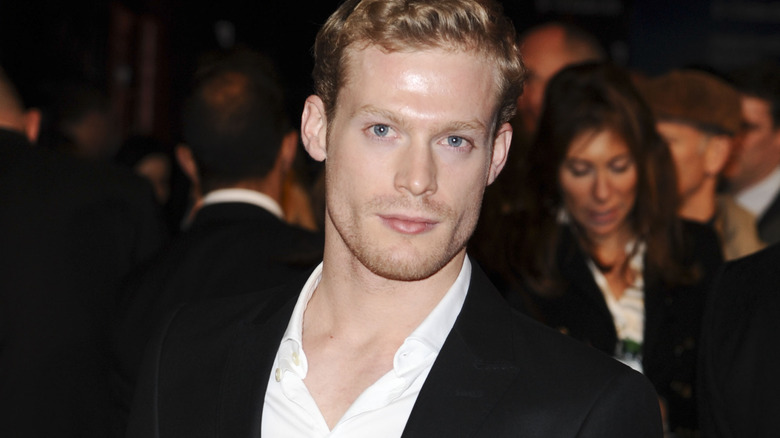 Shutterstock
The narrative of "Interview With the Vampire," as suggested in its title, is largely told through a present-day interview with a vampire named Louis de Pointe du Lac. He recounts how he was first turned into a vampire and then taught how to live like one by the senior Lestat de Lioncourt. In the 1994 film, Louis is portrayed by Brad Pitt and Lestat by Tom Cruise. Stuart Townsend also played Lestat in the 2002 film "Queen of the Damned," itself based on an Anne Rice novel (via IMDb). As detailed in a piece announcing news of his casting by Variety, Sam Reid will become Lestat in the AMC "Interview With the Vampire" TV series.
As Variety also notes, AMC didn't just purchase the rights to "Interview With the Vampire" but every works in Anne Rice's "Vampire Chronicles" series, of which "Interview" is a part. If "Interview With the Vampire" is a hit, then, AMC could very well decide to adapt subsequent books in the series, and thus bring back Reed as Lestat for those adaptations.
Reid's IMDb filmography includes TV series like cop thriller "Prime Suspect 1973," newsroom drama "The Newsreader," as well as films like the WW2 biopic "The Railway Man" and the British period piece "Belle."
More details about "Interview With the Vampire" are likely forthcoming as development on the series continues.