David Tennant Will Appear In Jessica Jones Season 2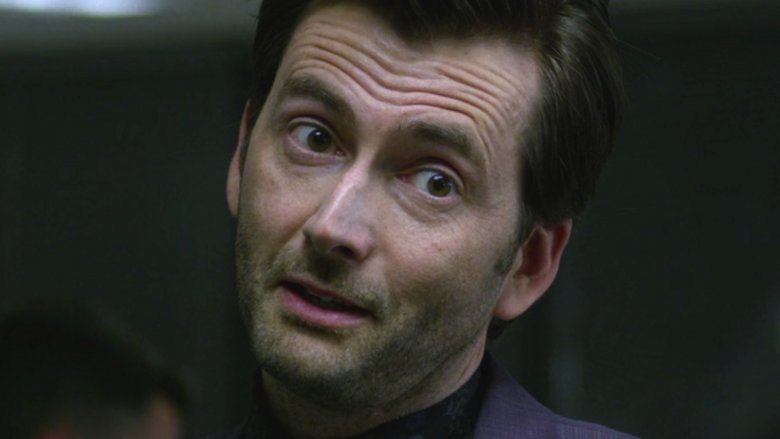 Kilgrave will be back for more in Jessica Jones season two. According to Entertainment Weekly, David Tennant is set to return to the Marvel Netflix series for its upcoming sophomore outing, although it's unclear in what capacity.
Spoiler alert for those who have yet to watch Jessica Jones' stellar first season, but the hero, played to perfection by Krysten Ritter, finally stamped out her nemesis Kilgrave in the season one finale. The mind-controlling Brit wreaked havoc on Jessica's life, though, and it's fair to say that she's still dealing with some PTSD from her time under his thumb. This could manifest in flashbacks or hallucinations featuring the character in the upcoming season.
Of course, this is a comic book show, and it's also possible that Kilgrave could see himself resurrected and facing off against Jessica once again in the upcoming season. Marvel, in typical Marvel fashion, won't say for sure how his character will return, so it will be a while before we know exactly how Kilgrave will come back into the fold.
Jessica Jones' second season also adds in The Twilight Saga: Eclipse star Leah Gibson as a book-smart and street-wise nurse, Arrow's J.R. Ramirez as the new superintendent of Jessica's building, and two-time Academy Award nominee Janet McTeer in an undisclosed role. Mike Colter's Luke Cage, Rachael Taylor's Trish, Carrie-Anne Moss' Jeri Hogarth, Eka Darville's Malcolm, and Wil Traval's Will Simpson are all likely to return for season two, and it's possible that some of the other Defenders could join in as well after the team's creation in the upcoming miniseries.
Jessica Jones season two, which is currently filming, won't hit Netflix until early 2018, so it will be a while before we learn how Kilgrave fits in with Jessica and the rest of the cast. For now, see what the show's first season got wrong about the comics.