The Surprising Stephen King Project Steven Weber Calls His 'Crowning Achievement' - Exclusive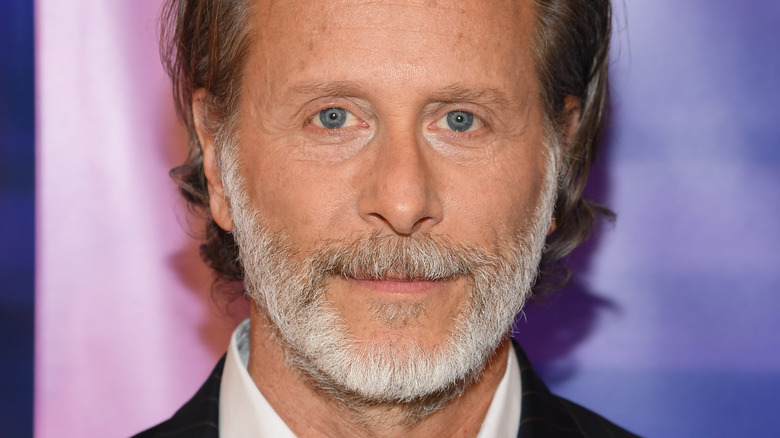 Dimitrios Kambouris/Getty Images
Steven Weber has a long, impressive IMDb page with over 170 credits to his name. Some of those credits include the hit 1990s show "Wings," "NCIS: New Orleans," and his latest, "Chicago Med" — on which he stars as Dr. Dean Archer on NBC Wednesday nights.
If you look closer at Weber's résumé, though, you'll notice a lengthy relationship with Stephen King and his material. In fact, Weber has held several roles in the renowned horror writer's adaptations, the most memorable arguably being Weber's star turn in the divisive 1997 mini-series "The Shining." His other King-related gigs include "Desperation," "Nightmares & Dreamscapes," and "Revelations of Becka Paulson" from the "Outer Limits" revival series.
However, it might be surprising to learn that Weber's favorite collaboration with the iconic author doesn't come in the form of a movie, mini-series, or television show. During an exclusive interview with Looper, the "Chicago Med" star revealed what he thinks is the best work he's ever done with King.
Steven Weber is 'proud' to have recorded the It audio book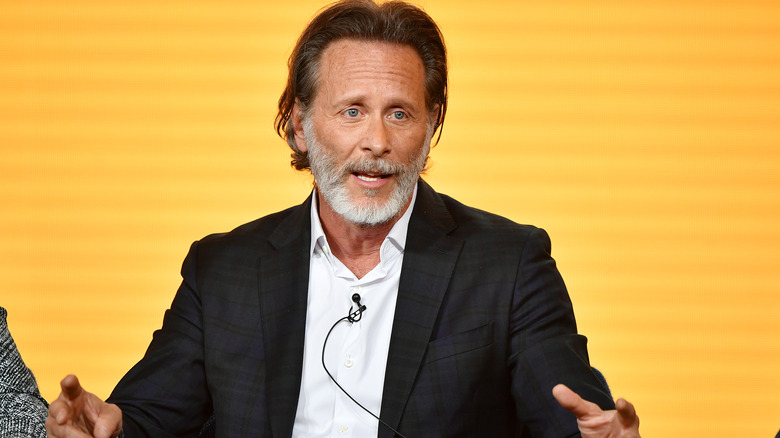 Amy Sussman/Getty Images
Despite having appeared in four Stephen King adaptations, Weber chooses another medium as his most treasured memory of working with the "Shining" author.
"As much as I love doing all the stuff on screen, [recording] the 'It' audio book was really my crowning achievement, in a way," says Weber. "It was so much fun and there was so much imagination involved with everybody ... not just me, but the writer and the director of it, and the engineer. It was a very involving process, one that I'm really proud of, I have to say."
Since narrating "It" in 2016, Weber has also lent his voice to King's 2020 audio book for "If It Bleeds" (In general, the veteran actor has voiced dozens of audio books by various authors).
When asked how it feels to have someone like King tap him over and over again for roles, Weber can't contain his enthusiasm and gratitude. "It's stupendous," he says. "It's so flattering on the one hand, and it's also very moving to me. He's such a fantastic writer, he's so great, and I'm so proud to have been involved with his work."
Weber can currently be seen on Season 7 of "Chicago Med," which airs Wednesdays at 8:00 PM ET on NBC.