Chicago Fire's Daniel Kyri Reveals How His Background Helped Him Bond With His Co-Stars - Exclusive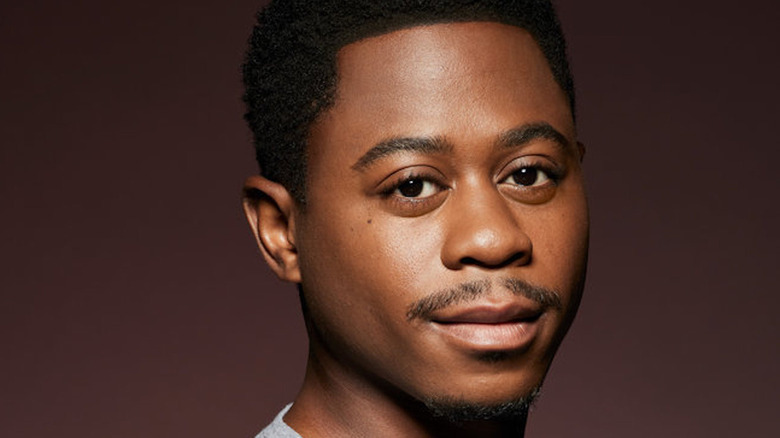 Art Streiber/NBC
When it comes to the hit NBC series "Chicago Fire," the city itself is as much of a character as any of the cast. In fact, Chicago serves as the backdrop for the entire One Chicago franchise, which also includes "Chicago Med" and "Chicago PD." All three shows air on NBC on Wednesday nights.
"Chicago Fire," in particular, uses the Windy City to its advantage, visiting local landmarks and maneuvering through the streets of the metropolis to put out fires and rescue citizens. And because it's filmed in the city, most of the cast — which includes Taylor Kinney, David Eigenberg, and Eamonn Walker — calls Chicago home for at least some portion of the year. One cast member who's originally from the city, though, is Daniel Kyri, who plays firefighter Darren Ritter.
On screen, Kyri is part of a close-knit crew that includes paramedic Violet Mikami (Hanako Greensmith) and firefighter Blake Gallo (Alberto Rosende). The three are often seen side by side, hanging out and cracking jokes in their downtime. It's a close relationship that spills off screen too, where the trio are friends in real life.
Solidifying that friendship was helped, in part, by Kyri's personal background, which he chatted about during an exclusive interview with Looper.
Daniel Kyri takes his co-stars on his 'My Chicago' tour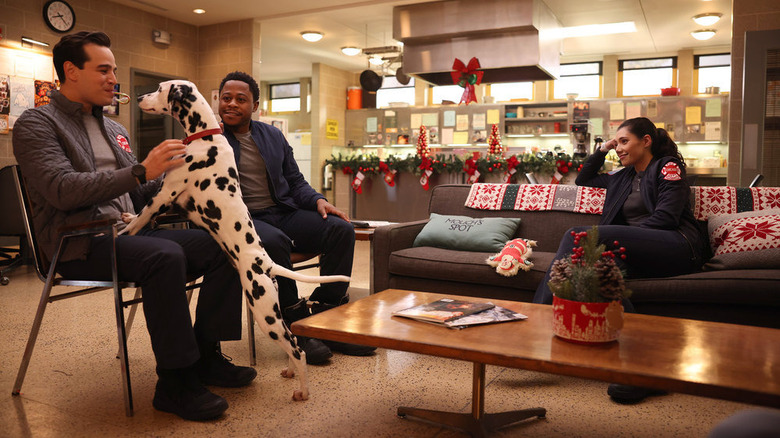 Adrian S. Burrows Sr./NBC
According to Kyri, he, Greensmith, and Rosende spend a lot of time together off set, saying he's "grateful" that they get along "really well." Part of that bonding comes from his connection to Chicago, as he has been able to show them a good time around town.
"Coming into the show, from day one, I've always felt really welcomed by everybody, and I know that they have as well, but the difference is, even as part of the younger cast on the show, I have a lot of established roots in the community, in Chicago, being from here that they didn't," says Kyri. "They would come to me and be like, 'We don't want to just work, we want to experience the city.' So, part of our connection has been me showing them what I call My Chicago, which is a blend of some of the touristy stuff, like an architecture tour or something like that. I also take them to one of my favorite spots, The Hideout, for a poetry slam night or a comedy show. Or I might take them to see some live music or whatever. We've really bonded through me being able to show them my version of Chicago, the Chicago that I know and love."
Those around-town experiences have only strengthened their bond, both onscreen and off. "My relationship with them is really great, and it's growing," says Kyri. "We are at the point where we're legit homies. It's not just the work connection, we've gone on a couple trips together and done stuff like that. It's a lot smoother [than the dynamic shown on 'Chicago Fire']. I have a lot less eye-roll moments in our real relationship [Laughs]."
Season 10 of "Chicago Fire" airs Wednesdays at 9:00 p.m. ET on NBC.