J.K. Simmons Finally Breaks His Silence About Batgirl And The DC Multiverse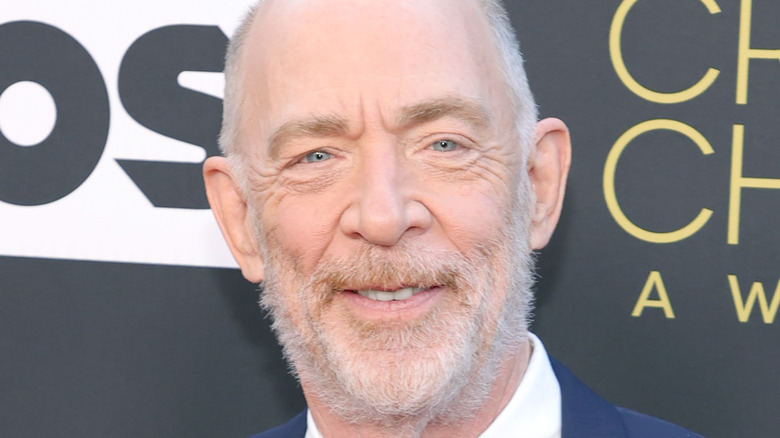 Amy Sussman/Getty Images
J.K. Simmons continues his work in the various superhero multiverses when he reprises his role as Gotham City police commissioner Jim Gordon in the upcoming HBO Max film "Batgirl." Simmons plays the role in both the theatrical release of 2017's "Justice League" and Zack Snyder's 2021 re-imagining of his original project, but in this movie, he will live in a Gotham with a different Batman entirely. Michael Keaton is expected to play Bruce Wayne / Batman in "Batgirl," returning to a role that he first took on all the way back in the 1989 film "Batman" (via The Hollywood Reporter). Keaton and Affleck, who plays the Caped Crusader in "Justice League," were expected to appear together in a "The Flash" solo movie alongside Ezra Miller to finish off Affleck's run as Batman and re-introduce Keaton, but Variety recently reported that the movie has been pushed back to June 2023. As a result, Keaton's Batman will now return first in "Batgirl," pending any more Warner Bros. multiverse schedule shifting.
Of course, Simmons is no stranger to superhero comic multiverses — he portrays newspaper editor J. Jonah Jameson across Sam Raimi's "Spider-Man" trilogy and reprises the role in the more recent Marvel Cinematic Universe movies with Tom Holland. Given that "Batgirl" is Barbara Gordon, Jim Gordon's daughter, fans of Simmons as Gordon can expect to see the character in a more central role this time around.
J.K. Simmons says he's not sure he understands the multiverse
Simmons recently told Discussing Film that while he's not completely sure he understands how any cinematic multiverse works, he can promise fans will see more of his character than previously appeared in 2017's "Justice League" or Zack Snyder's re-working of the film. The actor said the "Batgirl" film will showcase "a completely different" side of the character, considering Jim and Barbara Gordon's father-daughter relationship.
Simmons noted that in "Justice League," all audiences ever saw of his character "was just Commissioner Gordon being business-like and needing Batman's help. In this film, I think I'm allowed to say since it does center on Batgirl, we see much more of Commissioner Gordon at home," he told Discussing Film.
Simmons also praised "Batgirl" directing duo Adil El Arbi and Bilall Fallah for their energy and passion for the project. Before recently, the filmmakers had most notably made 2020's "Bad Boys for Life" with Will Smith and Martin Lawrence, but the new year has paved major opportunities for the pair — they're also directing and executive producing the Disney+ series "Ms. Marvel" for Marvel Studios (via The Hollywood Reporter). Simmons compared his "Batgirl" co-directors' enthusiasm for making movies to a pair of energetic Weimaraner dogs.
"The energy and the passion that they bring for making movies was a really fun energy to be around," Simmons said.