Fans Of The Adam Project Just Got Exciting News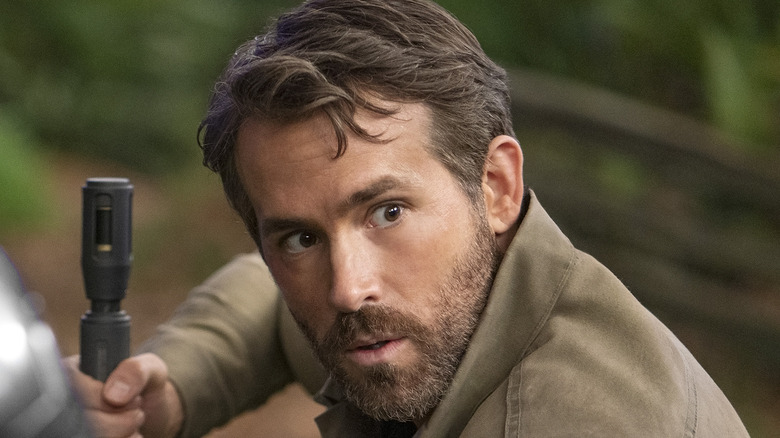 Netflix
Last week, Ryan Reynolds' Amblin-esque sci-fi adventure "The Adam Project" debuted on Netflix, marking his third creative effort with the streaming service after "Underground 6" and "Red Notice." Earning an audience rating on Rotten Tomatoes of 79%, it's safe to say that even with its middling reception from critics, viewers lapped up this family adventure that saw Reynolds' time-traveling hero get in touch with his younger self.
Directed by Shawn Levy (who will be reuniting with Reynolds for "Deadpool 3"), the film also boasted the talents of Zoe Saldana, Mark Ruffalo, and Jennifer Garner. It marked a seminal reunion for the latter pair — these two "13 Going on 30" stars, reuniting on screen for the first time in 18 years. And "The Adam Project," even besides boasting that particularly beautiful dose of nostalgia, also contains impressive special effects, the welcoming debut of Walker Scobell as Ryan's younger on-screen self, and enough surprises that, really, it's no wonder that it has landed a prime spot on Netflix's all-time streaming records.
The Adam Project is the third biggest Netflix debut ever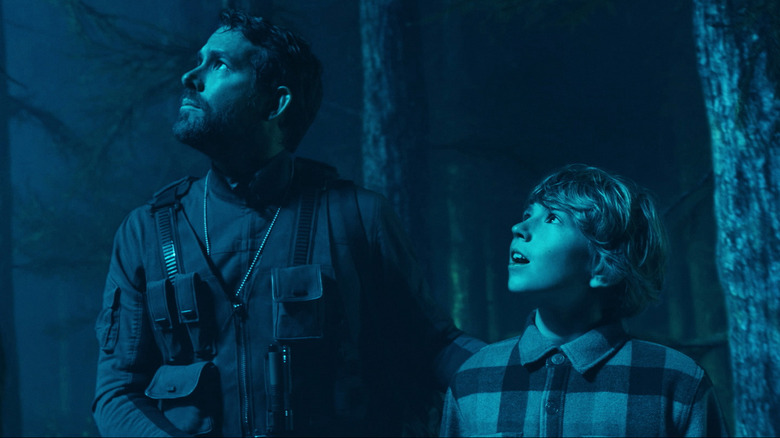 Netflix
According to The Hollywood Reporter, the all-new sci hit a major milestone following its release after pulling in an impressive 92.4 million hours streamed over the March 11 to 13 weekend. That puts it behind world-ending dramedy, "Don't Look Up," which pulled in 111 million hours, and the aforementioned Reynolds effort with Dwayne Johnson and Gal Gadot, "Red Notice," which drew in 149 million hours. This makes it Netflix's third-biggest opener to date.
It's an impressive achievement from Levy and Reynolds, who have kept their chemistry going since their big screen videogame bonanza "Free Guy." Given this considerable success, it wouldn't be a surprise that after Reynolds does come out of his brief break from acting this year, another project fronted by that iconic "tudum" sound could be in the cards again — one that could see both he and Levy's name stamped on the front of it, setting up another sure-fire success.