The Chicago Med Season 4 Scene That Went Too Far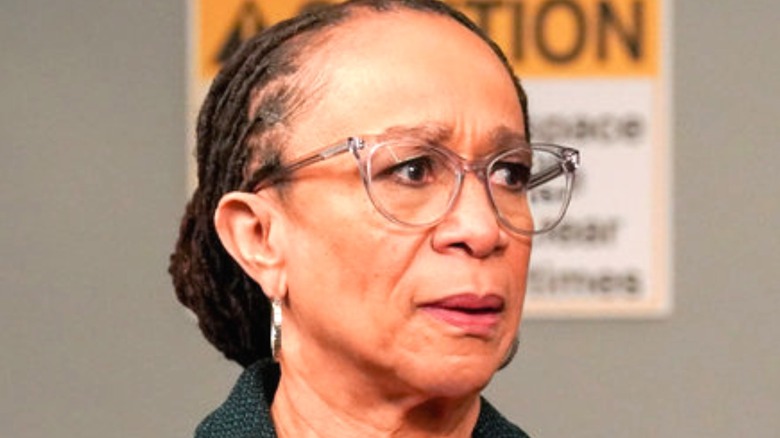 Elizabeth Sisson/NBC
In its ongoing quest to attain a larger combined cast than the population of the city it's inspired by, the "One Chicago" franchise has spent the last decade as a series of interlocking shows with characters that can and do pop up in any given "Chicago" show whenever the plot calls for it — or when the casts of "Chicago Fire," Chicago P.D.," and "Chicago Med" combine into a mighty Chicago first responder force that's strong enough to vanquish the latest of the franchise's city-wide threats. 
The connected nature of the "One Chicago" shows gives the franchise a unique sense of a vibrant city that's truly alive and full of people who go about their business outside the confines of any individual show. On the flip side of the coin, it means there's a whole lot of plot to juggle between the shows, which in turn means that on occasion, some scenes just don't quite fit the puzzle for whatever reason. For instance, here's one "Chicago Med" Season 4 scene that went too far. 
Even Chicago Med can have too much relationship drama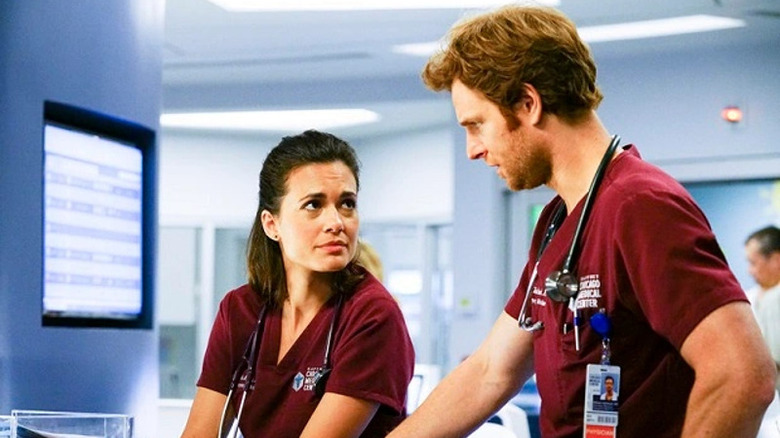 NBC
According to IMDb, the least popular episode of "Chicago Med" Season 4 is episode 4, "Backed Against the Wall." It has a solid, yet comparatively meager IMDb rating of 7.4, which is noticeably lower than the vast majority of the rest of the season's episodes, which hover on both sides of the "four-star rating" of 8.0. However, since most negative IMDb reviews of this episode seem to take umbrage with wider thematic elements instead of a particular scene, the search of the season's most aggravating scene comes from the next worst rated episode, "Ghosts in the Attic." 
Various relationship dramas have given "Chicago Med" viewers plenty of juicy plotlines to mull over, as fan-favorite couples like "Manstead" (Nick Gehlfuss' Will Halstead and Torrey DeVitto's Natalie Manning) have had their ups and downs over time. However, "Ghosts in the Attic" seems to prove that you can have too much of a good thing. The episode divides its attention between no less than three couples — Manstead, Ethan Choi (Brian Tee) and April Sexton (Yaya DaCosta), and Connor Rhodes (Colin Donner) and Ava Bekker (Norma Kuhling). What's more, all three pairs go through some pretty hefty relationship drama.  
IMDb viewer reviews of the episode reveal that some fans find the barrage of bickering pretty unsavory as a whole. However, it looks like Manstead's fight over Will's gun ownership takes the cake — in no small part because he and Natalie had just settled the same issue on perfectly happy terms in the previous episode. "This on-again off-again between Halstead and Manning is ridiculous," one unhappy viewer wrote. "If they actually had a conversation, they could see it's never going to work out. How are they supposed to work together now?"