Movies That Horrifyingly Killed People In Real Life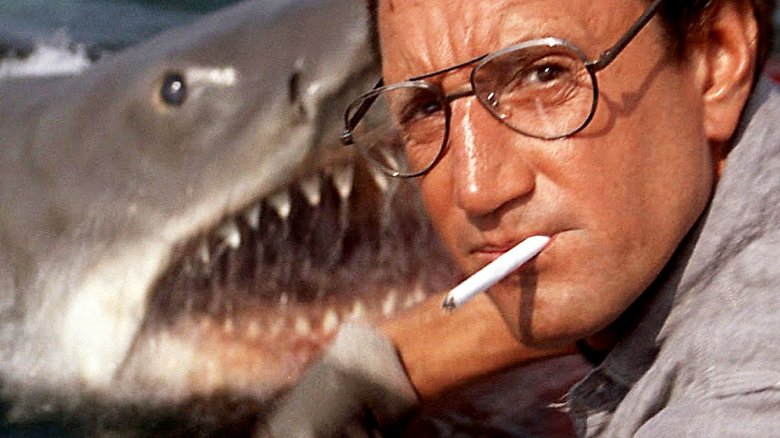 We may receive a commission on purchases made from links.
"That movie scared me to death!" How many times have you said this after exiting a theater? For a film fan — especially one who appreciates a healthy dose of pulse-pounding horror and/or good old-fashioned big-screen excitement — those words can be one of the highest compliments you can pay a movie, even if we never mean them literally at all. But the next time you say it, keep this in mind: you're lucky to be leaving the theater at all, because for some people, the final credits truly are final. It doesn't happen often, but it's true — sometimes, buying that ticket, stopping by the concession stand, and sitting down for a couple hours of seemingly innocent entertainment turns out to be some of the last things people ever do. With that scary fact in mind, here's a look at some movies that literally killed viewers in real life.  
Death by over-excitement - Avatar (2009)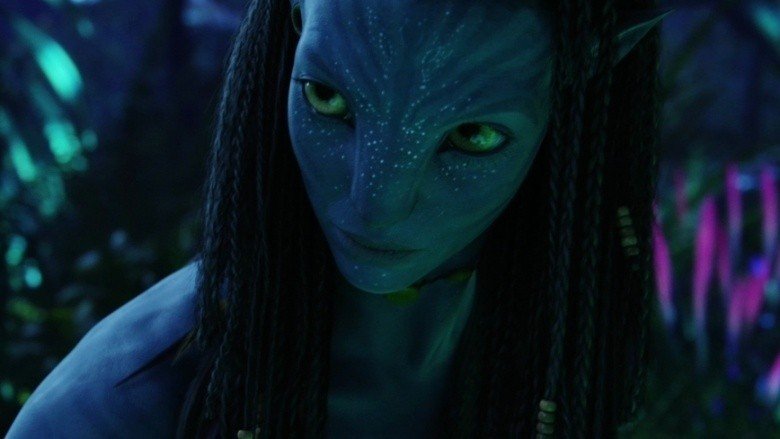 James Cameron's 3D CGI epic Avatar marked a groundbreaking achievement in visual effects, but they unfortunately proved to be a little too stimulating for one poor soul in Taiwan. An unidentified 42-year-old man felt ill and left a showing of Avatar; by the time he reached the emergency room, he was unconscious from a severe stroke, and 11 days later he died. The man had a history of high blood pressure, and doctors blamed his death on "over-excitement from watching the movie." We're honestly not sure whether that counts as a positive or negative review.
Collapsed from shock - Aliens (1986)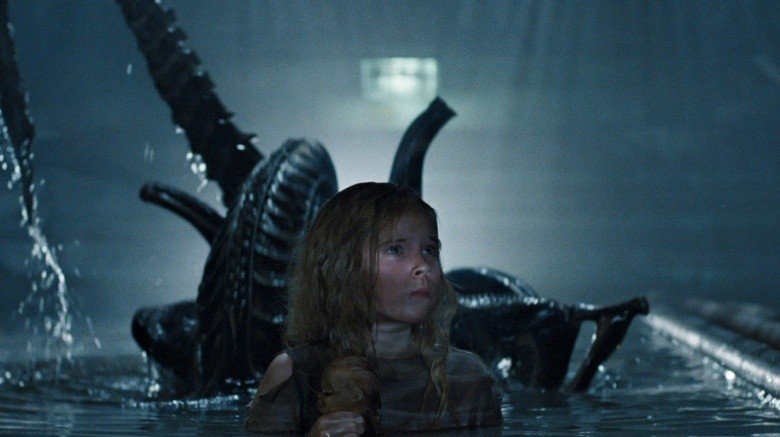 Aliens isn't even the scariest entry in the franchise, but it was the straw that broke the camel's back for a student in India. After staying up all night to watch a horror movie marathon that also included Blood, Ghost, and Atmakatha, M. Prabhakar excused himself to use the restroom. He emerged screaming and collapsed from shock, dying shortly after.
According to the Times of India, Prabhakar's collapse wasn't initially noticed by his fellow filmgoers, and by the time they tried resuscitating him, the movie marathon was over and it was too late to save him. He was pronounced dead on arrival at a local hospital.
Dead on arrival - The Conjuring 2 (2016)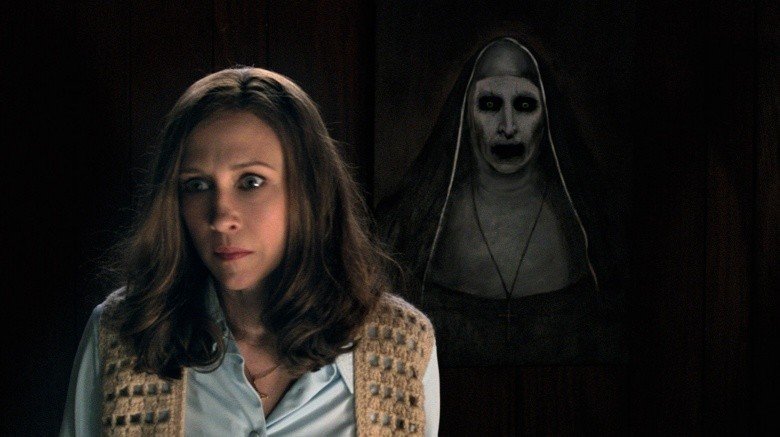 The Conjuring franchise gains an extra queasy dollop of scariness thanks to the fact that it's based on the allegedly real-life exploits of actual people, which has helped the two movies (and counting) in the series scare up positive reviews and impressive box-office receipts. But 2016's The Conjuring 2 may have been a little too scary for one filmgoer in India. According to a June 17, 2016 report published by the Times of India, an unidentified attendee at a screening in Tiruvannamalai, Tamil Nadu passed away during the movie's final act—and the story only gets weirder from there.
The afflicted viewer, described as a 65-year-old male, reportedly complained of chest pains during the film and was taken to the hospital, where doctors pronounced him dead on arrival. His body was then remanded to another hospital for further examination, but it never arrived—as the Times put it, the driver "disappeared with the deceased's body," prompting an investigation to determine the whereabouts (and the identity) of the dead man. Perhaps we'll hear more about the story in a Conjuring sequel a decade or two from now.
Found unresponsive - The Twilight Saga: Eclipse (2010)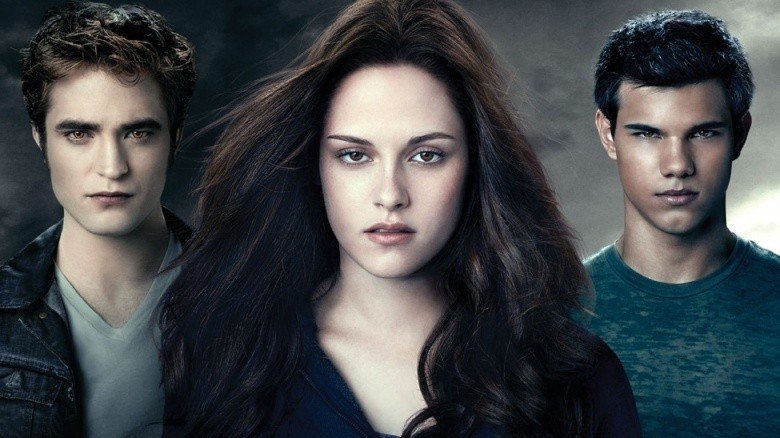 Sure, lots of people say they would rather die than watch Twilight. But how many people have actually done it? One that we know of, and it's really a sad story. 23-year-old Damian Anthony Smythe sneaked into a screening of The Twilight Saga: Eclipse in Wellington, New Zealand during the summer of 2010, and was found unresponsive when the lights came up—with an empty one-liter bottle of whiskey on the floor next to him.
The coroner's findings were pretty much what you'd expect, given the details: Smythe's death was attributed to acute alcohol toxicity, and described in the report as "a sad, tragic loss of the life of a person so young." Smythe's father acknowledged his son's drinking problem, telling reporters he'd tried convincing him to enter rehab, to no avail.
Two incidents - The Passion of the Christ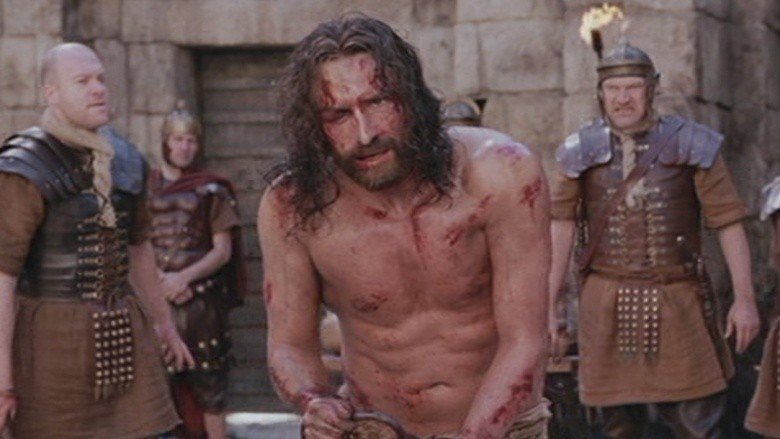 Mel Gibson's biblical epic was criticized by some viewers for excess gore and violence in depicting the death and resurrection of Jesus. Those critics may have had a point, given that two people are known to have died during screenings of the film.
The first incident occurred in Feb. 2004 during a screening in Wichita, Kansas, where 56-year-old Peggy Scott suffered a fatal heart attack during the movie's crucifixion scene—understatedly described by a spokesperson for a local TV station as "the highest emotional part of the movie." A nurse who happened to be in the theater tried reviving Scott, but her efforts were unsuccessful, and Scott was pronounced dead after being taken to a nearby hospital.
One month later, the same fate was suffered by Jose Geraldo Soares, a 43-year-old Brazilian pastor who'd rented out a theater to watch the movie with his congregation. During the film, Soares' wife noticed he'd lost consciousness; as was the case with Peggy Scott's death, a medical professional happened to be in the theater, but they were unable to save Soares. Although some were quick to blame the film's violence for Soares' passing, a family friend disputed those allegations, retorting, "He was calmly watching the movie next to his wife."
Heart attack - Jaws (1975)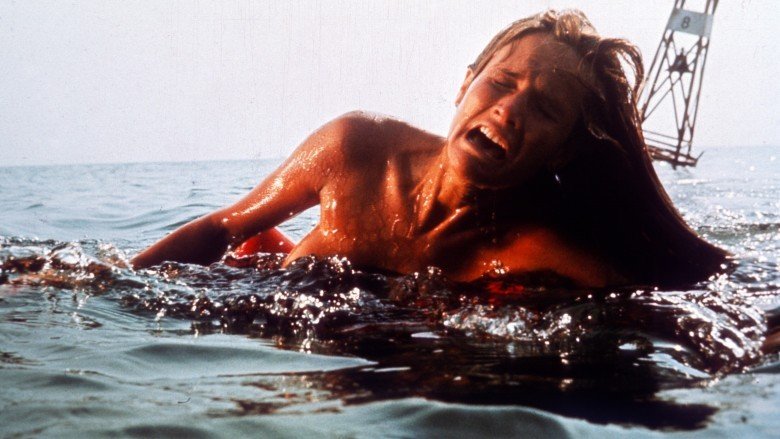 Steven Spielberg pioneered the summer blockbuster in 1975 with his thriller-horror flick Jaws, starring Roy Schneider, Richard Dreyfuss, Robert Shaw, and a great white shark named Bruce. Until Spielberg's friend George Lucas released his space opera Star Wars in 1977, Jaws held the title of being the highest-grossing film of all time, earning over $470 million worldwide on an estimated $7 million production budget. All it took was a heart-pounding soundtrack, some blood, and a set of massive jaws to scare viewers out of the water for years to come—those who were lucky enough to make it out of the theater, that is.
On September 9, 1975, a few months after Jaws arrived in theaters, 45-year old Elmer C. Sommerfield attended a screening at Ford City Cinema in Chicago, IL, with his wife Marilyn. Forty-five minutes into the film, Sommerfield collapsed of a heart attack. Sommerfield's wife alerted the theater manager, Vince Tripodi, of the situation and he called for an ambulance. In the meantime, two doctors in the audience administered CPR for ten minutes until paramedics could arrive. Unfortunately, it wasn't enough—Sommerfield died on the way to the hospital, and Tripodi told The Chicago Tribune that he had never seen something like that happen during his 27 years working in movie theaters.
Died laughing - A Fish Called Wanda (1988)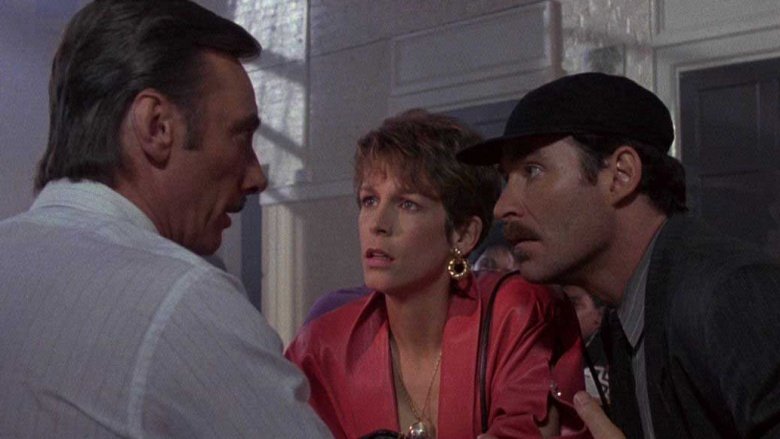 Next time someone tries to convince you to watch the classic comedy A Fish Called Wanda because you'll just die laughing, make sure they aren't actually trying to murder you. A Danish scientist really did die laughing while watching the movie in 1989, suffering a fatal heart attack brought on by laughing too hard at the scene where Kevin Kline shoves French fries up Michael Palin's nose. Funny, yes. Worth dying for? That's up for debate.
Heart attack - Raju Gari Gadi (2015)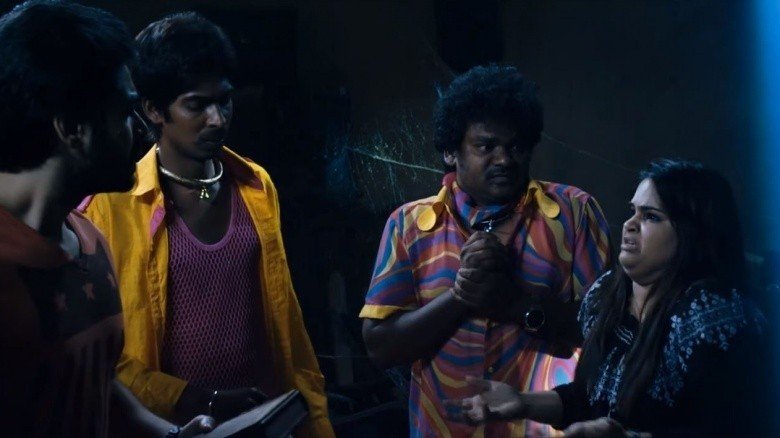 Life imitated art a little bit too realistically during a screening of the Indian horror comedy Raju Gari Gadi, which tells the story of seven reality TV show contestants trying to survive a night in a haunted house. The viewing experience turned out to be too much for one 55-year-old man, who had a heart attack and died during a screening in Hyderabad. The patron, identified as "Amaranatham of Attapur," reportedly headed for the exits twice during the film, only to turn around each time. When theater workers started clearing out the room after the lights went up, they discovered Amaranatham dead in his seat.
It all makes for a rather tragic testimony to the spine-tingling power of the film, but as it turns out, there's a little more to the story: after investigators contacted Amaranatham's family to inform them of his death, they discovered he had a history of heart problems. In other words, as long as your own ticker's in good working condition, don't worry about scheduling your own viewing of Raju Gari Gadi.
Ruptured artery - The Creeping Unknown (1955)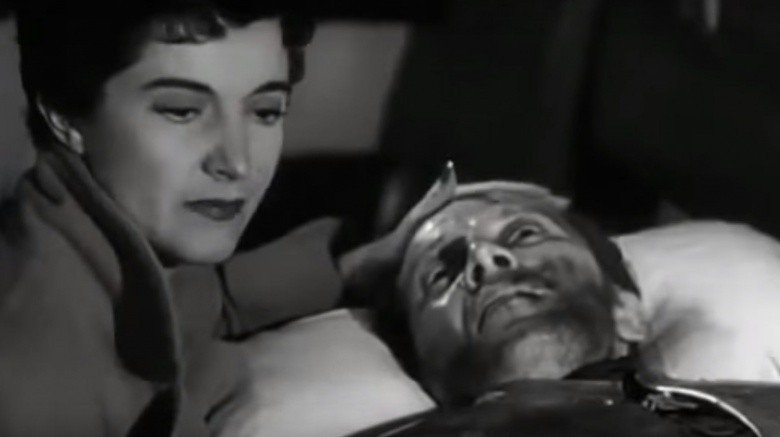 One of the earliest—and arguably one of the most tragic—instances of a filmgoer passing away during a movie occurred during a showing of the British import The Quatermass Xperiment, which told the story of an astronaut who returns to Earth infected with an alien parasite that threatens to destroy all life on the planet. Released in America in 1956 under the title The Creeping Unknown, the film entered the annals of horror history in November of that year when, according to a story reported in Variety and related in the 1997 book The Hammer Story: The Authorised History of Hammer Films, a nine-year-old boy suffered a ruptured artery and died during a screening in Illinois.
Miscarriage - Freaks (1932)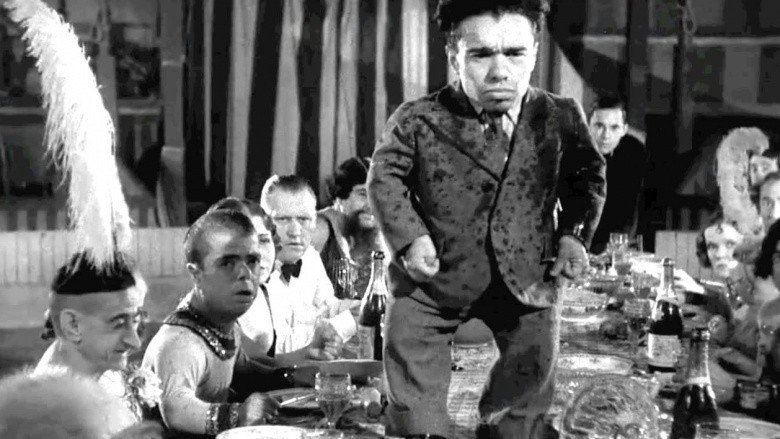 Director Tod Browning's 1932 drama Freaks is widely regarded as a classic today, but it faced more than a little blowback during its initial release. Browning, who'd spent time in the circus as a youth, hired actual sideshow performers to bring life to the story of a circus midget (Harry Earles) whose wealth inspires a beautiful trapeze artist (Olga Baclanova) to marry him in the hopes of murdering him and inheriting his money.
Freaks' story was controversial enough for its day, but some accused the movie of exploiting its stars, while others were simply offended, and the studio—who'd hired Browning after his massive success directing Dracula—was left with a release that ended up being pulled from theaters even after a series of edits intended to pacify the public.
According to Don Sumner's book Horror Movie Freak, the trouble with Freaks actually started even before the film arrived in theaters. One woman who attended a test screening allegedly threatened to sue the studio for causing her to suffer a miscarriage. An apocryphal story? Perhaps—but one that demonstrates how the line between cinema and reality has been blurred from the beginning.
Some movies have struck in silence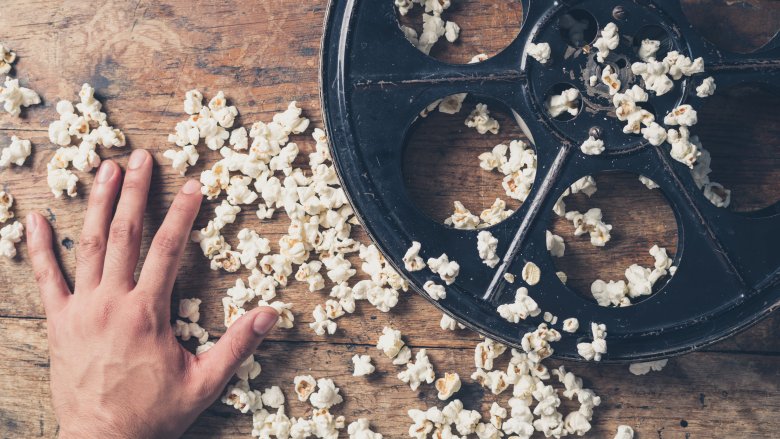 Shutterstock
It's not always apparent which film was flickering away when a viewer met their maker. Or at least the authorities declined to say in the two instances we're highlighting here as a sort of honorable mention.
In 2009, Houston police reported that Damian Scott tragically died while watching DVDs in his garage. The 26-year-old landscaper and father of four was known to regularly watch movies in his car, though this time he did it in the garage with the door closed. This also led to his entire family getting carbon monoxide poisoning, which thankfully, did not result in any other deaths.
In 2012, 66-year-old theater patron George DeGrazio was found dead in a locked family restroom at a Cinemark theater in Fort Collins, CO. According to KMGH-TV, DeGrazio had been reported missing five days prior, and police had even searched for him in the area surrounding the theater, having discovered his car in the parking lot. DeGrazio's death was determined to have been caused by a heart attack, but his son, Dylan, still had questions.
"If I had the police department saying somebody disappeared in this area and we're trying to locate him, I would be searching every nook and cranny of my establishment," Dylan said, wondering how it was possible for Cinemark employees to overlook the fact that his father's body had been left to decompose for days. In a statement reported by KCBY, Cinemark said it had "placed five employees on administrative leave and was evaluating ... opening and closing procedures to ensure a similar incident doesn't happen again."