Are Harry And Beaux From Too Hot To Handle Still Together?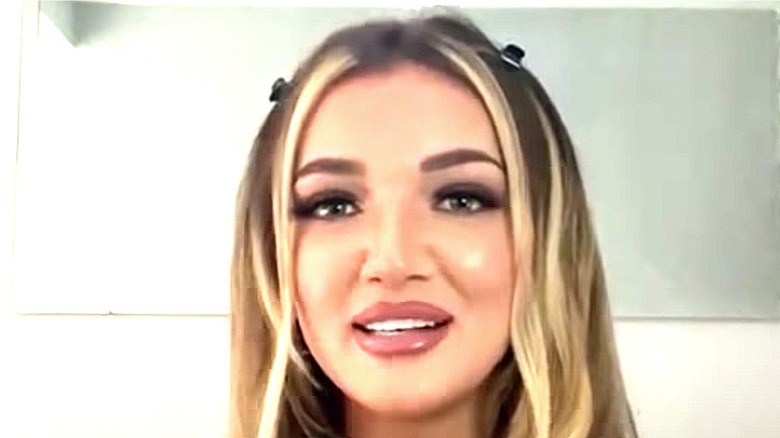 Netflix/YouTube
Season 3 of "Too Hot to Handle" introduces a new group of randy, sexy singles who arrive on an island believing they are going to score, only to learn they're part of a dating social experiment. Chosen because of their inability to commit, the men and women discover they'll have to abstain from all sexual activity in favor of forging emotional connections instead.
Season 3 ups the prize money from $100,000 to $200,000, giving the contestants the chance to pocket a sizable chunk of change if they can abide by the rules. For every stolen kiss or caress, the prize money is reduced. Certain players find keeping their hands to themselves so difficult that, at one point, everyone is poised to go home empty-handed. However, one couple, by far the series' most repeat offenders, pass a test that rejuvenates the prize fund, leaving $90,000 up for grabs.
Beaux Raymond and Harry Johnson, who become boyfriend and girlfriend on the show, are the first couple to be co-nominated for the prize money. In the end, their fellow contestants reward the duo for keeping their hormones in check. Beaux and Harry leave paradise with high hopes for their relationship. So is "Too Hot to Handle" twosome still together?
Beaux and Harry revealed they are no longer together during the Too Hot to Handle reunion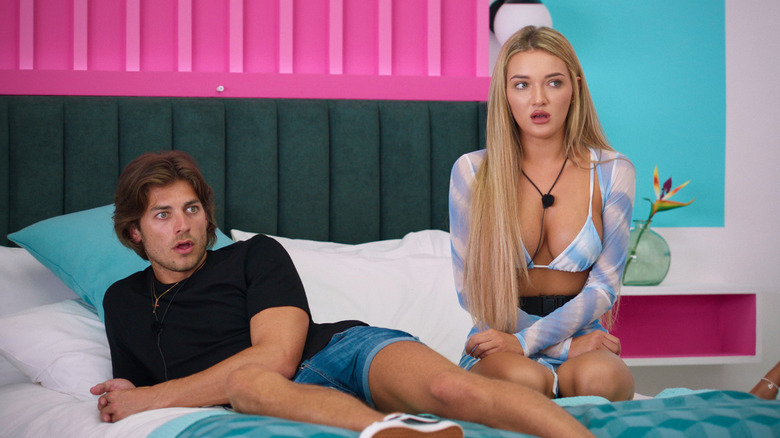 Netflix
Harry and Beaux confirmed they were no longer together during the official "Too Hot to Handle" Season 3 reunion. What exactly caused their breakup? According to Beaux, "When we got home, it was going from being with each other every single day, and then nothing at all was just really hard." Apparently, absence doesn't always make the heart grow fonder for the "Too Hot to Handle" star. Despite their breakup, the twosome revealed they still communicated often, and when asked about a possible reconciliation, both agreed never to say never.
The reunion took place in January, and it looks as if Harry and Beaux are, at the very least, keeping it casual. On Valentine's Day, Beaux posted two pictures of herself and Harry on Instagram. The blonde bombshell is clad in red lingerie with a shirtless Harry standing behind her. The caption reads, "Roses are red, violets are blue. I'm Valentines ready with @bouxavenue," with Beaux giving a shout-out to the company responsible for her sultry look. A week later, Harry posted several pictures on Instagram of himself and Beaux out on the town, with Harry helping Beaux, who wore a skin-tight white mini dress, get out of a car. "Who said chivalry was dead?" he wrote. However, more recent posts show Harry and Beaux each flying solo. These two keep us guessing as to whether they're friends or friends with benefits.