New Photos From It Give A Good Look At Pennywise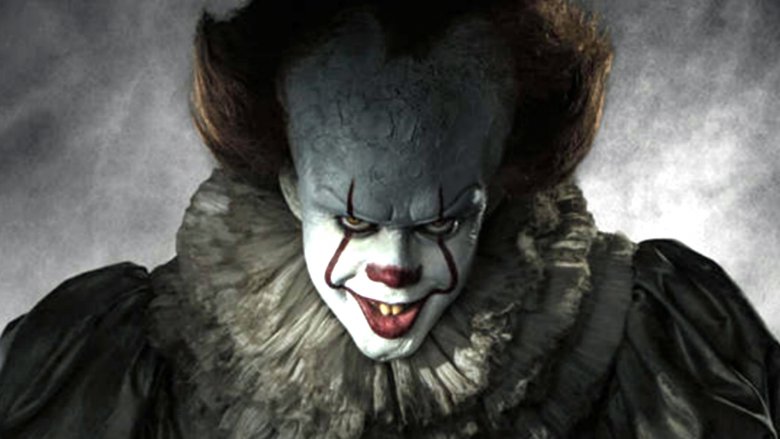 Warner Bros.
Pennywise is horrifying in just about any light, but he's especially creepy in daylight.
Entertainment Weekly has two new photos (below) from the upcoming adaptation of Stephen King's It, and they provide a clear view of Bill Skarsgard (Hemlock Grove) as the villainous, supernatural clown Pennywise.
Skarsgard is taking over for Tim Curry, who played the part in the 1990 miniseries, and director Andy Muschietti (Mama) said we'll see a lot of him. "[Pennywise] is present. It's not like one of those movies where you can hide the monster," Muschietti said. "He's front and center, he does his show, and he has an act. He is a clown."
While Pennywise can take the shape of whatever terrifies his victims, the clown form is his default, and that's particularly unsettling. "Keep it weird," Muschietti said. "It's weird all the time. Pennywise does things that make absolutely no sense, but they're very disturbing because of the weirdness."
There's also a new photo of the Losers' Club, a group of local misfits who are in search of their missing friend. Jaeden Lieberher (The Book of Henry), Finn Wolfhard (Stranger Things), and Sophia Lillis (The Garden) are among the cast members. Take a look at the crew below.
It arrives in theaters Sept. 8. Until then, find out why Bill Skarsgard looks so familiar.