The Characters Everyone Forgets Tom Cruise And Gwyneth Paltrow Played In Austin Powers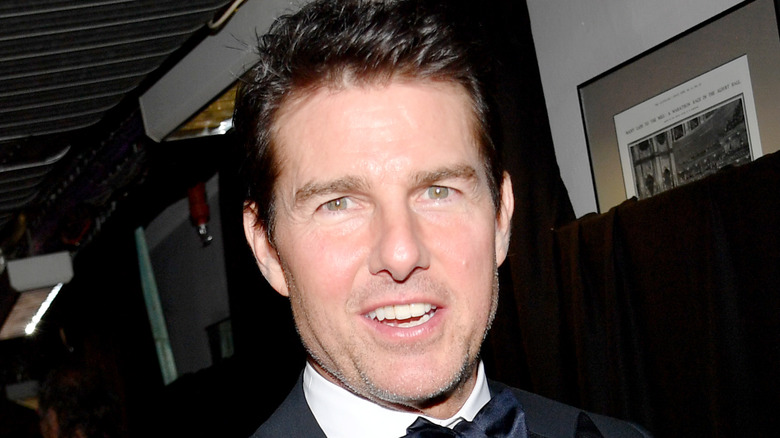 Gareth Cattermole/bfc/Getty Images
The "Austin Powers" trilogy was released after comedian Mike Myers' time as a cast member on Saturday Night Live, and the success of the films helped define a new era in his career. All told, the franchise grossed $676 million at the worldwide box office (per The Numbers). The "Austin Powers" movies focused on the eponymous character played by Myers, a spy from the 1960s who is cryogenically frozen and wakes up in the 1990s to thwart the plans of Dr. Evil, who is also played by Myers.
While the first movie was a hit on its own, the franchise only seemed to grow as it went on. Each movie in the trilogy saw cameos by A-list actors and celebrities, including Danny DeVito, John Travolta, and even Steven Spielberg. In fact, some fans may not remember, but Tom Cruise and Gwyneth Paltrow made their own cameos in the third film, "Austin Powers in Goldmember." Who they played may surprise some viewers.
Tom Cruise and Gwyneth Paltrow played fictional versions of themselves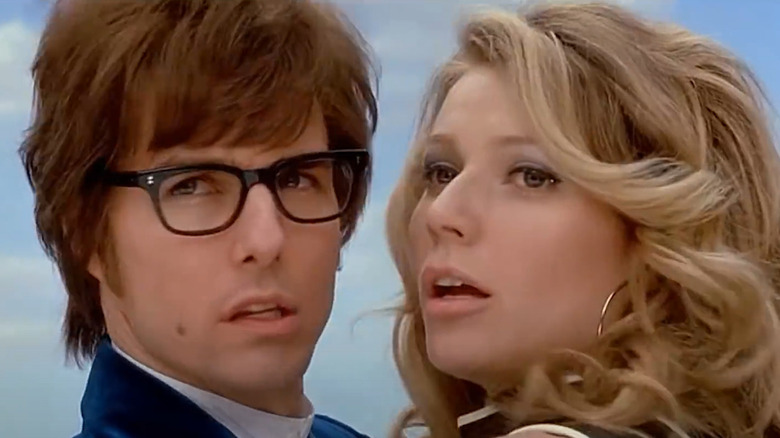 New Line Cinema
In "Austin Powers in Goldmember," the exploits of Powers have grown so legendary that Hollywood has decided to make a movie about him (directed by Steven Spielberg, no less). While this movie-within-a-movie theme was hardly a new invention at the time, a clever move that the film pulled was who they "cast" in this fictional production. Action star and A-list actor Tom Cruise stepped in as an in-universe version of himself playing the Hollywood adaptation of Austin Powers. Oscar-winner Gwyneth Paltrow, on the other hand, played Dixie Normous, a fully original character for this fake movie.
Adding to the list of well-known actors for the Spielberg-directed "Austin Powers" movie, Danny DeVito portrayed Mini-Me, and Kevin Spacey played Dr. Evil. These weren't exactly huge roles within the film, but they were further proof that the "Austin Powers" movies had become big within the world of Hollywood. So big, in fact, that fans have long wondered when a fourth film would be made. Both Myers and director Jay Roach have continuously floated the idea for years, and the latter once again indicated that he would be interested in making another film back in 2020 (per Deadline).