The Parks & Recreation Star Who Almost Played Derek Shepherd On Grey's Anatomy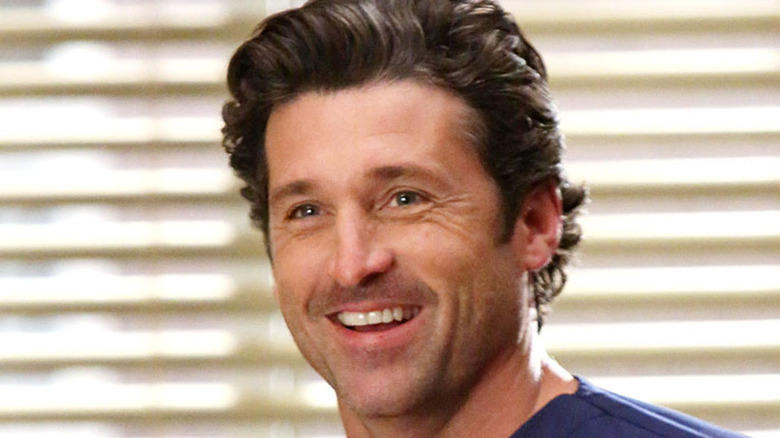 ABC
For over 10 years, actor Patrick Dempsey charmed fans of "Grey's Anatomy" through his portrayal of Dr. Derek Shepherd. Lovingly called "McDreamy" by others, Derek lived up to his namesake by serving as the main love interest of series namesake Meredith Grey (Ellen Pompeo). The two would go on to marry and start a family while working together at Seattle Grace Hospital. That is, until Derek tragically bit the dust after suffering a major head wound in a car accident. Since then, McDreamy has only made rare appearances in dream sequences and flashbacks.
During those 10 years, however, Patrick Dempsey earned a great deal of praise for portraying McDreamy. The role earned him two Golden Globe nominations, and he — along with the rest of the show's cast — won a Screen Actor's Guild Award for Best Ensemble Performance (via IMDb). Needless to say, Dempsey's portrayal of Derek Shepherd became something of a fan favorite, which is why it's odd to think that somebody else could have ever played the character. On the contrary, one future "Parks & Recreation" star came extremely close to playing Derek Shepherd in Dempsey's stead.
Rob Lowe was almost the real McDreamy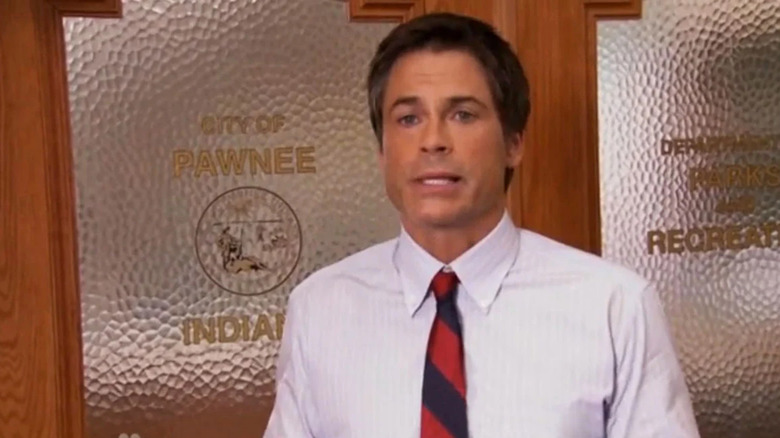 NBC
While there's no shortage of actors handsome enough to play a character named McDreamy, there's certainly more to casting than looks. Obviously, it also requires acting talent, and in that regard the network behind "Grey's Anatomy," ABC, could have done a lot worse than Rob Lowe. Today Lowe is likely most famous for playing another ridiculously handsome man, Chris Traeger, in the NBC comedy "Parks & Recreation," however he earned a great deal of his fame in the 1980s in teen movies like "St. Elmo's Fire." Even then, Lowe's good looks worked towards his advantage, and they certainly would have helped in the event he did play McDreamy. However, according to an interview he did on the "WTF With Marc Macon" podcast, Lowe turned the role down.
"That probably cost me $70 million," Lowe said. "Eh, it's just money ... At the end of the day it was like, I watched it when it came out. And when they started calling the handsome doctor 'McDreamy,' I was like, 'Yeah, that's not for me."
Thankfully, it doesn't seem to be a role that Lowe regrets turning down, at least when it comes to things other than the money. And, as the cherry on top, both Dempsey and Lowe ended up in better places because of it. Had Lowe gotten onto "Grey's Anatomy," there's a chance he never would have become Chris Traeger, something which "Parks & Rec" fans probably couldn't imagine being any other way.