The Only Actors Still Alive From The Cast Of M*A*S*H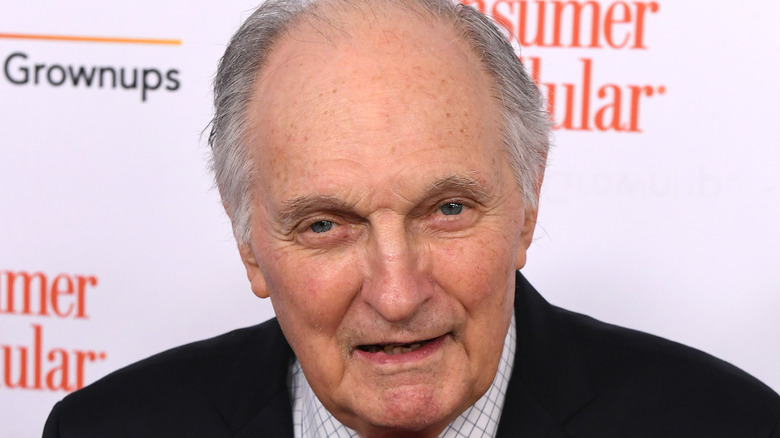 Kevin Winter/Getty Images
You'd be hard-pressed to find a more culturally impactful piece of 1970s media than the TV series "M*A*S*H." Almost 40 years since it went off the air, it remains one of the highest-rated, most-awarded American shows ever produced, with eleven acclaimed seasons airing on CBS from 1972 to 1983 and over 100 Emmy nominations. "M*A*S*H" is a series that defined an era of television, balancing smart comedy with heavy, sometimes politicized storylines. In its depiction of the Korean War, "M*A*S*H" spoke out subversively against America's military presence in Vietnam, and while some of the show's content feels a bit dated by modern standards, it broke progressive ground in its day by pushing the boundaries of what comedies — and TV shows at large — were capable of.
For all of its smart writing and direction, however, "M*A*S*H" may have flown under the radar if it weren't for the show's stellar ensemble cast. The series saw a lot of changeover in its eleven years, with popular characters frequently leaving and being replaced by new faces. And yet, while the tone of the show oscillated in its balance of drama and comedy, each season and era of "M*A*S*H" delivered its own great character pairings, pushing the established stars to new places and keeping the whole series feeling fresh.
Many of the great talents who starred in "M*A*S*H" have passed away in the years since it ended, but a number of them are still with us, many remaining active in the entertainment industry. Here are what these "M*A*S*H" icons are doing nowadays.
Alan Alda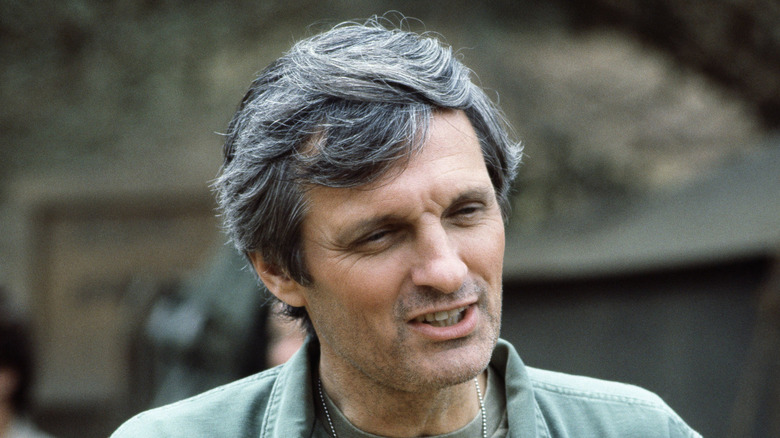 CBS
The star of the show, both as Captain Hawkeye Pierce and later one of its chief creative forces, Alan Alda is still a big name in Hollywood at age 87. Hawkeye is one of only four core characters to appear in every season of "M*A*S*H," making Alda one of the show's few true constants. He also actually served in the military during the Korean War. As the 4077th's most irreverent surgeon, he blended great comedic timing with moments of intense emotional acting — a microcosm of the balance that made the show so great. By the time the series went off the air, he'd accrued a staggering 25 Emmy Award nominations and 12 Golden Globe nods for his work. Afterwards, Alda became one of the most prolific actors in Hollywood, appearing in major films like "Crimes and Misdemeanors" and "Bridge of Spies" and TV series like "ER," "The West Wing," and "30 Rock."
Over the past few years, Alda has been vocal about his struggles living with Parkinson's Disease and has been a major spokesperson raising awareness for the condition. That didn't stop him, however, from delivering a great performance in the 2019 Oscar-nominated Scarlett Johansson/Adam Driver film "Marriage Story." That same year, Alda was awarded the Screen Actors Guild Life Achievement Award for his long career as an actor, writer, director, and producer.
Loretta Swit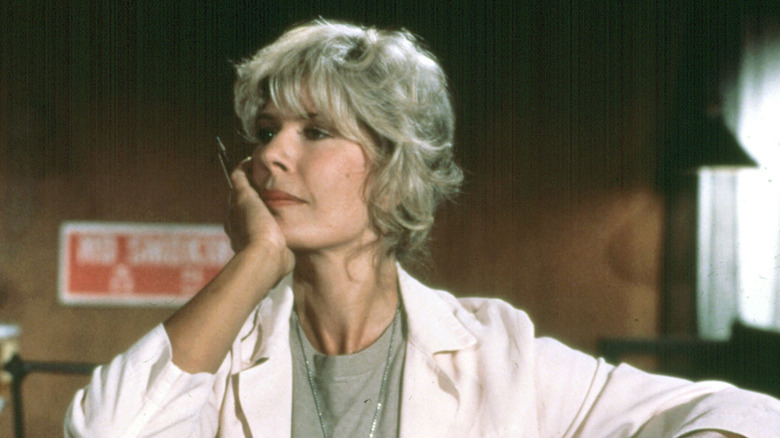 CBS
Another of the four stars to make it through all eleven seasons of "M*A*S*H," Loretta Swit played head nurse Margaret "Hot Lips" Houlihan on the show. She won two Emmy Awards for her performance and appeared in nearly every episode, placing second only to Alda in total credits. Although Houlihan's history as a self-proclaimed "army brat" made her more of an antagonist in the show's early seasons, Swit carried through a wide range of compelling emotional arcs by the time "M*A*S*H" concluded.
After the series ended, Swit continued to work in television, including some voiceover work in shows like "Batman: The Animated Series" and "Cow and Chicken." Now 84 years old, Swit isn't terribly active in the entertainment industry, but she still has an impressive collection of roles to her name. She's remained close with many of her former "M*A*S*H" co-stars over the years, especially Alda and the late, great Harry Morgan, who played Colonel Sherman T. Potter in the show's final seasons. In addition to her acting work, Swit has published books on needlepoint and watercolor painting, and she's a seasoned activist in the animal rights field. In 1989, Swit received a well-deserved star on the Hollywood Walk of Fame.
The first "Hot Lips," Sally Kellerman (who originated the role in the classic 1970 Robert Altman film the series would be based on), died in 2022. 
Jamie Farr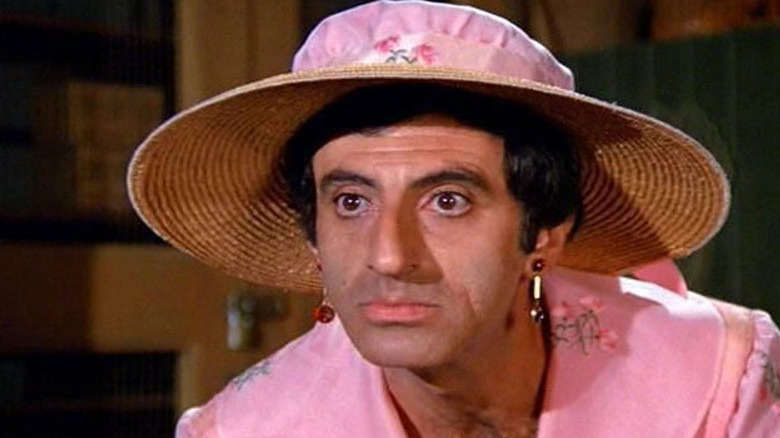 CBS
One of the most distinct, memorable performances on "M*A*S*H" is that of Jamie Farr, who played the crossdressing Lebanese American corporal Maxwell Q. Klinger. Today, Klinger is arguably one of the most interesting and complicated parts of the show, and much has been written on how the character should be read. Is his writing progressive? Is it homophobic? What's clear is that Klinger is someone who loves to wear traditionally feminine clothes — not just because he wants to be discharged and sent home, but because they bring him comfort and joy in a place filled with tragedy and death.
Like Swit, Farr has his own star on the Hollywood Walk of Fame and appeared in every season of "M*A*S*H." He even starred in the short-lived sequel series "AfterMASH," which followed Klinger, Harry Morgan's Sherman T. Potter character, and the late William Christopher's Father Mulcahy (the fourth and final character to feature in all eleven seasons) after they returned home from the war. The 88-year-old has also appeared on shows like "The Love Boat," "That '70s Show," and "Family Guy," and in films like the "Cannonball Run" series. Today, Farr is less active in the entertainment industry, but he's been immortalized by his stellar work as Klinger on "M*A*S*H."
Mike Farrell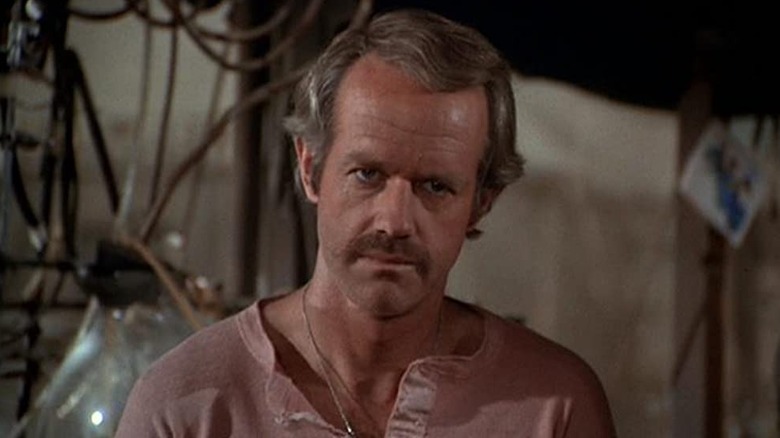 CBS
When Wayne Rogers left "M*A*S*H" between its third and fourth seasons and took his "Trapper" John McIntyre character with him, it would have been fair for fans to have some trepidation about his replacement. McLean Stevenson's Henry Blake character, the original commanding officer of the 4077th, was also written out of the show at the end of Season 3, leaving multiple sets of big shoes to fill. Fortunately, they were filled expertly by Harry Morgan as the new commanding officer and Mike Farrell as Hawkeye's new counterpart, Captain B. J. Hunnicutt.
Farrell is as big a name behind the scenes in Hollywood as he is on the screen, having worked as a writer, director, producer, and as vice president of the Screen Actors Guild for several years in the early 2000s. His most notable efforts, however, may be in the field of activism, where Farrell has long been an advocate for various causes including global human rights, animal rights, and the abolition of the death penalty. The 84-year-old has appeared on screen as recently as 2019, when he played a judge on "NCIS," and he's appeared in other recent shows like "Supernatural" and "American Crime Story." His performance as B. J. was nominated for an Emmy Award in 1980, but he lost to his own co-star, Harry Morgan.
G. W. Bailey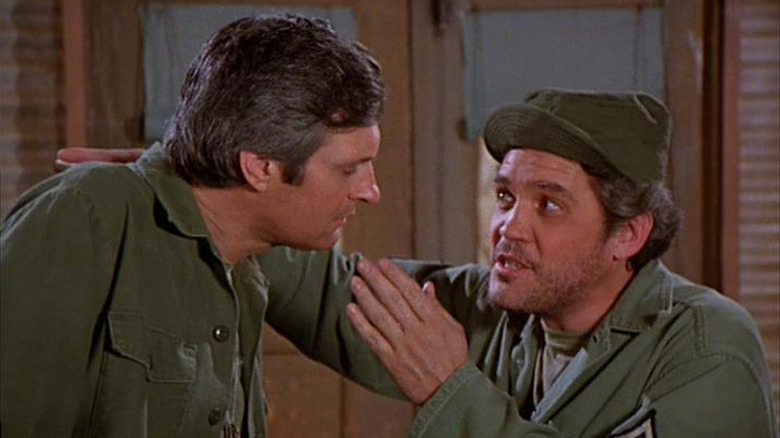 CBS
While it wasn't a starring role, G. W. Bailey's performance as Sergeant Rizzo was always great to see on "M*A*S*H." The operator of the motor pool, Rizzo is often used as a gatekeeper in various plotlines throughout the show when other characters want to use a jeep or borrow money. He's a cigar-chomping, gruff-talking character who was never elevated to the status of a series regular, but he remained a stalwart member of the 4077th until the series finale.
Fans of the "Police Academy" films will recognize Bailey as Lieutenant (and later in the franchise, Captain) Thaddeus Harris. His most recent starring role was as Detective Louie Provenza in TNT's "The Closer" and "Major Crimes." At age 78, he's still pretty active in Hollywood, and he arguably has had the biggest TV presence of any "M*A*S*H" alum over the past decade. Hopefully, viewers will be able to continue enjoying Bailey's unique breed of character acting for more years to come.
Jeff Maxwell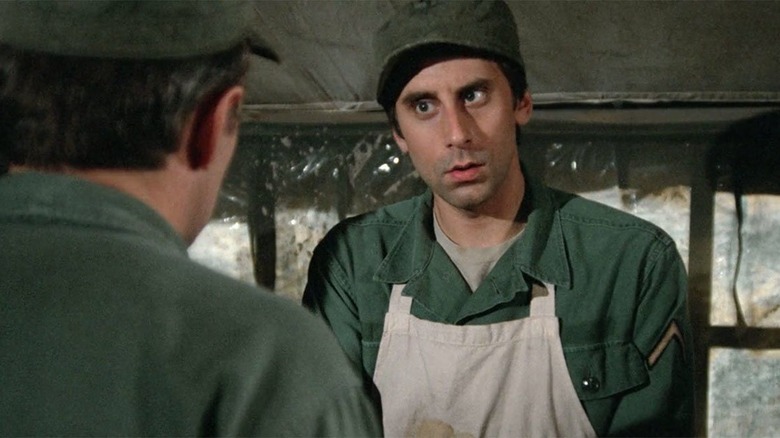 CBS
Another fan-favorite "M*A*S*H" supporting character with a long career on the show was Private Igor Straminsky, played (most of the time) by Jeff Maxwell. Igor and Rizzo filled similar roles on the show, frequently as comic stooges tied to different parts of the camp's operations. For Rizzo, that was the motor pool. For Igor, it was the mess tent, where he doled out the food that frequently became a target of comedy and ridicule from the main cast. Years after the show ended, Maxwell actually published his own cookbook inspired by the series, titled "Secrets of the M*A*S*H Mess: The Lost Recipes of Private Igor." He continued working in television in the years following "M*A*S*H," even hosting the game show "Shopper's Casino" in the late '80s.
Today, Maxwell spends his professional time discussing the show that made him famous on the podcast "M*A*S*H Matters," which he co-hosts with writer Ryan Patrick. The show features all manner of thematic deep-dives, behind-the-scenes content, and interviews with different creatives who worked on "M*A*S*H."
Loudon Wainwright III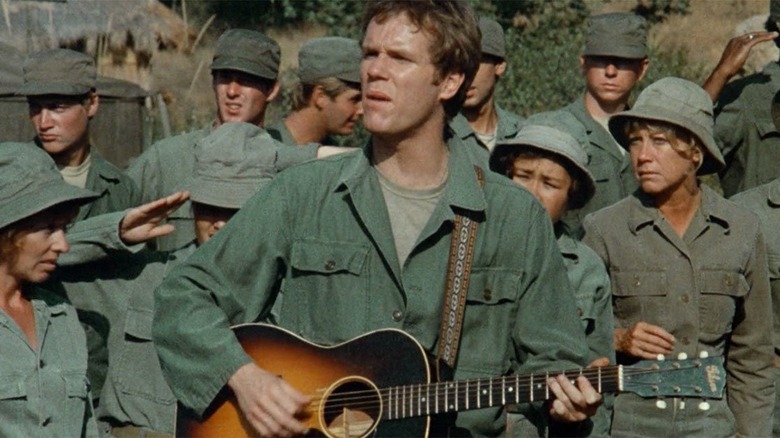 CBS
Fans of the early seasons of "M*A*S*H" will remember the character of Captain Calvin Spaulding, the music-minded doctor played by Loudon Wainwright III who appears in a handful of episodes. At age 76, Wainwright is still an active artist, though he's primarily a musician these days. As a singer-songwriter, he's probably most famous for his notorious comedy song "Dead Skunk (in the Middle of the Road)"; his most recent studio album, "Lifetime Achievement," was released in 2022. He won a Grammy Award for Best Traditional Folk Album in 2010.
Though music has been Wainwright's primary medium for the past few decades, he still acts from time to time. He's appeared in films like "The 40-Year-Old Virgin" and "Knocked Up," as well as shows like "Parks and Recreation" and "Person of Interest." He even appeared as a musical guest on "Saturday Night Live," all the way back in the show's very first season.
Odessa Cleveland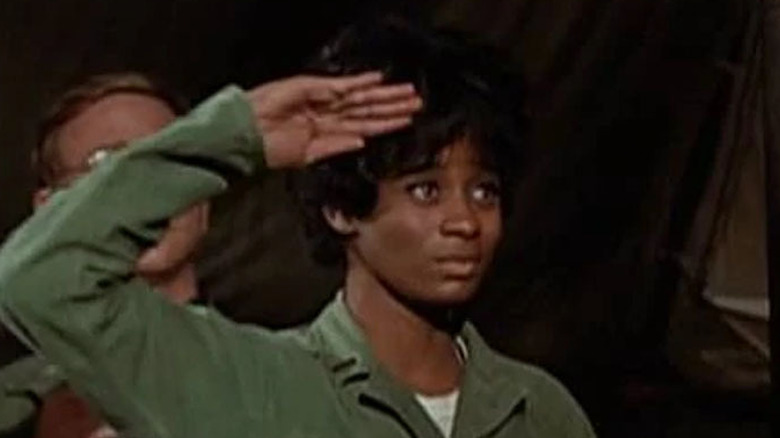 CBS
Another one of the main recurring nurse characters on "M*A*S*H" was Lieutenant Ginger Bayliss, played by Odessa Cleveland. One of the show's only prominent Black characters (diversity was admittedly and regrettably never the show's strong suit), Nurse Bayliss appears in 26 episodes across the show's first four seasons. She's one of the camp's most capable nurses and is shown multiple times to be a friend of Hawkeye and Trapper.
Cleveland was a prolific TV actor in the 1970s and '80s, appearing in other shows like "Simon & Simon," "Something for Joey," and "Sanford and Son." She also had a guest appearance on the "M*A*S*H" spinoff series "Trapper John, M.D." as a nurse. Since that series was technically a spinoff of the film version of "M*A*S*H" and starred Pernell Roberts in the lead role instead of Wayne Rogers, it's not officially the same continuity. Still, for fans of the early seasons of "M*A*S*H," it's fun to know that Cleveland returned to the franchise later in her career.
Gary Burghoff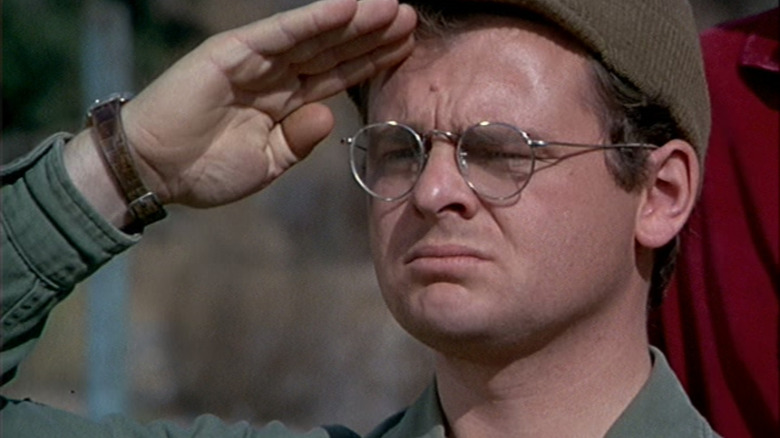 CBS
There is perhaps no "M*A*S*H" character more beloved that Corporal Walter "Radar" O'Reilly, the 4077th's company clerk played spectacularly by Gary Burghoff. Burghoff is the only actor to play the same character in the 1970 "M*A*S*H" film and the TV series, and it's easy to see why he was brought back. Radar's lovable, put-upon persona is a key piece of the show for the eight seasons that feature him, and it's hard to imagine anyone else in the role. For seven straight years, Burghoff earned annual nominations at the Emmy Awards for his performance as Radar, winning once in 1977.
Burghoff reprised his role as Radar as a guest star in "AfterMASH" and in the TV special "W*A*L*T*E*R*," which was originally intended as the pilot of a separate spinoff. He continued to appear on TV in various capacities in the years after the show ended, including in various spokesman roles and even on game shows. Outside of acting, Burghoff is a drummer, as well as an inventor with several registered patents to his name. Now age 79, he is retired from acting, but his legacy as Radar will endure for decades to come.