The Scarlett Johansson Dramedy That's Heating Up On Netflix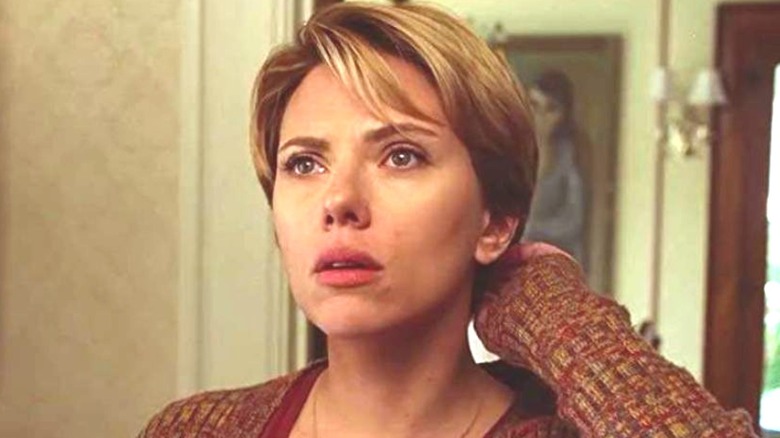 Netflix
Scarlett Johansson is currently set to appear in "Black Widow," her first solo film in the Marvel Cinematic Universe. "Black Widow" has been a long time coming – Johansson first appeared as the character in "Iron Man 2" in 2010 and continued to reprise the role in subsequent MCU films. Now, for the first time, Johansson's Black Widow will star in her own adventure, which will reveal new details about her family life and training prior to the most recent "Avengers" movies.
While in recent years, Johansson has become well-known for her contributions to the MCU, portraying a superhero was relatively new territory for her upon the character's film debut in 2010. Prior to her "Avengers" stint, Johansson would often star in quirky human dramas like "Ghost World" and "Lost in Translation." In 2019, well into her MCU tenure, Johansson received an Oscar nomination (via IMDb) for her portrayal of a mother attempting to covertly resist Nazi rule in Germany in the Taika Waititi-directed "Jojo Rabbit."
That wasn't Johansson's only Oscar nomination that year, however. She was also nominated for her leading role in a dramedy, similar in tone to "Ghost World" and "Lost in Translation" and released directly to Netflix.
Divorce story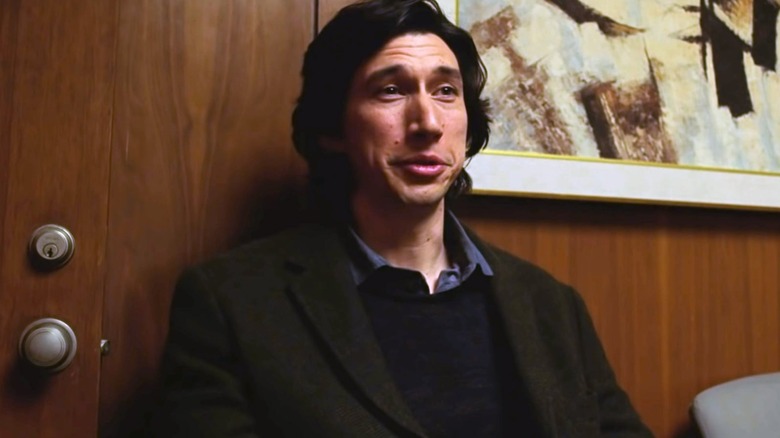 Netflix
Director Noah Baumbach's decision to title his 2019 film starring Scarlett Johansson and Adam Driver "Marriage Story" was, despite the simplicity of the title, meant to provoke thought in its viewers. "Marriage Story" doesn't chronicle the marriage of Nicole and Charlie, portrayed by Johansson and Driver, respectively, so much as it recounts the trials and tribulations of their divorce from one another.
Upon their decision to get a divorce early on in the film, Nicole and Charlie agree that the process should be as uncomplicated as possible. However, once they each involve a lawyer in the proceedings, their divorce almost instantly becomes messy, culminating in Charlie's frequently memed decision to punch a hole in a wall (via Time).
"Marriage Story" currently holds a 95% critical score and 85% audience score on Rotten Tomatoes. In her review for The Washington Post, critic Ann Hornaday wrote that "there's nothing terribly new in 'Marriage Story.' But it manages to make you forget that very fact, in surprising, affecting, singular and revelatory ways." Rotten Tomatoes user Norman M W, meanwhile, praised "Marriage Story" as "searingly honest, painful, sad, [and] intensely real."
"Marriage Story" is currently available to stream on Netflix.