Justice League Actor Says Reshoots Could Lighten The Tone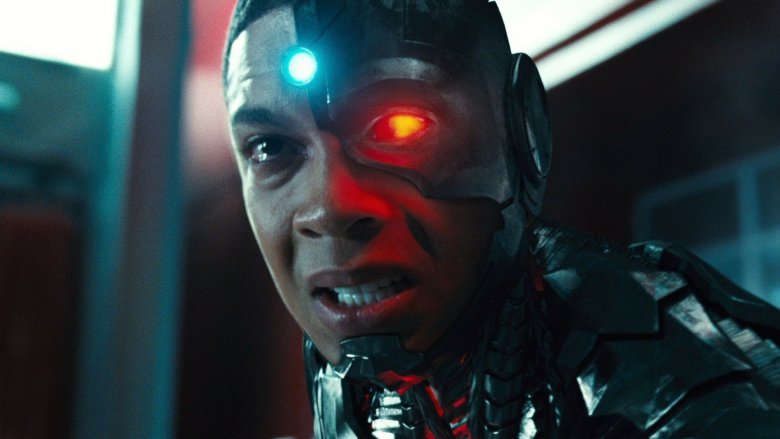 Justice League's reshoots have been the subject of quite a lot of discussion, with the cast playing down rumors that the reportedly $25 million reshoots are making significant changes to the story or tone. However, Joe Morton, who plays Cyborg's father Dr. Silas Stone in the film, revealed in a recent interview with IGN that there could be some truth to those rumblings.
Whedon took over Justice League earlier this summer after the original director Zack Snyder had to leave the project due to a family tragedy. Reports say that Whedon, best known for Buffy the Vampire Slayer and the first two Avengers movies, was crafting additional dialogue to help provide some "connective tissue" to link together the set pieces shot by Snyder. Reshoots were said to be complicated both in timing and pricing by the stars' busy schedules. (And by Henry Cavill's Mission: Impossible 6 mustache.) 
Morton says that he has participated in some reshoots with Whedon, saying that he just filmed "really small bits and pieces" that focused more on making "adjustments" to Ray Fisher's Cyborg as opposed to changing the movie's tone. However, he says that he heard that the reshoots were necessary to "lighten up the film in a way," with the studio thinking the initial version "felt too dark." "I don't know what that meant in terms of how it actually got translated in terms of the reshoots but that's what I heard," Morton said. "That's what I thought some of the reshoots were about." 
While the reshoots could spell trouble, they are also becoming more routine in big-budget Hollywood blockbusters, with Rogue One: A Star Wars Story and World War Z providing two examples of films that underwent extensive reshoots but still became critical and commercial successes. They have become so commonplace, in fact, that Warner Bros. is reportedly set to change its green-lighting process for major comic book films to include a budget for weeks of additional photography, something which other studios are also supposedly considering.
Justice League is set to be released Nov. 17. Reshoots or not, see why we think the finished product will blow you away.