Annabelle: Creation Scares Up $4 Million In Thursday Previews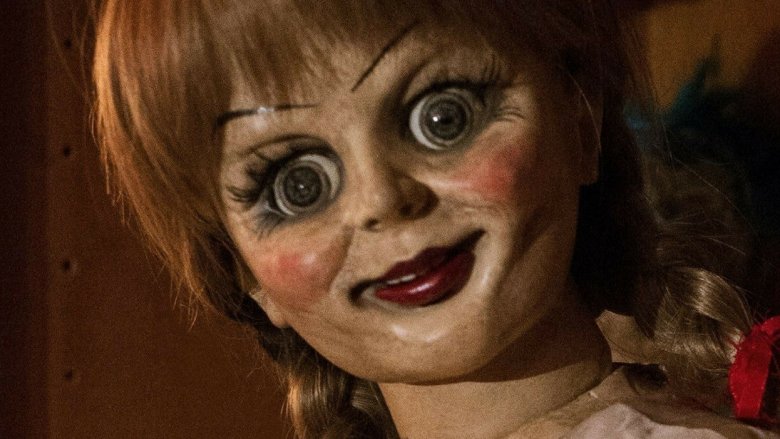 Annabelle: Creation is putting the fright back into the summer box office with a $4 million Thursday night haul. That puts the film well on track for between $25 and $30 million box office projections, a welcome opening for the movie, which cost only $15 million to make. (via Variety) 
Annabelle: Creation follows dollmaker Samuel Mullins (Anthony LaPaglia) and his wife Esther (Miranda Otto), who, 12 years after the death of their daughter, open up their home to Sister Charlotte (Stephanie Sigman) and a few of her charges from a recently-closed orphanage. However, the girls are soon terrorized by the demon doll containing the soul of the dollmaker's lost daughter.
The movie's predecessor, 2014's Annabelle, was made on a smaller $6.5 million budget, but that film was able to scare up $37.1 million in its opening weekend on its way to a $256.8 million worldwide gross. (via Box Office Mojo) However, Annabelle hit theaters in October, a month that is much friendlier to horror films, and was not being released into a summer box office that is already down 11 percent from last year. Annabelle: Creation does enjoy much better reviews (69 percent compared to 29 percent on Rotten Tomatoes), though, which could help to give it a stronger hold than the initial film had.
This weekend will also see the release of The Nut Job 2: Nutty By Nature, along with a limited release for Brie Larson's drama The Glass Castle. The Nut Job 2 is likely to take in between $12 and $14 million, in a stiff competition with Christopher Nolan's Dunkirk for second place, while The Glass Castle should bring in around $5 million from 1,400 theaters. Jeremy Renner and Elizabeth Olsen's thriller Wind River will also expand to 45 locations after performing well in just four theaters last weekend. 
While this weekend could provide a win for the struggling summer box office, it will likely be another nail in the coffin of Stephen King's The Dark Tower, which is projected to fall more than 60 percent after a disappointing first weekend. While we wait to see who comes out on top this week, see what went wrong with The Dark Tower.