The A113 Easter Egg You Likely Missed In Pixar's Turning Red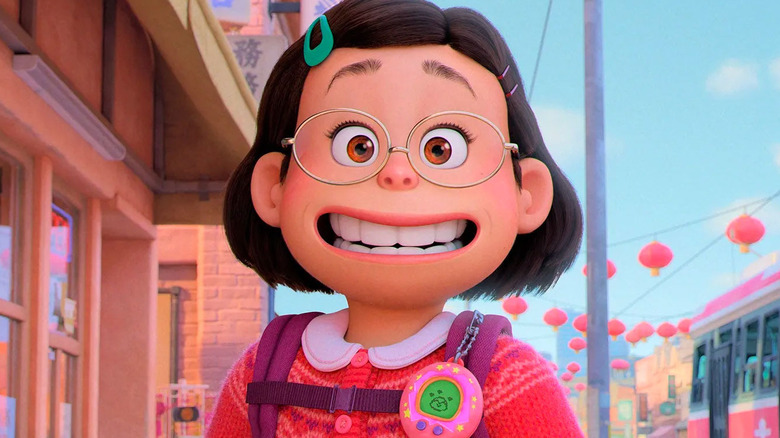 Disney/Pixar
After being available for an entire weekend following its release on Friday, Pixar fans have done what is absolutely necessary whenever an entry under that iconic desk lamp appears and fly through every single frame to see what Easter eggs are on show. As expected, amidst the coming-of-age story involving giant red pandas and ever-so-dreamy boy bands, "Turning Red" has a few secretive nods stashed away for die-hard Pixar fans to spot, some of which might not eve even be in the film itself.
Besides a nod to an iconic sky we've seen many times before, Mei's (Rosalie Chiang) story detailing her adjustment to turn into a red panda during any bout with emotion or stress has a few more Easter eggs as well. One in particular, though, arrives right at the very last minute, and even then, it's only noticeable thanks to those fine-toothed comb-wielding warriors that have stuck around to see it.
A 4*Town ticket has a legendary seat number in Turning Red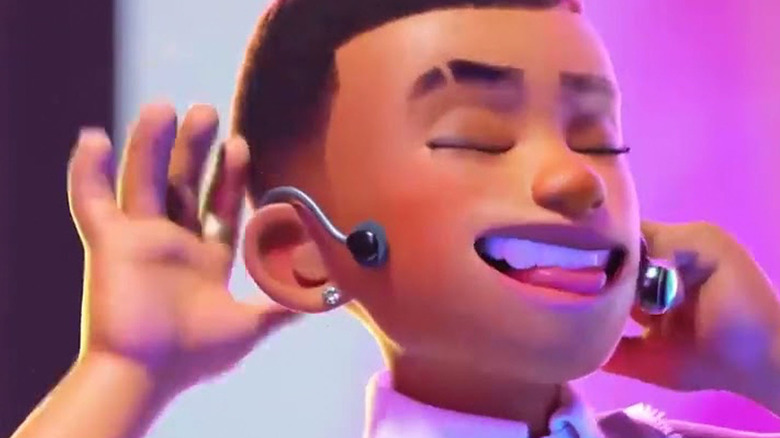 Disney/Pixar
Following the family-based happy ending that plays out in the final moments of "Turning Red," Domee Shi's movie cuts to credits that are littered with trinkets from Mei's magical story, including a pair of tickets to her favorite boy band, 4*Town. While this might be a nice bit of memorabilia for Mei's dream five-member boy band (don't ask), what's interesting is that her seat number reads as the now-infamous A113.
Having made numerous appearances in Pixar over the years, the digits are in reference to the classroom number at the California Institute of Arts, where legendary filmmakers such as Tim Burton and Brad Bird attended. Coincidentally, the numbers are also used on a ticket in Pixar's last movie, "Luca," when the film's titular character is handed his pass to get his train and bid farewell to his fish friend Alberto. While it might be gone in a flash in Shi's new movie, adding it in was an absolute necessity, putting "Turning Red" on a list among some of Pixar's greats.