Aquaman Director Says People Will Have A Hard Time Making Fun Of The Character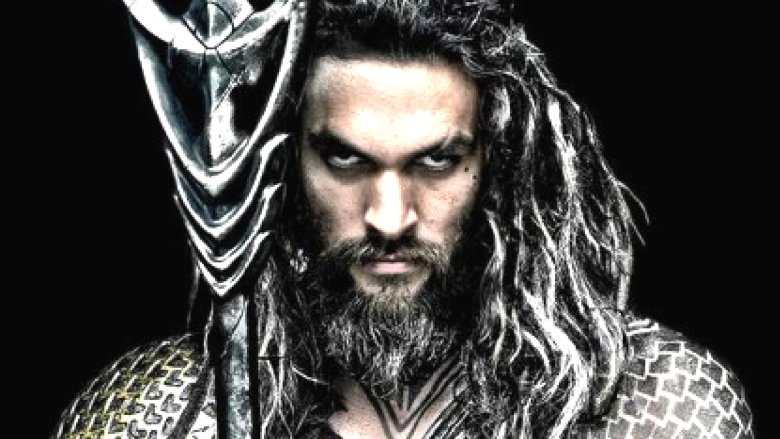 Aquaman may be the target of quite a few jokes now, but director James Wan says that the character's upcoming standalone film will change that. Wan recently spoke with The Wrap about Aquaman's ridiculous reputation, saying that the casting of Jason Momoa is going to make it hard for people to make fun of the underwater hero.
"Momoa is not a guy that you would go up to and make fun of," Wan said of the hulking former Game of Thrones star who Zack Snyder cast in the part in 2013. "I really think you immediately remove any of the stigma of the character from the cartoons that we are familiar with. Having said that, I'm not completely unaware of the stigma. If anything, I embrace it and being able to laugh at yourself and have fun at yourself is important and that's something I am aware of as I make Aquaman right now."
Aquaman's reputation isn't the only thing Wan has to keep in mind while he works on the flick. The director recently spoke about the movie's "very technically challenging" underwater shoots, which have been made more difficult by the fact that he is trying to do as much of the film with real actors (as opposed to CGI) as possible. 
Still, despite the troubles, Aquaman is shaping up nicely. The hard-drinking, hardcore take on the character that Momoa debuted in Justice League trailers has already been a hit, and the character looks sure to be a breakout in the upcoming team-up film. His standalone, meanwhile, will have Raiders of the Lost Ark and Romancing the Stone vibes, according to Wan, which should make it a "swashbuckling action adventure" that everyone will want to see.
The rest of Aquaman's cast includes Nicole Kidman as Aquaman's mother Atlanna, Temuera Morrison as his father Tom, Willem Dafoe as his advisor Dr. Vulko, Amber Heard as his love interest Mera, Ludi Lin as the head of his army Murk, Patrick Wilson as his half-brother Orm, Michael Beach as a member of a group of high-seas hijackers, and Yahya Abdul-Mateen II as the villainous Black Manta. 
Aquaman, one of many upcoming DC movies that will blow you away, hits theaters on Dec. 21, 2018.